You've probably seen the term wall decals before, but perhaps you don't understand what they are. Learning to use wall decals can be fun and creative especially if you enjoy changing your decor often. Today, you might want canary yellow walls. Tomorrow, you may decide on denim blue wallpaper. Next week, you might fancy a warm plum hue instead. For those of you who are indecisive when it comes to figuring out what to do with your walls, wall decals are the solution for you.
Why You Should Choose Wall Decals
Whether you are a new homeowner, a seasoned one, or a renter, you should not feel deterred when it comes to decorating your walls. Let's face it, painting can be a daunting task and wallpaper can be a sticky mess.  However, decals are fast and relatively easy to add to your home and they can be customized.
If you want to learn how to use decals or are curious about using them, here are a few quick hacks to implement. These tools will help you understand how to use the latest trend in interior design. Now that you are interested in using decals, here are a few beginner tips and tools you need to turn a passion project into a reality.
Your Pinterest board is likely filled with amazing color schemes but the task of upgrading your walls can be overwhelming. But, if you use decals not only will you get the exact look you want but you will be rewarded with instant gratification. Just peel and post and your ordinary walls can be changed into works of art.
Wall decals are popular with families that are also expecting. Placing decals in your nursery can be quicker than painting the walls. As your child grows older, you can always remove the decals and replace them with different characters or styles.
Wall decals are also fun if you enjoy entertaining in your home. You can add decals to celebrate holidays, and special occasions or you can spruce up your office space.
Endless Decor Possibilities
View this post on Instagram
Treat decals like accessories for your wall. You can find decals to fit every mood and design palette instantly.
Making Your Own Decals
Craft lovers and Cricut owners, you're going to love this! Over on Instructables, a DIY user posted step-by-step instructions on how they made their decals. After trying a few designs out and placing them on the wall, this user highly suggested that people should test as much as possible before diving into a project. This user used contact paper, scissors, and tape to create their decals.
Now, if you have a Cricut, you may want to check out Let's Craft Instead. Here are some of the tools used for this tutorial:
Cricut Explore Air 2
Transfer tape
Measuring tape
Vinyl
Knife
After just three steps, these decals were printed, cut, and applied to the wall. It's worth noting that with this particular design, the user was only able to cut six decals at a time. Depending on the size of your Cricut and the size of your decals you might be able to print more or less.
Where To Buy Decals
If crafting isn't your thing, don't sweat it. There are plenty of places online you can find decals to fit your motif. Whether you want to go colorful, Afro-Deco, abstract, or contemporary, there are thousands of decals for you to choose from.
You can find a variety of different decals online. For more specialized decals, sites like Etsy have a number of shops and sellers that can offer customized orders. Amazon, Michael's, and other craft and home stores also carry them. Here's a short list of retailers that carry decals:
Amazon
Walmart
Etsy
Michael's
Wayfair
Walmart
West Elm
Graham & Brown
So don't wait anymore. Start looking for some decals and put some extra glam in your bedroom or something uplifting in your home office. Just remember, if you don't like it, you can always remove it.
---
---
---
Spaces
Whether it's luxury or ease, every area of your home should be as fabulous and unique as you.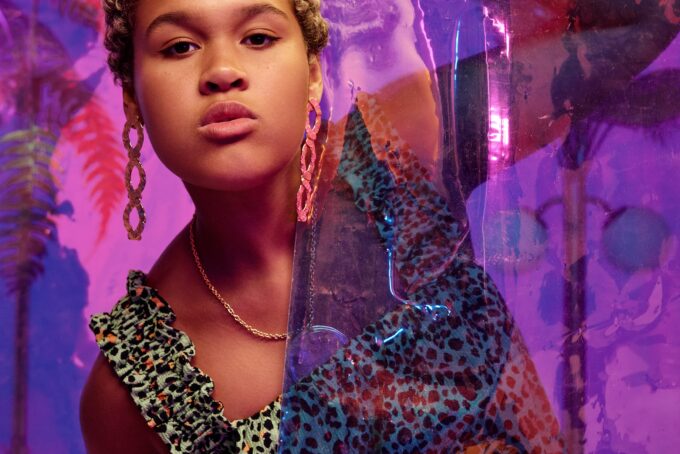 FOLLOW ALONG ON INSTAGRAM
Find us on social for more home inspiration where culture, personal style, and sophisticated shopping intersect to help you create a home where you love to live.