If you're a gaming enthusiast, you know that having the perfect game room is essential to elevate your gaming experience. Just think of the nostalgia! Whether you're a casual player who uses games to unwind and relieve stress or a dedicated pro, having a well-equipped game room can make a world of difference. Explore the must-haves for building a game room that will be the envy of all your fellow introverts.
High-Resolution Gaming Display
To truly immerse yourself in your favorite games, start with a high-resolution gaming display. Invest in a 4K or even an 8K monitor or TV that provides sharp visuals and vibrant colors. A quality display is the cornerstone of any game room.
Gaming Console or PC
Selecting the right gaming platform should be your next top priority. Whether you're a console gamer or prefer the versatility of a gaming PC, make sure your chosen system can handle the latest games with ease. Make sure it's equipped with a powerful graphics card and ample storage space.
Comfortable Gaming Chair
Long gaming sessions require a comfortable chair that supports your posture and keeps you focused. Look for an ergonomic gaming chair with adjustable features and ample cushioning to keep you comfortable during those epic gaming marathons.
Action-Packed Adventures
Incorporate action-packed games into your collection, such as "The Witcher 3," "Assassin's Creed Valhalla," or "Red Dead Redemption 2." These titles offer immersive storytelling and thrilling gameplay that will keep you hooked for hours.
Retro Classics
Don't forget the classics! Include timeless favorites like "Super Mario Bros.," "The Legend of Zelda," or "Pac-Man" to relive the nostalgia of your gaming roots.
Indie Gems
Support indie developers by adding indie games to your collection. Titles like "Hollow Knight," "Stardew Valley," or "Celeste" offer unique experiences that you won't find in mainstream games.
Gaming Headset
A high-quality gaming headset is essential for clear communication with teammates and an immersive audio experience. Look for features like noise cancellation and surround sound to enhance your gaming adventures.
For inspiration, here are five products to shop to help you complete your game room in the making.
1
GTPLAYER Gaming Chair
Experience unparalleled comfort and relaxation with this product designed to transform your gaming sessions. This chair features a thoughtful design, featuring a headrest and lumbar pillow that work together to alleviate neck and lower back strain, making it the ideal choice for those long hours spent at your desk. When you're immersed in an intense gaming session, this chair ensures your comfort remains a top priority. This product distinguishes itself by its unwavering stability. While many gaming chairs opt for cost-saving plastic legs, this chair stands apart with its metal frame construction. These sturdy metal legs are not only resistant to rust and breakage but also capable of withstanding unexpected impacts.
2
SAMSUNG UJ59 Series 32-Inch 4K UHD Computer Monitor
Experience the future of visual entertainment with the WIDESCREEN UHD monitor. Boasting four times the pixel count of Full HD, this monitor provides an expansive screen space that eliminates the need for constant scrolling when viewing documents or webpages. Working with multiple windows and toolbars is simple. Additionally, it elevates your multimedia experiences, rendering photos, videos, and games in breathtaking 4K resolution. Colors appear true to life, making it an ideal choice for those who love color accuracy and want a monitor that can double for tasks like photo editing, video production, and graphic design.
3
Logitech G733 LIGHTSPEED Wireless Gaming Headset
Enjoy total freedom and uncompromising audio quality with this wireless headset, featuring an impressive 20-meter wireless range and LIGHTSPEED wireless audio transmission. With a remarkable battery life of up to 29 hours, you can game, stream, or enjoy your personal entertainment without interruption. Personalization is key, and this headset allows you to express your style with customizable lighting. Choose from a full spectrum of 16.8 million colors to match your mood or gaming setup. The front-facing, dual-zone LIGHTSYNC RGB lighting lets you select preset animations or craft your own unique lighting effects using the user-friendly G HUB software.
4
FUNTELL Wireless Retro Game Console
Meet the ultimate gaming nostalgia with this classic TV game console system, boasting a staggering 10,000+ retro games pre-installed and ready to play. With nine pre-installed emulators and a generous 64GB TF card included, there's no need for tedious downloads or internet connections. Simply connect to your TV and relive the joys of childhood gaming without ever running out of new experiences. To enhance the gaming experience, included are two 2.4GHz wireless controllers, allowing for hassle-free multiplayer action. These controllers effortlessly connect to the console, providing wireless convenience and ensuring hours of gaming fun with friends or family.
5
Super Classic Retro Game Console
Step back in time with the Retro Game System, a nostalgic nod to the beloved TV game consoles of the 1980s. Packed with a handpicked selection of 5,000 classic games, it's like a trip down memory lane to your childhood. There's no need for cumbersome pre-installs or game cards; effortlessly discover 30-40 games that'll whisk you away to the cherished classics of yesteryear. This game console equips you with everything required for the ultimate classic video gaming experience in the comfort of your home. Featuring HDMI output, this mini classic console is a plug-and-play wonder. Make sure your TV or screen boasts an HDMI input port, and you're good to go.
Our editors love finding you the best products and offers! If you purchase something by clicking on one of the affiliate links on our website, we may earn a commission at no extra cost to you.
---
---
Decorate
Access design inspiration that infuses personality and culture into your spaces.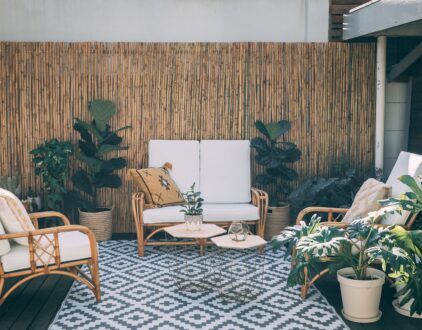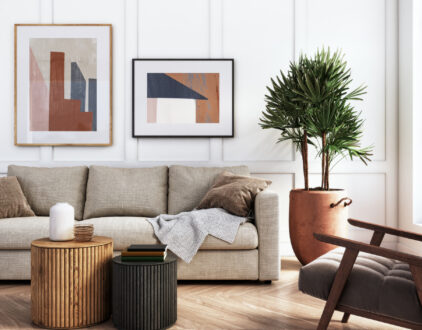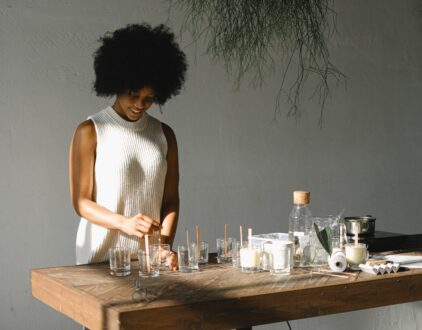 ---
Spaces
Whether it's luxury or ease, every area of your home should be as fabulous and unique as you.
FOLLOW ALONG ON INSTAGRAM
Find us on social for more home inspiration where culture, personal style, and sophisticated shopping intersect to help you create a home where you love to live.