Gravity is so last season when it comes to furniture. Suspended seating is having a moment by offering a playful, contemporary twist on traditional arrangements. Take your space to new heights and defy expectations with these unexpected hanging furniture pieces. Create an ultra-modern hangout spot or reading nook by embracing the magic of floating furniture. You'll never look at seating the same way again once you experience the innovation of airborne style.
1. Swing into Comfort with Hanging Chairs
Whether you have a spacious patio, a cozy reading nook, or even your living room, hanging chairs can fit easily into any setting. The gentle swaying motion is the perfect ingredient for a relaxing afternoon or unwinding after a long day.
2. Create an Oasis with a Hanging Hammock
Imagine having your own indoor oasis where you can escape from the pressures of your day. Hanging hammocks are an excellent choice if you're seeking a tranquil space for lounging and daydreaming. They're not just for tropical getaways; you can bring the vacation vibes right into your home with a stylish indoor hammock.
Hanging hammocks are versatile. You can place them indoors or outdoors, depending on your preference and available space. Indoors, they become a cozy nook, a place where you can curl up for an afternoon nap or sway gently as you daydream. Outdoors, they become a statement piece in your garden or patio, inviting you to unwind under the open sky.
The beauty of a hanging hammock lies not only in its comfort but also in its ability to blend seamlessly with various design aesthetics. If your home has a modern, minimalist vibe or feels more rustic and bohemian, there's a hanging hammock to match.
3. Swing into Serenity with a Hanging Bubble Chair
For a modern and chic look, consider a hanging bubble chair. With its unique design and transparent frame, you'll feel like the star of your own 90s sitcom. Plus, they can serve as the centerpiece of any room.
No matter where you place it, in your living room or a cozy corner, it's destined to become a conversation starter and your favorite spot to unwind.
4. Elevate Your Dining Experience with a Hanging Table
Why settle for a conventional dining table when you can take your dining experience to new heights, literally? A hanging dining table suspended from the ceiling can be a show-stopping addition to your home.
It saves space and it's a unique way to enjoy or host a meal.
5. Lounge in Style with a Hanging Daybed
If you're a fan of lazy afternoons and leisurely reading sessions, a hanging daybed is your ticket to relaxation. Install one in your garden or on your balcony, and you'll have the perfect spot for napping, reading, or simply basking in the sun.
Think sunny afternoons kicking back, swaying gently in a hanging daybed. You have a good book in your hand, and an even better glass of wine within arm's reach. It's your personal retreat, a sanctuary for leisure.
6. Embrace the Outdoors with a Hanging Porch Swing
It's classic, but a goody for a reason. Spice up your porch or outdoor space into a charming and inviting area with a hanging porch swing.
This classic piece of hanging furniture is perfect for enjoying the fresh air, sipping on your favorite beverage, or simply gazing at the stars.
7. Get Creative with Hanging Shelves
Your furniture isn't limited to seating and tables. Hanging shelves are a trendy way to display your favorite decor items, books, and plants. They also come in a variety of shapes, sizes, and materials, allowing you to customize them to match your style perfectly.
What makes these shelves even more appealing is their ability to save floor space. In smaller living quarters, where every inch matters, hanging shelves become a valuable addition. They not only provide storage but also create the illusion of a more open and airy environment.
---
---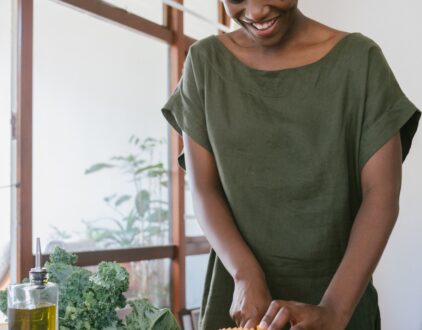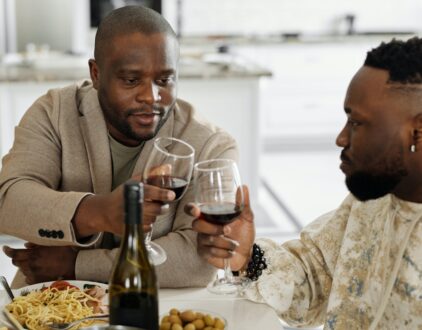 ---
Spaces
Whether it's luxury or ease, every area of your home should be as fabulous and unique as you.
FOLLOW ALONG ON INSTAGRAM
Find us on social for more home inspiration where culture, personal style, and sophisticated shopping intersect to help you create a home where you love to live.