Thrift stores are retail establishments where you can find a number of affordable secondhand products, from clothing to furniture. Contrary to popular belief, thrift stores are not just for people with limited financial resources. Instead, they can provide many advantages that cater to people of varying economic standings.
Why You Should Consider Shopping at a Thrift Store
It probably comes as no surprise that thrift stores are beneficial because they are affordable. They sell a wide range of products at much lower prices than regular stores. This makes them an ideal option for shoppers who are on a budget, including students, young professionals, families, or anyone searching for unique finds without spending too much money.
Thrift stores also support sustainable shopping habits. For example, whenever a person purchases pre-owned products, they help reduce waste by getting more use of goods that probably would have otherwise been discarded. This more conscious benefit has become increasingly popular, especially on social media. It attracts people who value sustainable living and minimizing their ecological footprint.
Thrift stores are a great place to find one-of-a-kind or vintage goods that are hard to come by. There, you can find everything from vintage clothes and accessories to retro furniture or collectibles that can add personality to your home decor.
Shopping at thrift stores can also help support nonprofit organizations that use the proceeds to fund charitable initiatives and community programs. This way, shoppers can make a positive impact on their local communities by contributing to these organizations while buying from thrift stores.
Best Home Products To Scout at Thrift Stores
Thrift stores can provide value to anyone with their affordable prices and an opportunity to support the local community. No matter if you are a frugal buyer, a fashion lover, or a sustainable shopper, thrift stores have something for everyone. This is especially true when it comes to shopping for your home. To learn more about which are the best home goods to shop, here are six products to keep an eye out for the next time you visit a thrift store:
Decorative Mirrors
To create the illusion of more space and brightness in a room, you can place a mirror in a strategic location. Thrift stores often carry a variety of vintage or ornate mirrors that can serve both functional and decorative purposes. These unique finds have the ability to transform any room and add a touch of elegance and character.
You can find a variety of mirrors with different frames, designs, and shapes, so you can add depth, light, and style to your home decor. So the next time you visit, consider searching for these statement pieces to showcase your personal style and taste.
Vintage Artwork
Searching for artistic inspiration? Thrift stores are a great place to start. They have a large selection of vintage paintings, prints, and wall art that can add character and charm to your home decor. You can find a wide range of styles, from landscapes and abstract art to portraits and still life. With these unique pieces, you can create captivating focal points in any room.
When you visit a thrift store, carefully search through the aisles to find art that speaks to you. Choose pieces that fit your personal style and existing decor to add a special touch to your living spaces. You can even get creative and put together a gallery wall that reflects your eye for artwork.
Vases
If you want to find unique and affordable ceramic or glass vases, be sure to check out your local thrift store. They often have a great selection of vases in various shapes, sizes, and colors, which can help you enhance your home decor in countless ways.
Thrift store vases can enhance the decor of any room by showcasing fresh or dried flowers or even standing alone as decorative accents. You can find a variety of elegant options, such as delicate porcelain with intricate designs or vibrant glass with bold patterns. This way, you can customize your space and have exclusive items that are unique to your home.
Unique Candleholders
To transform the ambiance in your home, look for beautiful and one-of-a-kind candleholders or candlesticks at thrift stores. These items can enhance the overall atmosphere of your home with their unique designs, from vintage brass or silver pieces with intricate details to fun and artistic styles that suit your taste. These candleholders serve both as functional and decorative pieces that you and your guests are sure to enjoy.
Using thrift store candle finds can help you achieve your desired aesthetic and add charm and personality to your home, whether you prefer a romantic candlelit dinner, a cozy atmosphere, or a relaxing bath with flickering candles.
Ornate Trays
In search of decorative trays that can enhance the functionality and style of your home? Well, thrift stores often have a variety of trays made from different materials such as rustic wood, elegant metal, and vintage designs with intricate detailing. These trays are versatile and can be used as a centerpiece on your coffee table or ottoman. They offer a chic platform to display small decorative items like candles, figurines, or books.
Not to mention, trays can be useful during gatherings as they provide a designated space for serving drinks and snacks to your guests. They are also helpful for organizing essentials like keys and wallets in your entryway.
Embellished Pillows
If you want to update your bedroom or living room decor without overspending, consider shopping for gently used throw pillows or pillow covers at a thrift store. Thrift stores typically offer different styles, colors, and textures to match your preferences. So you can explore their selection and find unique items that can instantly elevate your existing furniture.
With a bit of creativity, you can discover unique and reasonably-priced pieces that reflect your personality and create a beautiful space for both you and your guests.
---
---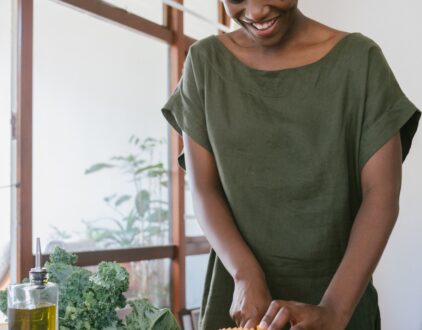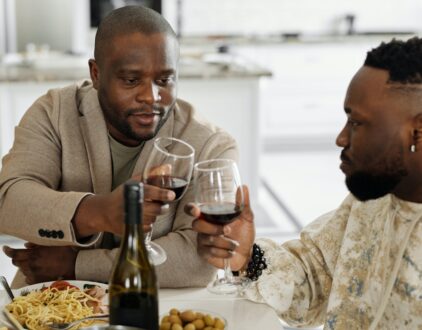 ---
Spaces
Whether it's luxury or ease, every area of your home should be as fabulous and unique as you.
FOLLOW ALONG ON INSTAGRAM
Find us on social for more home inspiration where culture, personal style, and sophisticated shopping intersect to help you create a home where you love to live.