For many people, the American Dream involves homeownership. Owning a home can point to wealth and stability. It also can provide ample benefits for future generations. However, for Black Americans, the opportunities to achieve financial success through homeownership is not always fair. This is especially seen during the home appraisal process.
What is a Home Appraisal?
Home appraisals are a critical element of the homebuying process. They involve an appraiser visiting a home and giving it an estimated value based on its condition, location and comparative analysis with other similar properties. The appraised value is then used by lenders to approve or deny a loan amount for the buyer.
The Impact of Home Appraisals on Black Americans
It is a very common and longstanding practice for Black homeowners to experience discrimination during the home appraisal process. This form of racism does nothing to address the economic inequalities in American homeownership. Instead, it perpetuates it.
Black homeowners often are undervalued during the appraisal process compared to their white counterparts, despite owning similar properties in the same neighborhood. In fact, according to a report published by Brookings Institution, homes in neighborhoods with 50 percent or more Black residents are valued approximately at half the price of homes in neighborhoods with no Black residents.
The report found this to be true for a number of reasons: lower wealth, lack of access and underfunded schools. In communities with Black residents, the income is lower, which leads to older, smaller and less desirable neighborhoods. There is also a lack of access to resources, such as mortgage refinancing, which halts home renovations and structural improvements. The schools in the community typically are underfunded, which leads to less desirable school systems. The report found that homes in Black neighborhoods are valued $48,000 less compared to neighborhoods with little to no Black residents.
Brookings Institute noted that a probable cause for this disparity in their results. The report mentioned that "findings are generally consistent with the widespread presence of anti-Black bias." The reasons for this racial disparity are complex and pervasive, but they point to a long history of systemic racism and discrimination in the real estate industry.
Consequences of Undervaluation During the Home Appraisal Process
Unfortunately, the repercussion of undervaluation significantly impacts the Black community. Undervaluation can lead to increased interest rates, lack of access to home equity loans and fewer opportunities for refinancing. As a result, Black homeowners have a harder time creating and maintaining wealth to pass to coming generations.
What Black Homeowners Can Do To Combat This Discrimination?
Although Black homeowners face discrimination, not all hope is lost. Here are five things to consider before scheduling a home appraisal to increase the chances of receiving a higher valuation.
Unfortunate Events
Although true crime is a fan-favorite television show genre, most people would prefer to live in a safe and secure environment. Grisly events that occur inside a home can cause a negative stigma around it. Unfortunately, this can sometimes cause a lower home appraisal.
To combat this, be upfront with potential buyers about past events that occurred inside the home. By being completely transparent, people have the opportunity to clear up any rumors about the home, which decreases its stigma.
Neighbors
Did you know that your neighbors have a pretty big impact on your home appraisal? Neighboring properties with unkempt yards, noisy pets and poorly maintained homes can all create a negative impression and decrease the value of nearby homes.
If your neighbors have a backyard with visible overgrown weeds or trash littered on the ground, this will negatively impact the visual appeal of the surrounding homes. That will potentially cause buyers to keep away. Poorly maintained properties can create a sense of neglect, which can lead potential buyers to believe that the area is a bad.
To prevent this, keep an eye on neighboring properties when preparing a home for an appraisal and to address any issues. Homeowners should carefully consider approaching their neighbors to discuss their concerns to resolve any potential issues and increase the value of the homes in the area.
Natural Disasters
Natural disasters are a huge turnoff for potential buyers, and they can have a big impact on the appraisal value of your home. They are not only dangerous, but also can cause a lot of damage to your home. This puts potential buyers in danger. Unfortunately, fixing the damage can be quite costly, which also decreases the value of your home.
If your home is located in an area that is at high risk for natural disasters, then not all hope is lost. Consider purchasing insurance that covers damages from natural disasters to ease the cost of repairing everything yourself. You also can prevent excessive damage by preparing for natural disasters before they occur. This can include installing hurricane shutters and securing your roof and foundation.
Surrounding Properties
Surrounding properties in your neighborhood can have a heavy impact on how an appraiser assesses your home. If a similar neighboring home was recently sold, an appraiser is likely to determine the value of your home based on it.
When meeting with an appraiser, try pointing out other similar properties with a more attractive evaluation to combat this. You also can discuss the differences between your home and others in your neighborhood by highlighting what makes your space more enticing to prospective buyers. In addition to this, you can provide a list of recent home improvements and renovations that you made to increase its value.
---
---
homeownership
Home is a safe place where relationships flourish and the cornerstone of neighborhoods. We believe it's the setting that surrounds your phenomenal story.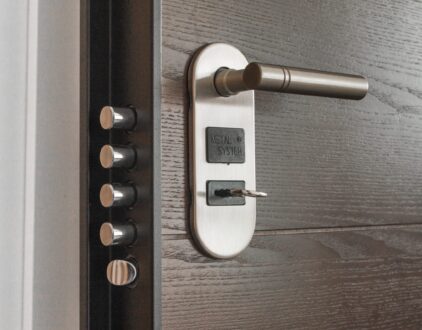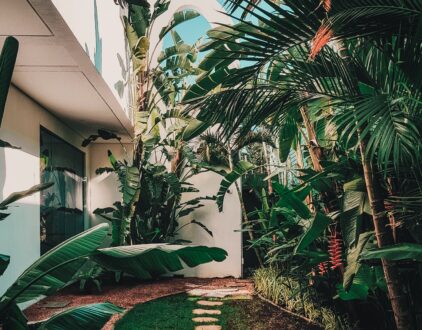 FOLLOW ALONG ON INSTAGRAM
Find us on social for more home inspiration where culture, personal style, and sophisticated shopping intersect to help you create a home where you love to live.