What's better than saving major coins on home essentials during Amazon's Prime Day? Saving even more by using the site's "Subscribe & Save" option. Whether it's toiletries, cleaning supplies, pantry staples, or health supplements, the Subscribe & Save option is convenient, cost-effective, and available on early Prime Day items for your home.
Getting started with Subscribe & Save is very simple. You can shop from thousands of products, select the product and schedule of delivery that works for you and create your subscription. Once subscribed, you'll never have to worry about running out of products. Shipping is always free and you can cancel your subscription or skip deliveries at any time. You can save up to 15% on auto-deliveries when you order five or more products in one auto-delivery to your address.
Why You Should Subscribe & Save
Time and Convenience
Automate the delivery of your home essentials and save tons of time and money. By setting up a subscription, you won't have to worry about running out of products or making last-minute trips to the store. The items you need will be delivered straight to your door and you won't have to think twice about it.
Save Money
When you use Amazon's Subscribe & Save option, you'll receive a discounted price on the items you subscribe to. This adds up to substantial savings over time.
Flexibility
You can choose a schedule that's right for you by selecting a frequency of delivery based on how often you'll need new products. You can always update the frequency, skip deliveries or cancel your subscription. It's an easy, hassle-free way to manage your home essentials.
Peace of Mind
Above all, using Amazon's Subscribe & Save option gives you peace of mind. You won't have to constantly check the inventory of your home essentials. You can trust that Amazon will deliver the items you need, leaving you one less thing to worry about in your home.
Keep scrolling to discover the early Prime Day home essential Subscribe & Save deals we're shopping for this year.
Refrigerator Water Filter and Air Filter Replacement
Keep your refrigerator's drinking water fresh and healthy by constantly switching out the filter. This Aqua Crest refrigerator water filter is great for getting rid of impurities in your water. This filter is great for reducing harmful substances and particles like copper, chromium, chlorine, and more from your drinking water. Made from BPA-free and food-grade materials, this filter is safe to use and high-quality. It is also made from 100% selected coconut shell carbon block which improves the taste, odor, and quality of your water. There are stickers that mark the installation date and with the Subscribe & Save option, you can count on always having purified water.
Luxury Scented Soy Jar Candle
Keep your home smelling so fresh and so clean with this luxury-scented soy jar candle by Lulu Candles. You won't have to worry about running out because there is a Subscribe & Save option that allows you to choose how often a new candle is shipped to you. The most common choice is every three months, but you can choose from as soon as two weeks up to six-month increments. The candles are scented using a blend of premium essential oils and nontoxic, paraben-free soy wax. The candles are promised to last longer than most candle brands. All of the candles are hand poured in the United States.
AIRx Air Filters
Air filters are an essential part of maintaining a healthy household. They are intentionally designed to remove lint, dust, pollen, dust mite debris, and more from your home. Routinely changing the air filters in your home ensures that you'll protect yourself and your loved ones from air contaminants. Besides cleaner air, these air filters are great for providing better airflow when compared to other air filters. It is recommended to replace the air filters in your home every 90 days in your home. Replace every 60 days for increased energy efficiency. Use the Subscribe & Save option to save up to an additional 10% off of air filters this Prime Day.
Medium Trash Bags (6-8 Gallon)
Subscribing to trash bag deliveries is the home hack you didn't know you needed. Made with HDPE material, these trash bags are odorless, non-tearable, durable, and environmentally friendly. The translucent bags are compatible with most 6-8 gallon trash cans and can be used in your bathrooms, living rooms, offices, bedrooms, kitchens, and laundry rooms. You can save up to 15% off of these non-scented trash bags by choosing the Subscribe & Save option. Although getting the bags delivered every two months is the most common option, you can choose to get them delivered as frequently as two weeks or the least frequent option — every six months.
Sea Moss, Black Seed Oil, Ashwagandha, and Burdock Root All-in-1 Supplement
Health is wealth, which is why it's important to never run out of your supplements. These capsules are great for women and men and support your health all year long. This all-in-1 supplement includes sea moss, ashwagandha, bladderwrack, burdock root, and black seed. It can be taken daily and has many health benefits, focusing on overall well-being. It's a great anti-inflammatory supplement that is made with natural ingredients, third-party tested for purity and potency, and gluten-free. Save up to an additional 15% by choosing the Subscribe & Save option. You can cancel anytime and there are no fees to subscribe. It is recommended to have these supplements delivered every 30 days to ensure you'll never miss a day of supplements.
Dr. Elsey's Premium Clumping Cat Litter
If you're a cat person, this litter is a great choice. Made with 100% bentonite clay, Dr. Elsey's Premium Clumping Litter offers the perfect texture and granule size for superior clumping. With its 99.9% dust-free and hypoallergenic formula, this litter is a top choice for allergy-prone cats and owners. The hard-clumping feature ensures a moisture-free environment and tight clumps guarantee easy scooping. Not to mention, this is an excellent choice for Amazon's Subscribe & Save option, ensuring you'll never run out of your cat's favorite litter.
Essential Bottled Water – Pure, Infused with Electrolytes
Elevate your hydration game with Essentia Water. Crafted through a unique three-step ionization process, Essential ensures water purity of 99.0% and boasts a pH of 9.5 or higher, delivering both purity and a smooth taste. Key steps include the removal of impurities, infusion with electrolytes for a natural balance, and extraction of bitter-tasting acidic ions. Essentia Water is the healthier, BPA-free option that's recyclable and perfect for hitting your daily water intake goals. Offered in various sizes, it's ideal for Amazon's Subscribe & Save feature to keep your hydration seamless and consistent.
Peet's Coffee Major Dickason's Blend, Dark Roast K-Cup Pods for Keurig Brewers
If you're a coffee lover, Peet's Dark Roast K-Cup Pods make it easy to start your day at home with a cup of java. Born from a collaboration between a loyal customer, retired army sergeant Key Dickson, and Peet's founder, this blend is an all-time bestseller. Marrying the finest origin coffees from premier global coffee regions, it delivers a rich, complex, and satisfying cup. Beyond its taste, Major Dickason's Blend is a heartwarming tale of camaraderie and a love for coffee. For those seeking consistency in their coffee rituals, this blend is an excellent choice for Amazon's Subscribe & Save feature.
Our editors love finding you the best products and offers! If you purchase something by clicking on one of the affiliate links on our website, we may earn a commission at no extra cost to you.
---
---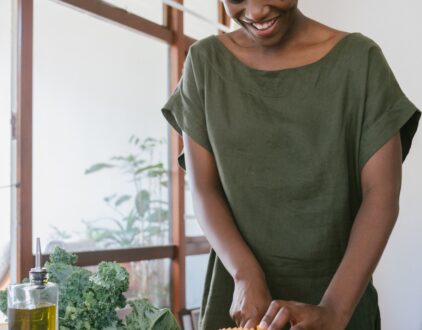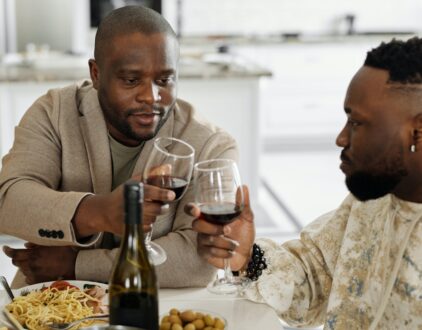 ---
Spaces
Whether it's luxury or ease, every area of your home should be as fabulous and unique as you.
FOLLOW ALONG ON INSTAGRAM
Find us on social for more home inspiration where culture, personal style, and sophisticated shopping intersect to help you create a home where you love to live.