As millennials begin to settle down and start families, many are considering purchasing their first homes. While buying your own place can be an exciting and rewarding experience, it can also be overwhelming, especially if you're new to the process. Before you begin your journey into the housing market or plan out your aesthetic, avoid making these top homebuying mistakes millenials make.
Mistake #1: Not Getting Pre-Approved for a Mortgage
One of the biggest mistakes that millennials make when buying a home is not getting pre-approved for a mortage. Pre-approval will give you an idea of how much house you can afford and will also make you a more attractive buyer to sellers. Without pre-approval, you may waste time looking at homes that are out of your price range or miss out on a home you love because you can't secure financing.
Getting pre-approved also makes you a more attractive buyer to sellers. It shows that you are serious about buying a home and have already taken steps to secure financing. This can give you an advantage over other buyers who have not been pre-approved.
Mistake #2: Not Saving Enough for a Down Payment and Closing Costs
Many first-time homebuyers do not realize that they will need to come up with a substantial amount of money upfront.
As a result, they may not be prepared to cover these costs. If your down payment is less than 20 percent of the home's purchase price, you may be required to pay private mortgage insurance (PMI). This can add up to thousands of dollars over the life of the loan. By saving enough for a down payment, you can avoid PMI and save money in the long run.
If you do not have enough money for a down payment, you may be tempted to take out a high-interest loan to cover the cost. This can lead to higher monthly payments and can make it more difficult to pay off your loan.
Consider setting up a separate savings account specifically for this purpose and set aside money each paycheck until you reach your goal.
Mistake #3: Not Considering Additional Expenses
When budgeting for a home, it's easy to make the homebuying mistake of only considering the mortgage payment. Don't forget about additional expenses such as property taxes, homeowner's insurance, and maintenance costs!
Taking a holistic view at your costs beyond your mortgage will help you create a realistic budget. This will help you take into account all of the costs associated with owning a home.
By doing this you can plan for the future and ensure that you are financially prepared for the unexpected expenses. It can help you avoid taking on debt and can give you peace of mind knowing that you are prepared for the unexpected.
Mistake #4: Not Working with a Real Estate Agent
Are you considering trying to navigate the homebuying process on your own? Don't do it without the help of a real estate agent. While it may seem like a good way to save money, it can actually end up costing you time—and money—in the long run.
A real estate agent can help you find homes that meet your criteria, negotiate on your behalf, and ensure that all necessary paperwork is completed correctly. They can also help you avoid scams and other fraudulent activities that are common in the real estate industry.
Ask your network or a loved one for a referral or start researching to find a reputable real estate agent. You'll want someone who is knowledgeable about the local market and can help you navigate the process.
Mistake #5: Falling in Love with a Home Before Doing Your Due Diligence
It's easy to fall in love with a home at first sight. But always consider there's much more than meets the eye! Issues such as an old roof, decaying foundation or plumbing issues could pose costly problems down the road. Don't skip the important steps to rush making an offer. This can include neglecting to have a home inspection, not researching the neighborhood, or not considering resale value.
If emotionally invested in a home, you may also be willing to pay more than it is worth. Or you may be less likely to negotiate with the seller. This can result in a higher mortgage payment or less money in your pocket when it comes time to sell the home.
---
---
homeownership
Home is a safe place where relationships flourish and the cornerstone of neighborhoods. We believe it's the setting that surrounds your phenomenal story.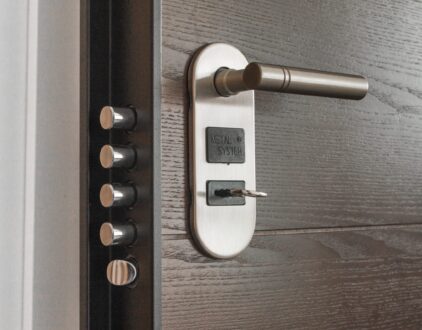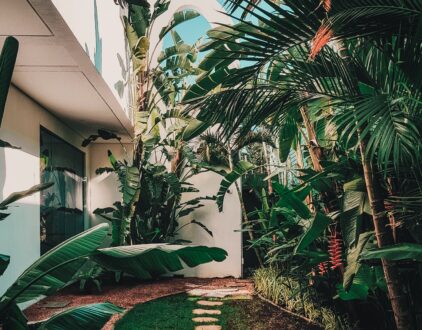 ---
Spaces
Whether it's luxury or ease, every area of your home should be as fabulous and unique as you.
FOLLOW ALONG ON INSTAGRAM
Find us on social for more home inspiration where culture, personal style, and sophisticated shopping intersect to help you create a home where you love to live.