With the cost of living being what it is these days, DIY home projects have become more popular than ever. What better way to update your home — and add your own unique style — than to do it yourself?
And thanks in no small part to how-to YouTube videos and well-produced TikTok clips, many people believe that when it comes to their walls, anything — and everything — goes.
Unfortunately, even though DIY might help you save some money in the long run, there are just some instances where it's necessary to call in the professionals. Novice DIYers and first-time homeowners will end up spending more money in the long run if they leave certain things to trial and error — or social media.
When it comes to your walls, here's a list of things you can do yourself — and a list of things you'll need some help with.
D-I-Why: A Simple Paint Job

These days, a simple paint job involves a minor investment in quality supplies and time. With just a few paint rollers, brushes, pans, drop cloths, and painter's tape, you too can make your room look showroom ready. A simple paint job — one that uses water-based paint, like the kind you get in your favorite big box hardware store of choice — is certainly a DIY project that you can do yourself.
D-I-Why Not: A Paint Job With A Specialty Finish
While a paint job using simple water-based paint is something a novice can tackle on his/her own, a paint job using a specialty finish is a DIY nightmare. Lacquer paints & high-gloss paints easily show imperfections, streaks, and other novice errors, so it's best to hire a professional to tackle a specialty finish project. "Lacquers are typically spray applied only," said Rick Watson, director of product information and technical services at Sherwin-Williams, to House Beautiful. "You don't even want to go down that road."
D-I-Why: Tape & Spackle

Got a hole in the wall? Did some sheetrock fall down? No problem — all you'll need is a tape and spackle job. And, believe it or not, this DIY project is quite easy to do!
D-I-Why Not: Plaster Walls
Older homes, especially those in the Northeast, often come with plaster walls. And, any time these walls suffer damage, a novice DIYer will be tempted to fix them on his/her own. Unfortunately, plaster walls require a specific and unique skillset — one that only a professional who specializes in this type of repair can usually perform well. Improperly applied plaster can actually flake, peel, and crack — and because the materials are rather costly, money will be wasted unnecessarily.
What's more, repairing plaster walls yourself can actually be hazardous to your health.
"Plastering may seem easy, but it comes with numerous safety risks," report the experts at Mark's Painting in Central Florida. "Plaster experts often work at heights and risk falls, slips, and other injuries. Additional hazards include electrocution and exposure to toxic materials, dust, and weather conditions."
DIY: Basic Sheetrock Removal

No matter how big or small your home improvement project is, there will be times when you'll be required to remove sheetrock (also known as drywall) from the walls. As long as you're certain that it's safe to do so, there's no reason to bring in a professional to perform this relatively simple task.  You might even be able to make a fun DIY day out of it with your partner!
D-I-Why Not: Mold & Asbestos Remediation
While drywall removal may be a fun DIY project, mold and asbestos remediation is not. If you even suspect you may have either mold or asbestos problems, hire a professional immediately.
Depending on where you live, some states will actually require you to hire a professional to remove asbestos, which is considered a carcinogenic agent. "Federal law does not require persons who inspect, repair or remove asbestos-containing materials in detached single-family homes to be trained and accredited; however, some states and localities do require this," reports the United States Environmental Protection Agency. "For safety, homeowners should ensure that workers they hire to handle asbestos are trained and accredited."
Mold remediation isn't something you can DIY your way out of, either. Like asbestos particles, mold spores have the potential to make you sick — and even kill you — if they're not removed quickly and cleanly. And no, a tub of hot boiling water with Fabuloso and Tilex isn't good enough to remove it. "As a homeowner or building owner, you don't have the required tools and equipment, or the knowledge to remove the mold on your own," report the experts at GoPro Restoration in Ontario, Canada. "Over-the-counter products are insufficient and will not resolve the problem. Professionals use HEPA vacuums and HEPA scrubbers in addition to other specific tools and have training that enables them to safely eliminate mold and prevent it from coming back."
---
---
homeownership
Home is a safe place where relationships flourish and the cornerstone of neighborhoods. We believe it's the setting that surrounds your phenomenal story.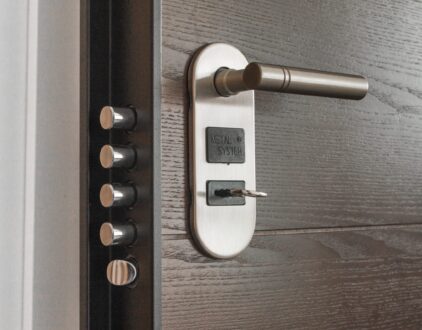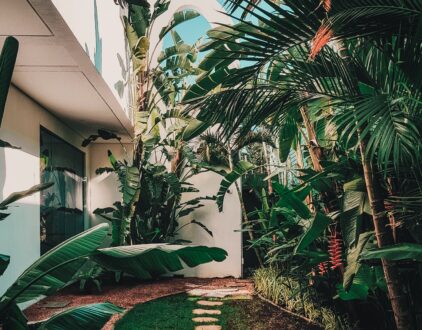 ---
Spaces
Whether it's luxury or ease, every area of your home should be as fabulous and unique as you.
FOLLOW ALONG ON INSTAGRAM
Find us on social for more home inspiration where culture, personal style, and sophisticated shopping intersect to help you create a home where you love to live.