Renters may oftentimes envy homeowners because of the lack of restrictions they have when it comes to decorating their homes. But as design and technology continue to advance, interior design becomes more adaptable to homeowners and renters alike. One of the most popular areas to makeover with both renters and homeowners is the kitchen. With a little ingenuity and imagination, you can transform and elevate your kitchen cabinets with contact paper.
Renters like Katelyn Sailor have been finding ways to personalize their homes while dealing with landlords. In an apartment tour with Apartment Therapy, Sailor showed off her home and her DIY cabinets that she spent a weekend upgrading. Her peel-and-post method is a DIY hack anyone can do.
How To Makeover Your Kitchen Cabinets With Contact Paper
Are you ready to upgrade your kitchen cabinets in a weekend? Here's how to do it:
Tools You Need
An X-acto knife
Gloves
Self-adhesive film
Smoothing tool
Soap
Hair Dryer
Toolbox
Contact paper
Where To Begin
Before you start adding contact paper to your cabinets, make sure you gently clean off your cabinets with warm dish soap. After you dry them, let them sit for a few hours to completely dry out. Once they are clean, you can start measuring your cabinets so that you can cut your contact paper.
With an X-acto knife, carefully cut the contact paper to fit each cabinet door and drawer front, leaving a slight overhang for easy application. Peel the backing and adhere the contact paper smoothly, using a smoothing tool like a squeegee or credit card to remove air bubbles and ensure a seamless finish. Trim any excess paper for a neat and polished look. After smoothing your contact paper, you can use a hair dryer to gently heat the self-adhesive film with the contact paper.
This DIY project does take some patience, but if you are willing to set aside a weekend to get the dream cabinets you want, then it is worth the investment. Plus, you can always remove them whenever you want to change them or when you move out.
---
---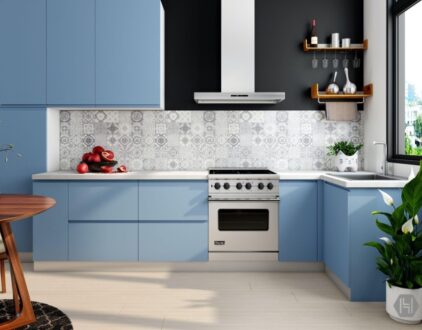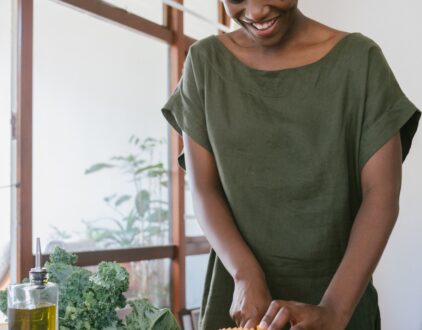 ---
Spaces
Whether it's luxury or ease, every area of your home should be as fabulous and unique as you.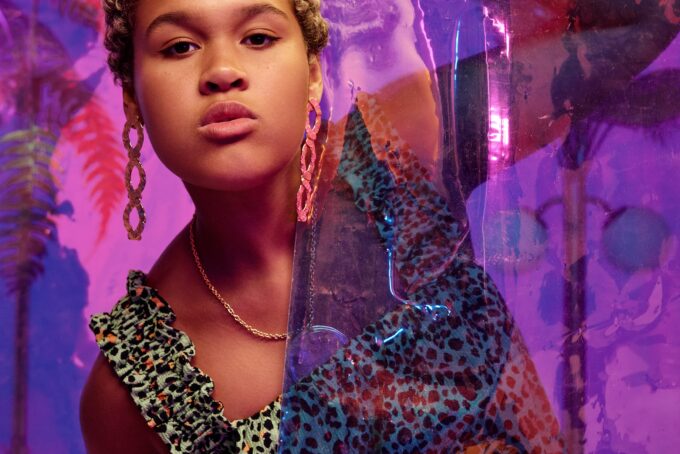 FOLLOW ALONG ON INSTAGRAM
Find us on social for more home inspiration where culture, personal style, and sophisticated shopping intersect to help you create a home where you love to live.