Good food is a universal language that unites people from all nationalities, ethnicities and walks of life. It's no surprise that the kitchen is the heart of the home. It's the space where people make delicious meals, break bread with our loved ones and create memories that last a lifetime. Kitchens can become outdated, cluttered and disorganized. This can lead to an unappealing and unsanitary environment.
As a homeowner, it's crucial to regularly go through the items in your kitchen and get rid of anything that is no longer necessary.
Here are some items homeowners should consider getting rid of in their kitchen.
Expired Or Spoiled Food
Expired food is the first thing you should eliminate in your kitchen. It can be easy to overlook expired packages and jars, but you should regularly check the expiration dates of foods in your refrigerator and pantry. Spices, condiments, canned goods, dairy products and meats should be checked regularly.
You should also check for fruits, vegetables and bread that have an unusual color, texture or smell. Having expired or spoiled food in your kitchen can lead to food poisoning and other health issues.
Old Or Worn Out Kitchen Utensils
Items like spatulas, tongs and spoons get worn out over time. This can lead to metal and plastic breaking off and ending up in your food. You should go through your utensils on a quarterly basis and throw away old or worn out kitchen items.
Damaged Non-Stick Cookware
Many of people use non-stick cookware, as it's great for easy cleanup. However, the non-stick coating becomes scratched and damaged over time. This can lead to harmful chemicals getting into your food, which can cause health issues. If your non-stick cookware is damaged or scratched, you should get rid of it. Safer alternatives include cast iron and stainless steel cookware.
Water Bottles And Reusable Bags
Water bottles and reusable bags can add to unwanted clutter in your kitchen. Instead of having cabinets filled with water bottles and reusable bags you won't use, remove them. Each person in your home should have one water bottle and an extra one for guests. You can wash and donate the other water bottles and reusable bags.
Plastic Containers
Plastic containers and Tupperware are a popular addition in most households. Over time, these containers can become scratched or damaged, resulting in harmful chemicals contaminating your food. You should regularly go through your plastic containers and dispose of the scratched or damaged items. Glass or stainless steel containers are safer options, and they're better for the environment.
Broken Appliances
Blenders, coffee makers, toasters, mixers and other appliances take up room on the counter, and sometimes you can go years without using them. Getting rid of broken and unused appliances will free up space in your kitchen and remove clutter.
Takeout Extras
Most people have a drawer in their kitchen filled with takeout freebies like condiment packets, plastic utensils, chopsticks and seasonings. At a certain point, these items can contribute to clutter. Get rid of the takeout extras you don't use.
Refrigerator Clutter
Although refrigerator magnets can be a fun way to personalize your kitchen, they can make your space look cluttered and messy. Clear your fridge of unnecessary fridge magnets, business cards, wedding invitations and other items you no longer want. Rearrange the items you do want in an organized display.
---
---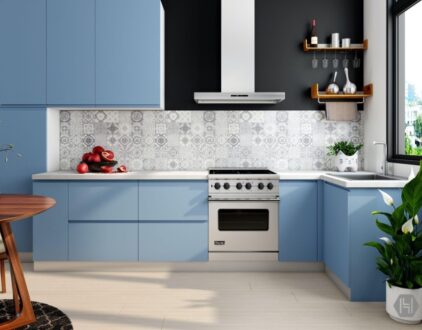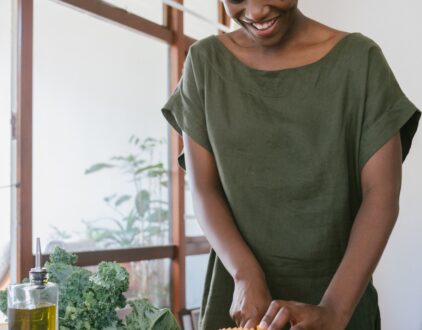 ---
Spaces
Whether it's luxury or ease, every area of your home should be as fabulous and unique as you.
FOLLOW ALONG ON INSTAGRAM
Find us on social for more home inspiration where culture, personal style, and sophisticated shopping intersect to help you create a home where you love to live.