In today's fast-paced world, convenience is key. With many of us spending more time at home than ever before, having quick and easy access to snacks and beverages is a must. That's where mini fridges come in. These compact refrigerators are perfect for storing cold drinks, snacks, and even skincare products within arm's reach. Whether you're a college student, a busy professional, or just looking for a convenient way to snack at home, a mini fridge may be just what you need.
Perks of Having a Mini Fridge at Home
Because mini fridges are much, much smaller than your average full-size refrigerator, their compact size means they can fit in tight spaces, such as under a desk, by your bed or on top of a counter. This makes them the perfect option for homeowners with limited space.
Of course, compact refrigerators are also super convenient. They have a big enough capacity for storing beverages, snacks, pet food, and medications. This makes everything more easily accessible so you can forgo a trip to the kitchen. This can be especially useful in shared living spaces or home offices where quick access to refreshments is desired.
Aside from their convenience, mini fridges are also great at conserving energy. Because of their smaller size, they use a lot less power than larger refrigerators. This is not only good for the environment, but for your wallet, too.
Plus, many modern compact refrigerators include a number of cool features to make your snacking even more convenient. For example, you can find adjustable temperature settings, separate freezer compartments, and even built-in ice makers, making them a useful option that meets the needs of a wide range of purposes.
Mini Fridges for Convenient Snacking
Mini fridges are a great way to enjoy a quick snack from the comfort of your bed or chair. Whether you set one up in your home office or gift it to your teen as a dorm room essential, compact refrigerators are a convenient option for everyone. Here are five mini fridges to consider for your home:
1
Frigidaire 6-Can Mini Retro Beverage Fridge
Add a dash of nostalgia to your space with this retro mini fridge from Frigidaire. Perfect for setting up in your home office, this compact refrigerator can hold up to six beverage cans to quench your thirst throughout the day. It includes a viewing window so you can see exactly what and how much you have. And its carrying handle means you can take it with you wherever you go.
2
Kenmore 1.7 cu-ft Refrigerator – Stainless Steel
This small but mighty mini fridge is the perfect way to enjoy convenient snacking. Made from stainless steel, this refrigerator is strong and durable for lasting use. Place fruit, vegetables, drinks and other snacks inside this fridge to access them quickly and easily. It also comes with enough storage space for a 2-liter bottle of soda so you can enjoy your favorite beverages anytime.
3
Danby Mini Fridge with Mirror & Light
This mini fridge by Danby is the ultimate appliance for hardcore snackers. Not only does it include an electric thermostat, but it also has a mirrored front door complete with an LED light and digital display. It has two shelves to hold foods, beverages, and even makeup! Plus, its touch activated feature means you can easily access what you need with just a few taps.
4
Compact Refrigerator with Freezer
This pale blue mini fridge has a double-door feature for storing refrigerated and even frozen foods with ease, setting it apart from other mini fridges. Measuring 3.2 cubic feet, this compact refrigerator comes with a removable shelf for even more storage space. You can find it in three colors — black, blue, and red — to complement the rest of your home decor. It even comes with a manual defrosting feature.
5
Avanti 5.5 cu. ft. Compact Refrigerator
Keep all of your favorite snacks and drinks cool with this compact refrigerator by Avanti Products. This pint-sized fridge is the perfect size for a bedroom, office, or dorm room. It includes a freezer so you can store frozen treats like ice cream or popsicles in the summertime. It also has mechanical temperature controls so your snacks are always at the perfect temperature for you.
Our editors love finding you the best products and offers! If you purchase something by clicking on one of the affiliate links on our website, we may earn a commission at no extra cost to you.
---
---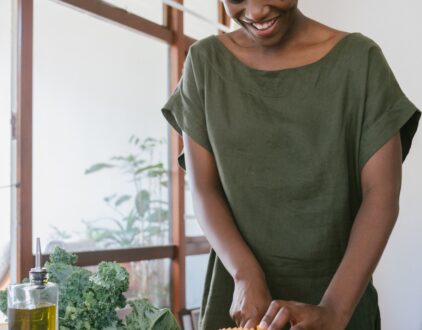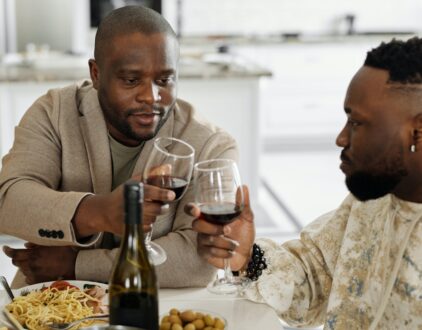 ---
Spaces
Whether it's luxury or ease, every area of your home should be as fabulous and unique as you.
FOLLOW ALONG ON INSTAGRAM
Find us on social for more home inspiration where culture, personal style, and sophisticated shopping intersect to help you create a home where you love to live.