Rules are meant to be broken, or at least in the world of designing your home, they are. Curating your home to be a reflection of yourself is personal. It takes a lot of intention, lived experiences, and knowing what you want and don't want in order to design a space that is quintessentially you. Getting caught up in design do's and don'ts can be easy, but the sooner you learn to break those rules, the more you'll feel a sense of freedom when designing and decorating your home. This is especially true when decorating a small space. Many rules suggest what you should and shouldn't do when curating a small space. However, breaking some of those rules can result in a design that maximizes the look and feel of your space.
Keep reading for rules you should break when decorating a small space.
Rule: Only Use Light Colors
Although using a light color palette to create the illusion of openness in small spaces is recommended, using darker and bold colors can add depth to your room. You can incorporate dark and bold colors in your small space through the use of an accent wall, accessories, and furniture pieces. These colors make a statement and add visual interest to your space.
Rule: Avoid Patterns
Avoiding patterns in small spaces has been advised due to patterns making spaces feel cramped or cluttered. However, patterns can add texture to a small space when used correctly. The key is to subtly use patterns. You can do so through rugs, throw pillows, and patterned wallpaper. This adds dimension and personality to your space.
Rule: Avoid Large Furniture
A common rule for small spaces is to only use small furniture. You can break this rule and use a few large pieces of furniture to make your space feel more inviting and balanced. Items like a statement sofa or a larger coffee table ground your space and ensure the rest of your furniture fits proportionately.
Rule: Opt for Minimalism
Minimalism is great for small spaces, but maximalism can bring out the nuances of your personal style. Breaking the rule of minimalism can result in a space that is layered in textures and patterns and displays a collection of artwork and decorative accessories that are visually intriguing.
Rule: Only Use Vertical Storage
Sure, vertical storage maximizes floor space, but low, horizontal storage units can provide great storage and visual interest in your space. You should also consider unique storage solutions like multifunctional furniture pieces like ottomans, benches with built-in storage, or bookshelves that can be used to display items as well as store books.
When decorating a small space, rules are meant to be broken. Remember to embrace your personal style and creativity to curate a space that is representative of your taste.
---
---
Decorate
Access design inspiration that infuses personality and culture into your spaces.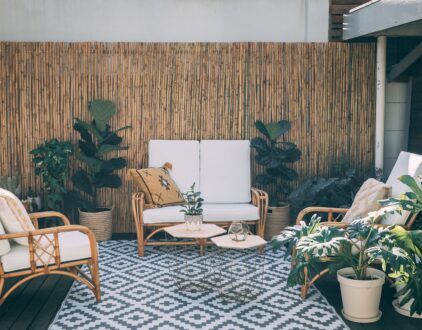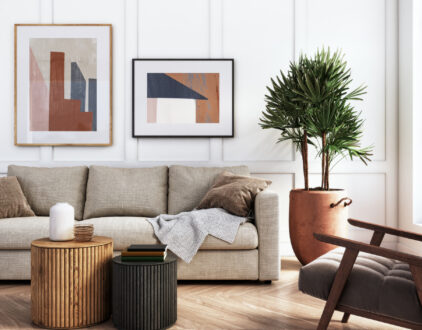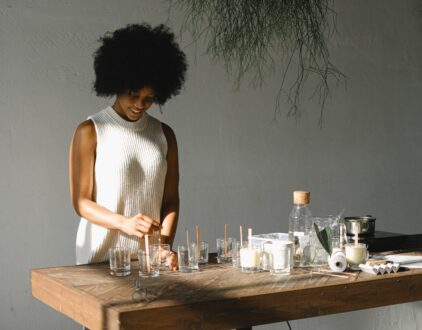 FOLLOW ALONG ON INSTAGRAM
Find us on social for more home inspiration where culture, personal style, and sophisticated shopping intersect to help you create a home where you love to live.