After walking into an active home invasion, designer Rachel Roy took to social media to provide helpful tips that her followers can use to remain safe from home intruders.
In an Instagram post, Roy shared that upon returning to her home, she discovered three men had broken in. Fortunately, her daughters were away from home at the time, but the incident certainly shocked Roy, who called the experience "one of the most awful things you could go through." To prevent it from happening to others, she decided to let her fans in on a few important lessons that she learned from the ordeal:
Add Glass Break Sensors to Every Window
Roy says that the intruders were able to break in through her windows despite having an ADT alarm system. She explains that burglars can crack your windows without sounding the alarm unless you have glass break sensors, which can alert you if they break your window.
"If a window is broken, your alarm will not think your window is 'open.' Your window has to be opened properly for the alarm to be triggered," she writes in her Instagram post.
Place Motion Sensors at Every Window
Roy suggests that everyone place motion sensors near their windows to track any suspicious movement. This can act as a backup plan if your alarm doesn't sound when a criminal tries breaking your windows. She writes, "My window was cut very carefully panel by panel and very quietly placed on the ground so even if I had glass break sensors, my alarm would not have been triggered. This is why you need motion sensors at every window and every door."
Ring and Nest Cameras May Not Be as Helpful for Security
She states that the men were able to easily disarm her Wi-Fi, rendering her Ring camera useless. "Nothing was recorded on the Ring camera. You must have hardwired cameras. Thankfully I did, and I have them on the camera."
Keep Valuables Out of the Home
Roy recommends her followers store their prized possessions in a bank as the intruders were easily able to kick open her secured closet. They were able to get away with all of her jewelry, including a ring she made from loose gemstones that her father gifted her before he passed.
---
---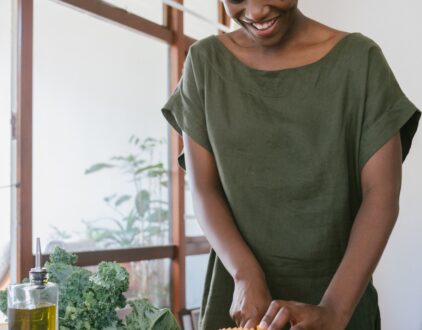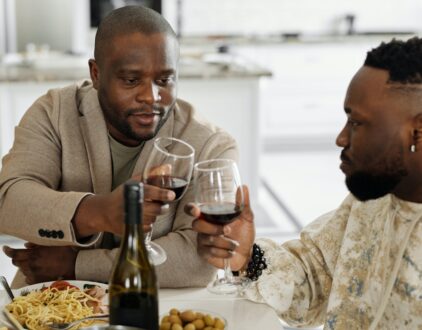 ---
Spaces
Whether it's luxury or ease, every area of your home should be as fabulous and unique as you.
FOLLOW ALONG ON INSTAGRAM
Find us on social for more home inspiration where culture, personal style, and sophisticated shopping intersect to help you create a home where you love to live.