Navigating Facebook Marketplace can be hit or miss, but for the savvy shopper, it's a treasure hunt for unique items that elevate your home. While the Marketplace can feel like you're drawing from a mixed bag, approaching it with a keen eye and strategic mindset can result in finding gems. It's not just about finding a deal; it's about discovering pieces that resonate with your aesthetic, making your home feel uniquely yours.
From vintage furniture to artisanal crafts, Facebook Marketplace offers a variety of high-quality items that can transform your home into a work of art.
Here are some items you should consider purchasing from this online treasure trove.
Vintage Furniture
One of Facebook Marketplace's biggest draws is its selection of vintage furniture. Unlike mass-produced items at traditional furniture stores, vintage pieces have a unique character that can transform your home's vibe. Whether it's a mid-century modern coffee table or an armoire dating back to the 1960s, Facebook Marketplace offers stylish options with excellent craftsmanship.
Handmade Crafts
Artists and artisans use Facebook Marketplace as a platform to sell their work. You can find everything from artisanal wooden cutting boards to custom-made quilts. These items are usually crafted with the type of attention to detail and love you won't find in chain stores. These unique pieces can serve as focal points in a room or as conversation starters when entertaining guests.
Light Fixtures
Light fixtures are an excellent find on Facebook Marketplace. Whether you're looking for an ornate chandelier to serve as a dining room centerpiece or a quirky lamp for your reading nook, the Marketplace has an array of options at a fraction of the price.
Garden Supplies
If you have a green thumb, Facebook Marketplace is an excellent spot for finding garden essentials like tools, plants, and planters. These items are often nearly new and can be snagged at a lower price than purchasing retail. It's a great place to look for rare plant varieties from local growers.
Decorative Accents
If you're looking to upgrade your decor, keep an eye out on Facebook Marketplace. You'll be able to find everything from throw pillows and blankets to mirrors and wall art. These are items that most homeowners frequently change out, so you can often find nearly new pieces at a great price point.
High-End Appliances
Homeowners often upgrade their appliances, resulting in them listing their gently used, high-end models on Facebook Marketplace. From stainless steel refrigerators to powerful washing machines, these appliances are often well-maintained and can be a steal compared to buying brand-new appliances.
---
---
Decorate
Access design inspiration that infuses personality and culture into your spaces.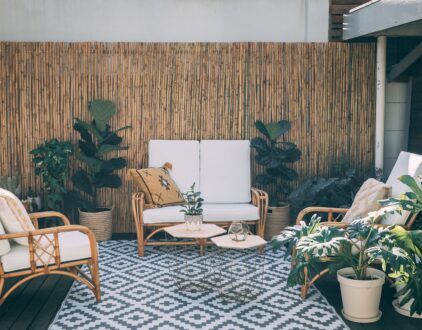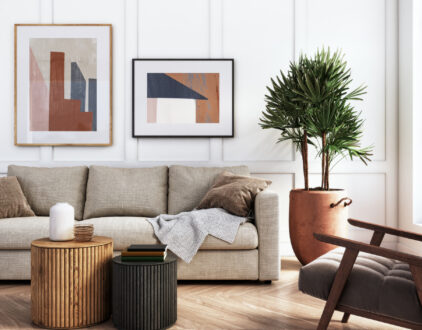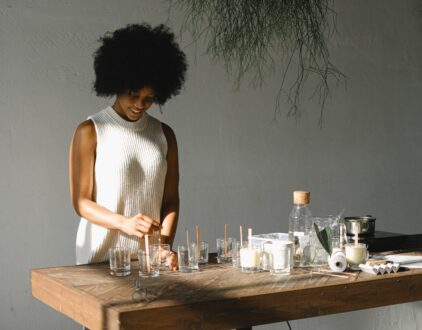 ---
Spaces
Whether it's luxury or ease, every area of your home should be as fabulous and unique as you.
FOLLOW ALONG ON INSTAGRAM
Find us on social for more home inspiration where culture, personal style, and sophisticated shopping intersect to help you create a home where you love to live.