Spending time outdoors has become increasingly popular since the global pandemic in 2020. Going on long hikes, walks, safaris, and spending time in nature has helped with our physical wellness and mental health. As a result, there has been an uptick in wildlife-inspired home decor. This design trend draws inspiration from nature with its patterns, prints, textures, and materials. If you're unsure how to bring your love of wildlife and the outdoors to your living space in a chic way, keep reading.
Animal Prints
Using animal prints in your home's decor is a popular way to incorporate wildlife into your home. Whether zebra, leopard, snake, or cheetah, these prints add personality and chicness to your space. They can be used in accent pillows, rugs, blankets, and wallpaper.
Natural Materials
Natural materials like wood, stone, and other earthy textures bring authenticity to your space. This can look like having a stone fireplace in your living room accompanied by a rustic wooden coffee table. Using natural materials in your home brings a touch of the great outdoors to your interior design.
Actual Wildlife
Having wildlife in your home isn't limited to taxidermy. You can also include live plants and fish to highlight your love of the outdoors. Other great choices are animal sculptures, masks nature inspired baskets and furniture, and more. There are ethical and sustainable ways to bring your love of wildlife inside your home.
Wildlife decor can be chic, minimalist, contemporary, bohemian, and luxurious. By incorporating prints, textures, art, and actual wildlife in your decor, you can add a sense of adventure, natural beauty, and whimsy to your home's decor.
Here are our favorite pieces for adding wildlife to your home:
Jump to Products
---
Bear Modern Metal Wall Décor
Who says wildlife decor can't be chic? This geometric wall decor is an excellent addition to your bedroom, home office, living room, dining room, and more. If you're a fan of the outdoors but unsure whether wildlife-inspired decor would align with your modern or minimalist design style, this piece is for you. This hand-assembled piece looks great on its own or a gallery wall, with other art representing wildlife. If your design style is minimalist, add this piece to a blank wall with matte black furniture and accents. If you're going for a contemporary look, add this piece to a room with abstract paintings and sculptures. Eclectic design styles can add this piece to a room with more color, textures, and different art styles like realism, pop art, or surrealism.
Geometric Print Wall Metal Planters
Enjoying wildlife means you're also exposed to the outdoors's earthy tones, elements, textures, and patterns. These geometric print wall metal planters transport us to a safari in South Africa or Botswana. It adds a travel element to your decor and will have guests wondering if you found these pieces while on an adventurous trip abroad. The pattern and wooden handle are great for bohemian design styles. The clean lines and simple color palette are great for those with a minimalist aesthetic. The planters can be used for succulents, floral arrangements, or to store your mail and keys. It's easy to maintain; you only need to wipe it with a clean, soft cloth.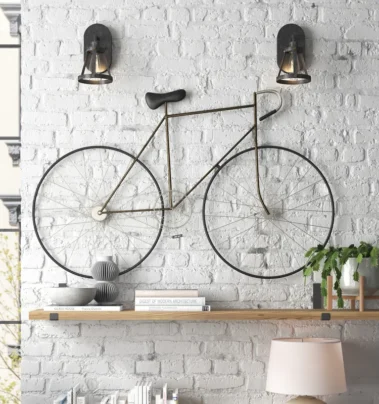 Vintage Bicycle Wall Decor
Your home decor should tell a story about who you are, your interests, and your lived experiences. One of the best ways to explore the great outdoors and wildlife (from a distance) is on a bicycle. It also works well as decor when mounted on a wall. This bicycle wall decor gives your room a vintage vibe and represents your love for adventure, the outdoors, and wildlife. Made from solid iron, this vintage bicycle sculpture has a chic black finish and boasts gray pedal detailing and brass-finish chains, handlebars, gears, and spokes. This wall decor is only suitable for indoor use and is not a functional bike for riding.
Tribal-Style Zebra Mask
You don't have to travel to Africa to get safari-inspired home decor. Found at Target, this tribal-style zebra mask is created by Nigerian-born artist Okulaja. The sculpture was created with designer resin and was hand-painted, inspired by the natural color palette of Africa. This zebra mask will work perfectly in your living room alongside other masks or artwork inspired by Africa. The colors make it easily adaptable to any palette. Regardless if you're a contemporary, minimalist, eclectic, bohemian, or even lux legacy design style, there is a way for this tribal-style mask to work with your room's decor and aesthetic.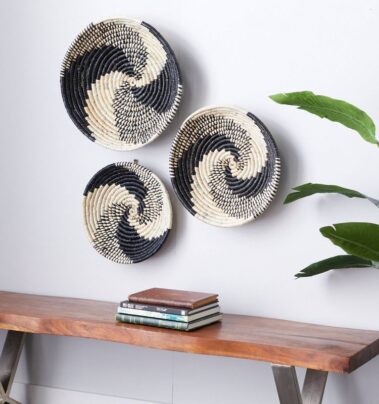 Seagrass Plate Handmade Spiral Basket
Decorating your walls is a sure way to have your home look pulled together and intentional. Seagrass is the only flowering plant that grows underwater. There are 60 species of seagrass found worldwide, and they provide protection and shelter for crabs, shrimp, and other small prey animals. Animals that feed on seagrass are manatees, green sea turtles, birds, fish, crabs, and lobsters. Seagrass also makes beautiful art and craft pieces like these handmade spiral baskets. These baskets are a great way to display your love for wildlife and the outdoors. The set of three is great for contemporary, bohemian, and minimalist spaces. It comes with a string loop in the back of the basket, making it easy to hang.
Our editors love finding you the best products and offers! If you purchase something by clicking on one of the affiliate links on our website, we may earn a commission at no extra cost to you.
---
---
Decorate
Access design inspiration that infuses personality and culture into your spaces.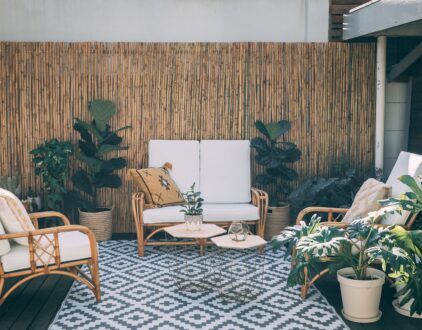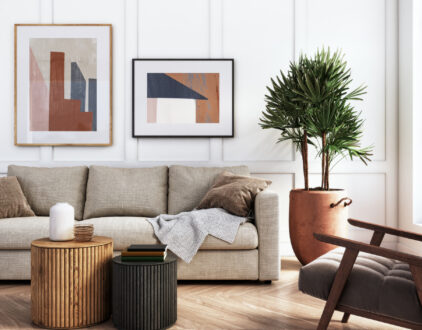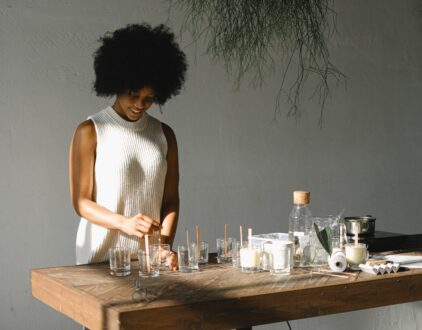 ---
Spaces
Whether it's luxury or ease, every area of your home should be as fabulous and unique as you.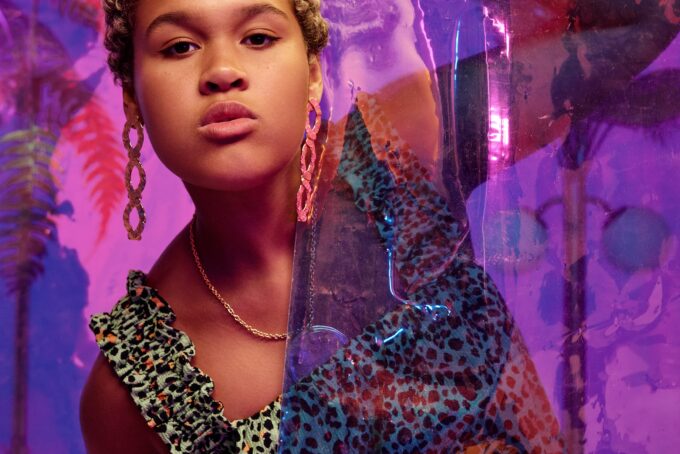 FOLLOW ALONG ON INSTAGRAM
Find us on social for more home inspiration where culture, personal style, and sophisticated shopping intersect to help you create a home where you love to live.