You love the comfort of your home, and you've created it to be a masterpiece to return to. But in your daydreams, you're jet-setting off to a new country every other week. If new cultures and experiences are calling from thousands of miles away, there's a unique way to quench your thirst for adventure and exploration right in the comfort of your home. You'll book that ticket soon, but by incorporating travel-inspired decor and souvenirs into your living space, you can transport yourself to distant lands, reliving cherished memories and embracing the spirit of wanderlust. Get nostalgic or inspire your future travels and explore the art of wanderlust at home.
Discovering the Essence of Wanderlust
Wanderlust is an undeniable craving for travel, adventure, and the thrill of exploring new horizons. It's a deep-rooted desire to immerse yourself in diverse cultures, taste exotic cuisines, and witness the world's natural wonders. Even if you're temporarily grounded, there's no reason our living spaces can't reflect the wanderlust that resides within you.
Infusing Global Flair
Begin your journey by infusing your home with the vibrant colors and textures of the world. Gravitate towards what inspires you, and even if you have a cohesive theme in your home, you can still add subtle or statement pieces such as tapestries, Moroccan rugs, or Japanese silk screens that echo your current style and color choices.
Souvenirs Tell Stories
Each souvenir you've collected during your travels is a treasure trove of memories waiting to be showcased. Arrange them on shelves or in glass cabinets, turning them into conversation starters. Whether it's a hand-carved elephant from Thailand or a delicate porcelain tea set from China, these souvenirs add character to your space.
If you are drawn to a certain aesthetic of a country you haven't visited yet, use the space as your personal 3D manifestation board by adding pieces from places like Etsy or antique shops. Every time you see them, you'll be reminded to book that trip. And maybe you'll get there sooner than you imagined.
Scents of the World
Transport yourself further by indulging your senses. Invest in scented candles or incense that capture the essence of different countries. The aroma of lavender can remind you of the lavender fields in Provence, while the scent of eucalyptus can take you to Australia's lush outback.
Sounds of Serenity
Consider incorporating soothing sounds from your favorite destinations. Wind chimes, Tibetan singing bowls, or even a playlist of nature sounds can create an auditory journey through your cherished travel memories.
Creating a Travel Gallery Wall
Capture the essence of wanderlust with a travel gallery wall. Frame your most cherished travel photos, maps, plane tickets and other memorabilia and arrange them behind a glass-encased frame. You could also make it interactive by getting a corkboard or tapestry map of the world and adding pins to every location you've visited. You'll be reminded there's a whole world out there to explore and bring back home.
Furniture with a Story
You could go all out with unique pieces of furniture that tell a story of the world. Whether it's a reclaimed wooden coffee table or a vintage suitcase repurposed into a side table, these items add a one-of-a-kind charm.
Embrace Nature's Bounty
Bringing the outdoors in can also help you fulfill your ache for travel. Decorate your space with potted plants indigenous to your most-loved regions. Parlor palms are reminiscent of their exotic home in Belize, Guatemala, Honduras, and Mexico; several species of dracaena hail from Africa, southern Asia through to northern Australia succulents; and bamboo, cast iron plants and jasmine infuse their native roots with your atmosphere.
A World of Possibilities
The world is vast, and so are the possibilities of incorporating travel-inspired décor into your home. From Afro-inspired art like sculptures and paintings to Scandinavian minimalist design, you have a world of choices at your fingertips.
So, why wait to satisfy your wanderlust? Transform your living space into a captivating journey through your travel memories. Let the colors, scents, and sounds of the world engulf you, turning your home into a sanctuary for your wanderlust soul. You'll be dusting off that passport in no time and have more treasures to bring back and add to your worldly sanctuary.
---
---
Decorate
Access design inspiration that infuses personality and culture into your spaces.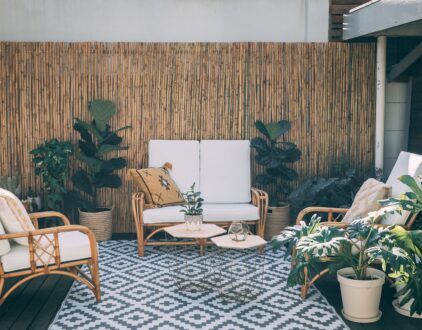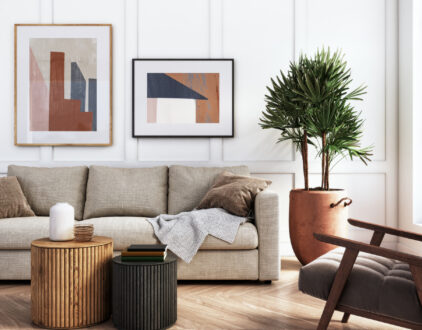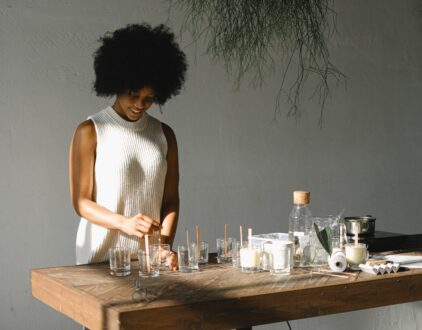 ---
Spaces
Whether it's luxury or ease, every area of your home should be as fabulous and unique as you.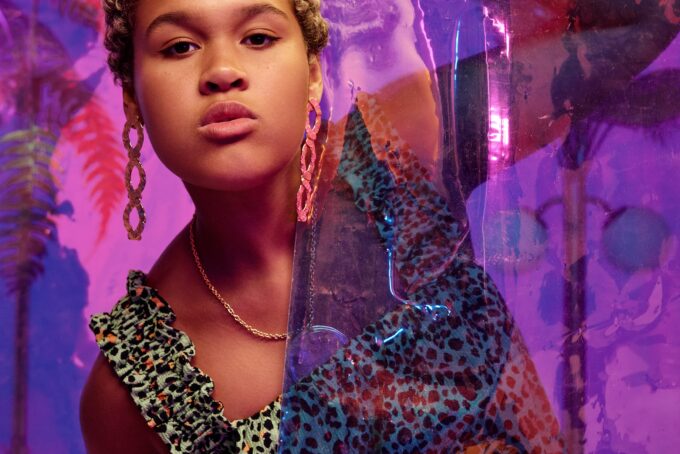 FOLLOW ALONG ON INSTAGRAM
Find us on social for more home inspiration where culture, personal style, and sophisticated shopping intersect to help you create a home where you love to live.