DIY projects have become increasingly popular among homeowners as a way to improve their homes. DIY projects not only help to enhance a space but also help you develop handy skills. And thanks to the rise of Black content creators, the number of DIY projects and hacks is growing even more.
Social media has become a treasure trove of DIY content, with so many creators sharing their knowledge and expertise on how to transform your space for the better. Whether it be tutorials on how to create more storage space with affordable products or hacks on how to remove stubborn stains, Black content creators can help homeowners take pride in their homes, plus help them save money in the process.
What Subscribers Gain From Following DIY Channels
DIY channels have the advantage of being digestible. They provide attractive instructional content that makes it easy for viewers to understand and follow along. And when content creators share furnishing factors such as materials, tools, and measurements required for each project, this guarantees that homeowners have all the necessary information readily available to them.
Another benefit to following DIY channels is that they cover a wide selection of content. For example, many Black content creators cover a specific area such as woodworking, interior design, or home organization. Others prefer more variety in their projects to help with multiple areas of improvement, including creating custom home decor, renovating rooms on a budget, and even more complicated projects such as kitchen or bathroom makeovers.
Black Content Creators To Follow for DIY Decor Inspo
Social media has created endless possibilities to transform your space. From minor upgrades to major renovations, you can tap into your creative side with the help of a handful of content creators to inspire you. For decor and design inspo, here are five Black content creators to follow for DIY project ideas:
@justinablakeney
Justina Blakeney is a content creator and founder of Jungalow, a store that carries everything you need and more for your home decor needs. Her Instagram account is filled with beautiful colors, shapes, and theme ideas that are sure to level up your space.
@rightmeetsleftinteriordesign
Courtney McLeod is an interior designer with a slew of notable achievements under her belt. Aside from being a D&D Rising Star and a member of ELLE DECOR A-List, McLeod displays her love of design through her colorful decor on Instagram.
@shakoor_interiors
Erin Shakoor showcases her impeccable style on social media through her luxe designs that create an air of mystery. From textured rugs to abstract paintings, Shakoor is a godsend for the homeowner who can appreciate modern sophistication.
@ishkadesigns
If you enjoy clean lines and minimalism, you might appreciate design duo Anishka Clarke and Niya Bascom. Their work features lots of neutral shades, geometric shapes, and natural accents.
@laurahodgesstudio
Laura Hodges is the queen of clean, clutter-free spaces. She uses plenty of white space, natural wooden decor, and greenery to create open, tranquil atmospheres that are perfect for relaxation.
---
---
---
Spaces
Whether it's luxury or ease, every area of your home should be as fabulous and unique as you.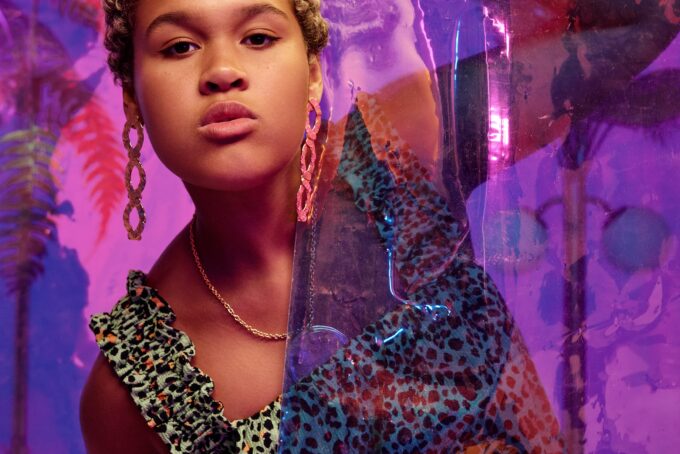 FOLLOW ALONG ON INSTAGRAM
Find us on social for more home inspiration where culture, personal style, and sophisticated shopping intersect to help you create a home where you love to live.