There is nothing that wakes people up more in the morning than the smell of a fresh pot of java. The only thing that could possibly be better is supporting a Black-owned coffee brands. There are plenty out there that will allow you to buy black and be your own barista.
Black-Owned Coffee Brands To Support
View this post on Instagram
People are more conscious about what they buy for themselves and their homes. The places that customers choose to spend their money is important and has a long-lasting impact on consumer goods. Whether it is a big purchase, like a home, or small purchase, like a cup of coffee, people want to feel good about everything that they purchase and want to buy a quality product.
Sometimes, you need a strong cup of caffeine to jumpstart your day. On other days, a nice light or mild roast is perfect. With these Black-owned coffee brands, you can skip your typical cafe run and tap into your inner barista. Control your demitasse with a French press, standard drip, espresso machine or Keurig machine. No matter what you choose, you will always achieve the perfect cup with these coffee options.
These coffee brands represent more than that morning cup of coffee. These brands not only offer great, quality tastes, but also allow Black people the opportunity to support their own community.
Home and Texture has compiled a list for coffee lovers to discover new caffeinated brands as they look to stock their homes with as many Black-owned products as possible. It is the perfect small adjustment that Black people can make to keep the Black dollar in the community. The rich flavors and premiere blends are sure to outshine your existing coffee favorites. Check out Home and Texture's favorite Black-owned coffee brands.
Jump to Products
---
BLK & Bold Coffee
Blk & Bold Coffee is Black-owned coffee brand that gives back. The company was founded by two Black men who wanted to create a purpose with their brand. Their fair-trade, dark-roast coffee is made from 100 percent Arabica coffee beans. If you appreciate a heavy-bodied blend of pleasant tartness with sweet, red pepper notes, then this coffee quickly will be your favorite. The founders created a product that the world could enjoy while making a difference. The dynamic duo shares their profits with the community through initiatives geared toward combating youth homelessness, funding workforce programs and expanding a variety of youth programming.
Caribbrew Haitian Coffee
If you want authentic coffee grown and farmed in the Caribbean, then you will love this Caribbrew Haitian Coffee. This full-bodied, dark-roast coffee has pleasant notes of molasses, which will leave you with an unforgettable rich and nutty flavor. This is a great option if you choose to brew it. However, this coffee has such a rich taste to it that it also can be used for espresso-based drinks. Carribrew sources their products locally, and they promise to continue to uplift Haitian coffee bean farmers.
Chicago French Press Coffee
If you are looking for a fresh medium roast, then you will not be disappointed in Chicago French Press Coffee. This coffee brand has made fans out of Hollywood celebrities, like Gabrielle Union. The Maple Pecan and the Chocolate Blueberry blends are the brand's most popular and top-rated picks. The Maple Pecan has subtle notes of caramel and vanilla, which smells amazing as it is brewing. Both of these blends are the perfect option for after-dinner cups of coffee. Chicago French Press Coffee can be enjoyed at any time of the day allowing java lovers the flexibility of having coffee whenever the mood strikes.
Kahawa 1893 Safari Medium Roast Coffee
The founder of Kahawa 1893, Margaret Nyamumbo, appeared on ABC's Shark Tank. It was there that she shared her powerful and emotional journey. She went from being a third-generational coffee farmer born and raised in Kenya to a multimillion coffee entrepreneur. Kahawa 1893 is a coffee with a cause. The brand not only offers whole beans in blends, such as African Chia Spice and Safari Blend, but also matches the tips customers leave for the women that source the beans in Kenya. Also, Kahawa 1893 gives coffee lovers the choice to buy single-serve coffee servings that resembles tea sachets.
The Get Down Coffee Co. Coffee
The Get Down Coffee Co. is a company based in Minneapolis, Minnesota. Co-founders, Dan Dogwood and Houston White Jr. work together to bring a specialty coffee made in the United States. The pair created the coffee because they share a love for music, impeccable taste and a strong connection to people and culture. The Drip Drip blend combines two Ethiopian coffees that will make you want to listen to some old hits while drinking it. The Turntables blend has a more robust flavor combining beans that have gone through a Brazilian natural process. It results in a decadent dark chocolate flavor with caramel notes.
Our editors love finding you the best products and offers! If you purchase something by clicking on one of the affiliate links on our website, we may earn a commission at no extra cost to you
---
---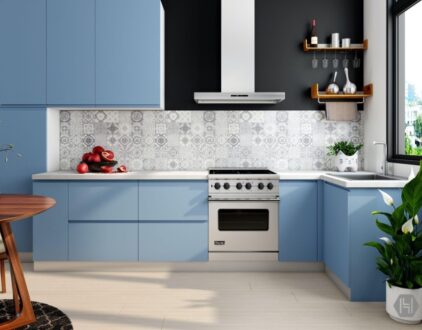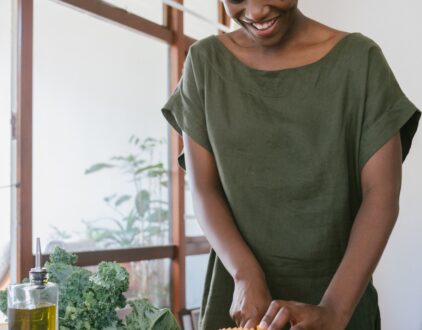 ---
Spaces
Whether it's luxury or ease, every area of your home should be as fabulous and unique as you.
FOLLOW ALONG ON INSTAGRAM
Find us on social for more home inspiration where culture, personal style, and sophisticated shopping intersect to help you create a home where you love to live.