If you are a coffee lover and haven't experienced French-pressed coffee, you don't know what you've been missing. There's nothing like waking up to a freshly brewed cup of java. If you need a caffeine fix, having the ability to make your own high-quality coffee at home is both rewarding and satisfying.
Think about the money you spend at cafes on your favorite drink. Even if you indulge and buy coffee just once a week, you could put that money away to save up for a French press instead. It's a great way to  help your monthly budget.
French Press vs Traditional Coffee Makers
View this post on Instagram
The main difference between a regular coffee maker and a French press is in the taste that results from each device. Ground coffee makers typically have a coffee filter, so a lot of the natural flavors get lost. However, with a French press, you get the complete, full bodied taste of the coffee bean. If you are a coffee connoisseur that enjoys learning about all the notes in your coffee, a French press is a great way to experience all of those hearty and subtle flavors without sacrificing the quality and taste.
Using a French press is quite easy. First, spoon in the amount of ground coffee you desire. The general rule of thumb is that for every cup of water, use one, rounded tablespoon of coarsely ground coffee.  For best results, make sure to use freshly ground coffee.  After adding the coffee, add your boiling water and add the top of the press with the plunger pulled up.  After allowing the coffee to steep, push the plunger down and the strainer that is attached to the top will separate the brewed coffee from the grounds. Most French presses don't require electricity or a battery to work.
Not a coffee fan? There's still hope for a future between you and a French press. The devices can also be used for loose teas.  A French press will turn you into a tea snob quickly because you will enjoy drinking freshly brewed tea at any time of the day. We've found a few French press options for every budget that will satisfy your caffeine kick!
Jump to Products
---
Bodum Chambord French Press
Bodum's Chambord is essentially the grandfather of the French press. The concept of the French press we use today was created by a man named Faliero Bondanini. This French press is the creme de la creme of all French presses. Not only is this it affordable, it's also attractive. The container is made out of heat-resistant borosilicate glass, which means you won't have to worry about shattering your beaker anytime soon. Reasonably priced and reliable, this French press can make up to eight cups at once. Perfect for brunch and after dinner, this French press will come in handy for all your drink needs.
Frieling French Press
This stainless steel Frieling French Press holds up to four cups of coffee at once. This French press is on the high-end of French presses because of its size and its cool-touch handle and grip. Even though it is slightly larger than most French presses, it won't take up too much room in your kitchen or dining room space. With its double wall insulation, you can brew your coffee in the early morning and it will still be warm (and tasty) by early afternoon. You will appreciate the brushed stainless steel finish on this French press, too. It makes for easy cleanup with just water and it's dishwasher-safe.
Heart Shaped French Press
If you want to add a touch of dainty flair to your French press at an affordable price, then you will fall in love with this Heart Shaped French press from Paris Hilton. It's a beautiful, blush pink that's offset by gold trimmings and a sturdy pink handle. It also comes with a gold-toned measuring cup. This French press also has temperature-safe glass that fits perfectly into the eye-catching heart-shaped steel frame. You can set this French press on your home office table or on your outside patio for endless tea and coffee drinks. Keep the French press for yourself or gift it to someone you love; everyone wins here!
Le Creuset Caribbean French Press
Whether you are a fan of Le Creuset already or are new to the legendary brand known for its fine kitchenwares, you will want to invest in one of these colorful French presses. The Le Creuset French press comes in eleven striking hues ranging from Matte White to Deep Teal with everything in-between. Ideally, these French presses are made for those who want more color options than the typical gold or silver French presses on the market. Additionally, because these French presses are made from quality stoneware, you can freeze these, as well. If you are a tea drinker, this is a great option because you can make authentic Southern tea without guilt.
Espro Press
Here's another budget-friendly French press. The Espro Press is made for those who want their cup of java quick, fast, and in a hurry! Unlike other French presses, this Espro Press has a double micro-filter to ensure those coffee grinds don't slip in your cup of joe. This French press also has a sophisticated extraction that will prevent your coffee from tasting bitter over time. While this French press may not be as big as the others ( you can always go bigger because the Espro Press has a few size options), you'll be at ease knowing that your brews taste fresh after every use.
Our editors love finding you the best products and offers! If you purchase something by clicking on one of the affiliate links on our website, we may earn a commission at no extra cost to you.
---
---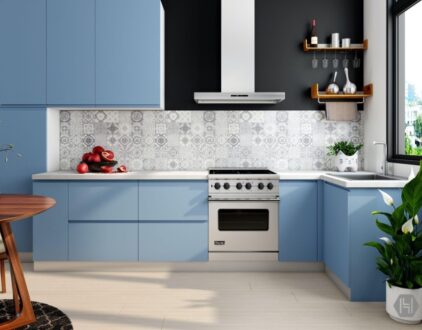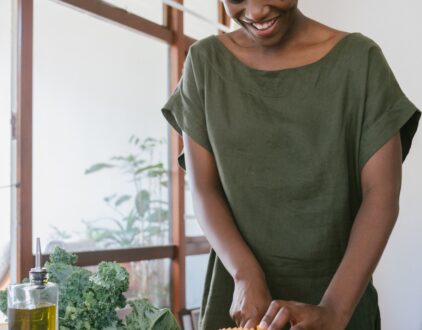 ---
Spaces
Whether it's luxury or ease, every area of your home should be as fabulous and unique as you.
FOLLOW ALONG ON INSTAGRAM
Find us on social for more home inspiration where culture, personal style, and sophisticated shopping intersect to help you create a home where you love to live.