Banana Republic has been making a comeback for the past few years and shows no signs of slowing down. The store that may have been a staple workwear store in the mall growing up is transforming into a retailer with high-quality, chic pieces that are timeless. Banana Republic pieces give the "old money" aesthetic without breaking the bank. Now, the San Francisco retailer is stepping into a new realm: home decor.
Banana Republic's BR Home Collection includes bedding, rugs and artwork inspired by travel and the outdoors. The pieces are crafted with luxury fabrics like European linen, cashmere and organic cotton and made by artisans. The three themes in the collection are classic chic, origins and textured modern.
View this post on Instagram
"Our expanded Home collection is central to our vision to be the premier lifestyle brand that positions BR as an experiential and cultural cornerstone in our customers' lives," said the brand's President and CEO Sandra Stangl. "Banana Republic is a destination for discovery, adventure, and imagination."
The new home collection encourages shoppers to make their homes a sanctuary by designing with comfort and style in mind.
"We know our customers care deeply about great style, design, and quality in all aspects of their lives, and we are excited for BR Home to be a central part of their personal lifestyle,"said Aaron Rose, the Head of Commerce & Experience for Banana Republic.
View this post on Instagram
You can shop some of Home and Texture's favorite Banana Republic finds below.
Jump to Products
---
5 Items We Love From The Banana Republic Home Collection
Hand-Carded Merino Throw Blanket
Throw blankets are necessary no matter the season. These hand-carded Merino throw blankets are luxe, warm and beautiful. Made from a mix of undyed Merino wool, the fibers in this throw blanket are carded, spun and woven by hand. The long fringed ends add style to this minimalist throw. The beautiful thing about this piece is that no two are the same. Hand-carding wool is a unique process where fibers are combed out before being spun in yarn. The carding results in a luxurious blanket highlights the natural beauty of the Merino wool and the craftsmanship of the throw's maker. Banana Republic's hand-carded Merino wool throw blanket was handmade in India.
European Linen Pillow
There's nothing like resting your head on a comfortable pillow at the end of a long day. Your pillow should be excellent quality, especially because we spend half of our lives sleeping. Why deny yourself indulgence when you can experience it every day at night? This pillow is made with heavyweight linen that is breathable for your skin and will give your bed an elevated look. The linen has been garment-dyed to give the pillow a rich color that goes well with bohemian, contemporary and minimalist design styles. Linen is a great fabric choice for bedding because it's antibacterial and warm in the winter and cool in the summer. It gives your skin a massaging effect with its tiny breaks, and it's environmentally friendly.
Ouzoud Moroccan Berber Rug
Banana Republic traveled the world looking for the perfect pieces, so you don't have to. Moroccan Berber rugs are a huge part of Moroccan art and design. This Ouzoud rug was hand-knotted in the Atlas Mountains of Morocco by artisans. The makers used the finest wool to create this stunning rug that works perfectly in contemporary, bohemian and eclectic-designed homes. Each rug in the Atlas Moroccan Berber Collection is signed with a BR logo embroidery on the back of the rug. To preserve the life of your rug, rotate it periodically to ensure even wear. Vacuum the rug regularly in the first few months of having it in your home.
Elephant In Sheep's Clothing Art
Banana Republic's home collection includes artwork, including this beautiful piece by artist and wildlife photographer Marina Cano. "Through irresistible aesthetics and captivating encounters with emotion, I hope to awaken and encourage the viewer to protect the fragile world around us," Cano said in an artist statement. "If my photos are beautiful, it is because nature is, and I want to inspire you to continue to preserve it for generations to come." This piece is printed in museum-quality, acid-free, 100 percent cotton rag paper. It arrives ready-to-hang and includes a two-piece Z-bar mount. There are also instructions for how to hang it. White glove delivery is included and can be scheduled through email.
Heritage Ticking Stripe Duvet Cover
You can never have too many duvet covers. They're an easy way to give your room a new aesthetic. This ticking stripe duvet cover has a classic look and is made with high-quality American-grown cotton. It's great for all seasons as well. Woven by experts at Red Land Cotton, a company preserving artisan textile traditions passed down for generations, this duvet can become an heirloom for your family's future generations. The cover is 100 percent proudly made in the United States with Alabama-grown cotton. You can add it to a minimalist room for a pop of pattern or to an eclectic room and add items with color, patterns and texture.
Our editors love finding you the best products and offers! If you purchase something by clicking on one of the affiliate links on our website, we may earn a commission at no extra cost to you.
---
---
homeownership
Home is a safe place where relationships flourish and the cornerstone of neighborhoods. We believe it's the setting that surrounds your phenomenal story.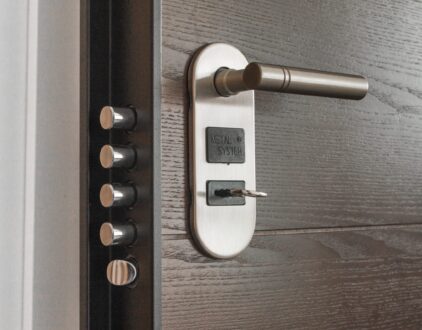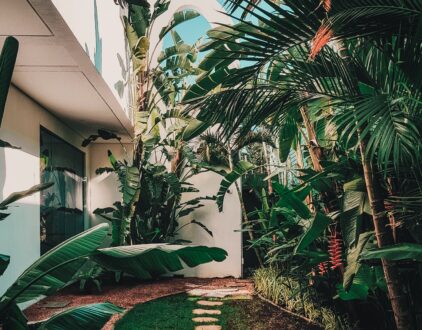 FOLLOW ALONG ON INSTAGRAM
Find us on social for more home inspiration where culture, personal style, and sophisticated shopping intersect to help you create a home where you love to live.