Chairs are more than functional pieces of furniture intended for sitting. They are representations of the aesthetics, vibe, and technological advancements of their time. Chair designs have influenced the design world and shaped modern design sensibilities. These are chair designs that are not only comfortable but have shaped what homeowners deem stylish.
Here are some of the iconic chair designs throughout history that have made an impact on modern design.
The Eames Lounge Chair and Ottoman (1950s)
Introduced in 1956, this chair is the epitome of mid-century modern design. It's a coveted style among millennial homeowners, and with good reason. Charles and Ray Eames designed this chair to be crafted with molded plywood and luxurious leather. At the time of its release, it was completely different from the formal, upright chairs of the time. The Eames Lounge Chair and Ottoman have solidified themselves as timeless pieces.
The Barcelona Chair (1920s)
This chair was originally designed for the German Pavilion at the International Exposition, which was hosted in Barcelona, hence its name. Initially, this chair was designed to be bolted together. However, in 1950, the chair was redesigned using stainless steel. The redesign gave it a smoother appearance. Pigskin was used in the original design and was replaced with leather during the redesign. Today, this chair is a staple for minimalist design style lovers.
The Egg Chair (1950s)
Designed by Arne Jacobsen, this chair is a pinnacle of Scandinavian design. The chair curves to embrace the human body. It is beloved for its comfort and privacy. You'll most likely find this style of chair in public spaces as it offers a retreat from the everyday busyness of life.
The Wassily Chair (1920s)
Also referred to as the Model B3 chair, this chair is the brainchild of Marcel Breuer. The chair was named after painter Wassily Kandinsky, who was an admirer of the design. This design features a tubular steel frame and leather straps. It was the first introduction of industrial materials into domestic settings, shifting the furniture design world.
The Panton Chair (1960s)
This design is the first molded plastic chair in the world that is made from a single piece. It was designed by Verner Panton and has a S-shaped design. It is an iconic chair representative of 1960s pop color. The chair, which comes in vibrant colors, was a symbol of technological innovation at that time.
---
---
Decorate
Access design inspiration that infuses personality and culture into your spaces.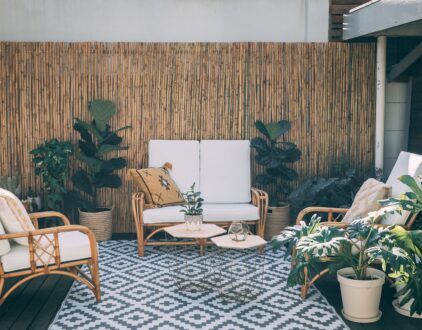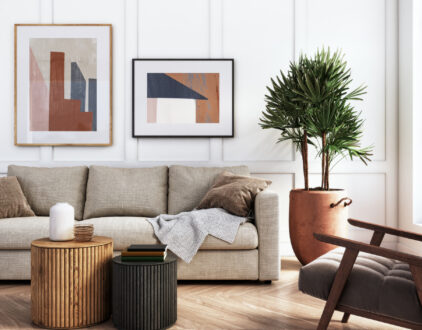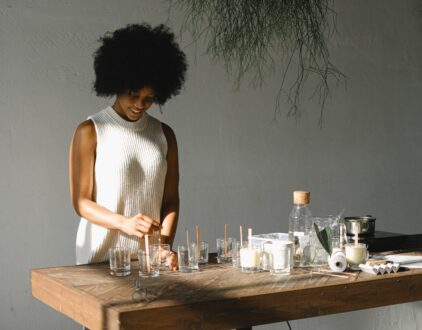 ---
Spaces
Whether it's luxury or ease, every area of your home should be as fabulous and unique as you.
FOLLOW ALONG ON INSTAGRAM
Find us on social for more home inspiration where culture, personal style, and sophisticated shopping intersect to help you create a home where you love to live.