For the most part, home decor trends come and go. The influence of pop culture plays a heavy role in how trends change throughout the years. For example, celebrities play a role in setting trends for interior design, as many people try to copy their aesthetic.
Design innovation is another factor that contributes to the coming and going of trends in the home design and decor space. As technology becomes more and more advanced, so does the way we design our homes. Perhaps you incorporate smart technology into your home decor for added convenience. Or maybe you want to try out a new and improved appliance that recently launched. Either way, as time progresses, so does the quality of our designs and decor.
Timeless Home Decor Trends that Never Go Out of Style
Like most fads, home decor trends are here one minute and out the next. But there are quite a few home decor trends that have passed the test of time and have proven to be here to stay. If you want to learn how to stay on trend no matter the season, here are six timeless home decor trends that never go out of style:
Minimalism
The mantra "less is more" continues to reign supreme when it comes to interior design. Think clean lines, uncluttered spaces, and limited furniture.
Neutral Color Palettes
Using neutral colors — i.e. white, beige, gray, and brown — is great for versatility because they can match and complement any home decor trend or style.
Natural Materials
Adding natural materials to your decor such as wood, stone, and leather can create warmth and texture, which is perfect for achieving that timeless appeal.
Classic Furniture Pieces
The Eames Lounge Chair, Chesterfield sofa, and mid-century modern furniture pieces are classics that seamlessly blend with varying decor styles.
Symmetry and Balance
A big part of interior design is creating symmetry and balance. This concept continues to prevail in modern times as it evokes a feeling of harmony and order.
Quality Craftsmanship
Investing in furniture and decor that are of high quality with premium craftsmanship can ensure that your decor is not only beautiful but stands the test of time.
---
---
Decorate
Access design inspiration that infuses personality and culture into your spaces.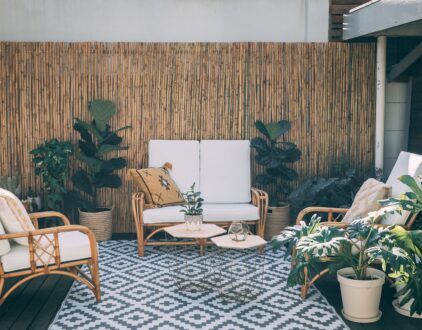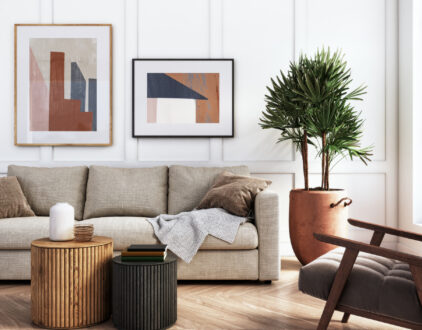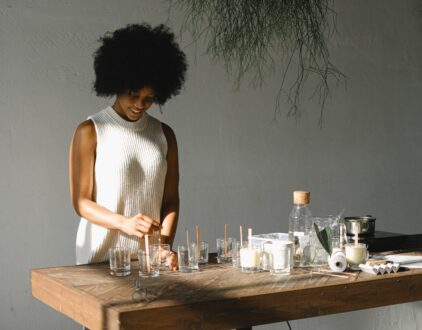 ---
Spaces
Whether it's luxury or ease, every area of your home should be as fabulous and unique as you.
FOLLOW ALONG ON INSTAGRAM
Find us on social for more home inspiration where culture, personal style, and sophisticated shopping intersect to help you create a home where you love to live.