Having a glass of wine (or two) at the end of a long day is the perfect way to indulge in self-care. In fact, drinking a glass of quality wine can provide a number of health benefits. And if you like to indulge in your favorite vino from time to time, why not consider creating a private wine cellar at home?
No matter how you decide to indulge, having your own private wine cellar makes it more convenient to always have a bottle ready when you need it. From Cabernet Sauvignon to Chardonnay, your private wine cellar can help you find the perfect accompaniment for every occasion.
Tips for Designing a Private Home Wine Cellar
Not only is having a private wine cellar a useful storage space for your wine, but it also provides an optimal environment for your collection to mature. That way, you and your loved ones can enjoy a crisp and delicious glass whenever you need it. Here are eight factors to consider when designing a private wine cellar:
Temperature and Humidity Control
To ensure quality wine, set the temperature of your wine cellar at 55-57 degrees Fahrenheit. Consider your humidity levels as well, which should range from 60 to 70%.
Insulation and Sealing
To maintain an optimal climate, keep the space properly insulated and sealed. Having a cooler environment not only helps prevent mold and mildew from accumulating but also reduces your energy costs as well.
Racks and Shelves
Next, consider how you want to store your wine. Always shop for strong and durable storage options such as wooden racks or metal shelves to organize your bottles with ease.
LED Lighting
Consider using dimmable LED lighting to not only lower the temperature of your cellar but create an attractive ambiance.
Ventilation
Make sure your cellar is properly ventilated so you can reduce the risk of stale or offensive odors, creating the perfect environment for fresh, clean air to circulate.
Security Measures
Many wine cellars contain bottles worth hundreds of thousands of dollars. To secure your collection, consider installing a quality security system for protection.
Glass Doors and Display
Adding glass doors to your cellar is a stylish way to protect your wine from excessive exposure to light.
Wine Cellar Management Software
To make the process more convenient, enlist help from wine cellar management software to organize your space, keep track of inventory, and receive insights about your collection.
---
---
Spaces
Whether it's luxury or ease, every area of your home should be as fabulous and unique as you.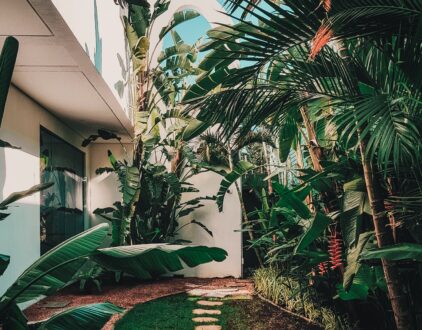 ---
Spaces
Whether it's luxury or ease, every area of your home should be as fabulous and unique as you.
FOLLOW ALONG ON INSTAGRAM
Find us on social for more home inspiration where culture, personal style, and sophisticated shopping intersect to help you create a home where you love to live.