Finding a way to use extra wall space to elevate your home can be exhausting. Due to the overwhelming amount of home renovation ideas, it's hard to really figure out how you want to transform your extra wall space. This is why you should consider building a mirror wall. It's a great DIY project that will give your home a new elegant and sophisticated feel.
Why You Need a Mirror Wall
With a mirror wall, your home is sure to upgrade in several ways. A well-placed mirror project will create the illusion of space and give the appearance of a bigger room. It can also open up your room to natural lighting with reflections. Whether the mirrors are big, small, funky, framed, or frameless, you can guarantee they'll be an attention grabber. Mirrors are great accent pieces and accessories in your home and are an easy way to make a statement. Also, you can never check yourself out too many times, so why not do so with a mirror wall?
Things To Consider
The area to build a mirror wall isn't limited. Think about your dining room, entryway, or living room for starters.
It's crucial to know the size and exact measurements of your wall. This will help determine how many mirrors you need to buy to fill up the space. Think about spacing when you're measuring your wall. If you don't want your mirrors touching and want space in between them, include that in your measurements for proper mirror sizes, too. Mirror walls can come in different shapes and sizes. You can select small square mirrors or go for the long floor-sized mirrors if you have a larger wall space. Both are great options for this project, but it all depends on the look and feel you desire.
Building Your New Mirror Wall
Once you've collected the materials listed below, chosen a space, and measured your wall, install your mirrors.
Lay out your mirrors along the floor and begin placing double-sided Gorilla Tape in each corner on the back of the picture frames. Use the tape to bond both surfaces of the frame and the wall and press down to hold for a few seconds. Repeat the step until the wall is evenly covered and leveled. It may help to start from the bottom up when installing the mirror tiles, one row at a time. Use a leveler tool to ensure the tiles are precise and accurately leveled. Depending on the area you chose, once finished, rearrange and add some decor and really make the area pop.
Here are the materials to help you get started:
Murrey Home 12″ Frameless Mirror Tiles
One of the main objects you'll need to complete this project is mirror tiles. The Murrey Home 12" frameless mirror tiles come in a set of 12 and are versatile. The common worry with mirror tiles is the sharp edges, but this product is designed with softer edges, reassuring safety and convenience.  You can choose from three different sizes: 8 inches, 10 inches, and 12 inches depending on your wall size and personal preference. These mirror tiles are perfect for opening up your space and making it appear larger.
eletecpro 12×12 Classic Gallery Wall Picture Frames
If you're looking to add depth and boldness to complete your mirror wall, add these picture frames from the electecpro brand. These high quality stylish frames are lightweight, eco-friendly, and durable with engineered wood. They feature a durable plastic, called Plexiglass, that has better light transmission and luster and displays a beautiful photo. It also prevents dust or scratches. In the set, you will find nine pieces of 12x12 picture frames, nine pieces of 8x8 photo mats, nine pieces of non-trace hooks, and two pieces of black paddles.
Gorilla Heavy Duty Double Sided Mounting Tape
You can expect good things with this Gorilla Double Sided Wall Tape. It can be used for hanging heavy or light objects up to 60 pounds on any surface, including plastic, metal, wood, glass, and more with its industrial strength and double sided adhesive. This pack also includes two rolls of tape. The tape comes in three colors—black, white, and grey—and provides a quick and easy solution to mount and repair. It's perfect for any DIY project.
WORKPRO Torpedo 3-Piece Spirit Level Set
When putting up your mirrors, you want them to be straight and level, so it's only right you invest in WORKPRO's Torpedo 3-piece level set. This set includes a 9-inch pro-cast torpedo level, 16-inch box beam spirit level, and 24-inch box beam spirit level. The highly ranked tool is labeled as Amazon's Choice, and it's easy to read with high visibility green bubbles. This makes for the perfect tool to provide precise positioning for your mirrors.
Our editors love finding you the best products and offers! If you purchase something by clicking on one of the affiliate links on our website, we may earn a commission at no extra cost to you.
---
---
---
Spaces
Whether it's luxury or ease, every area of your home should be as fabulous and unique as you.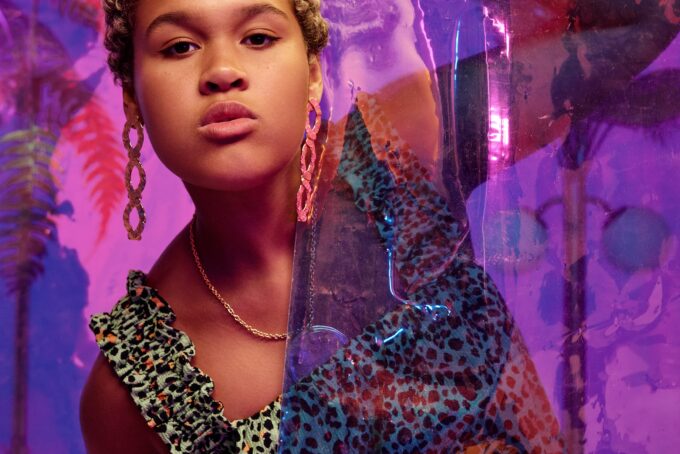 FOLLOW ALONG ON INSTAGRAM
Find us on social for more home inspiration where culture, personal style, and sophisticated shopping intersect to help you create a home where you love to live.