As the calendar pages flip toward the end of summer, the scorching temperatures seem to have a different plan. The last few weeks of the season are traditionally known as the hottest of the season, where all we're trying to do is stay as cool as possible. During this intense heatwave, staying cool is about more than comfort — it's a necessity for health and well-being.
While many find retreat at air-conditioned malls or neighborhood pools, others find sweet solace in the cool confines of their abodes.
As we brace ourselves for the sweltering last few weeks of the season, it's important to be equipped with the right strategies for keeping cool in our homes. Fortunately, we've gathered insights from Thumbtack home expert and a general contractor of 15 years, David Steckel. Steckel's tips ensure that getting relief from the heat is just a breeze away.
1. Apply Heat-Control Film to Your Windows
By using reflective window film, you can reduce heat, block UV rays by up to 95-99% and minimize solar heat gain. Steckel advises focusing on east-and west-facing windows. Decorative options like frosted stained glass films are great for offering privacy with a view.
2. Have Your Windows Open Automatically at Night
Steckel reveals that one of the simplest ways to cool a room is to let the night air in. Open your windows at night once the sun sets to let in the crisp and breezy night air. This is great for regulating the temperature in your home and keeping your furniture and hardwood cool.
3. Get a Cooling Mattress Topper
Avoid the heat by purchasing a mattress topper. Look for mattress toppers made with breathable materials such as latex, gel infusions, and ventilated foam. Mattress toppers are excellent for providing a breezy sleep environment, reducing the need for excessive air conditioning and high utility bills.
4. Consider a Dehumidifier
According to Steckel, one of the best ways to cool your room is to reduce its humidity. If you live in a humid climate, purchase a dehumidifier. Air conditioners cool things down, while dehumidifiers reduce moisture levels in your home and alleviate a "sticky" feeling. Dehumidifiers ensure that your room can feel more comfortable, even if it's the same temperature.
5. Insulate Your Home — Properly
Insulating your home properly keeps your home cool and comfortable during the summer, especially when there's a heatwave. Steckel reveals that according to Purdue University Extension, "addressing insulation in floors, walls, ceiling, and windows can save energy (up to 31% from those areas)." Steckel also advises to consider using insulated curtains or honeycomb blinds (cellular shades) to block the sun from heating up your home and provide additional insulation.
---
---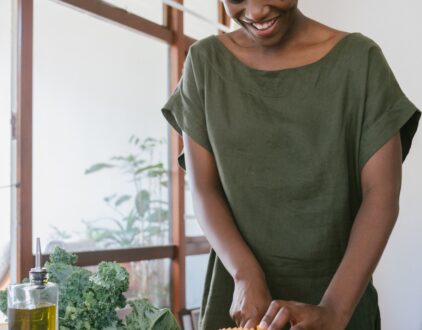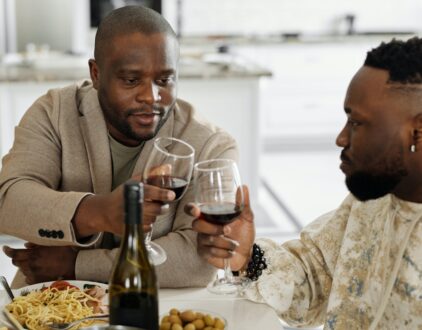 ---
Spaces
Whether it's luxury or ease, every area of your home should be as fabulous and unique as you.
FOLLOW ALONG ON INSTAGRAM
Find us on social for more home inspiration where culture, personal style, and sophisticated shopping intersect to help you create a home where you love to live.