Vacation home investment can leave you with a world of questions: Will owning a vacation home affect my taxes? What are the ongoing costs associated with owning a vacation home? Such questions are pretty common among homeowners considering the idea. And for good reason — investing your hard-earned money into something can be a scary thought.
Why Invest in a Vacation Home?
There are many reasons why investing in a vacation home can be beneficial, however. For example, when you purchase a vacation home, you are making an investment in your future and your family's future. With the right financial planning, this asset can be leveraged to generate rental income or even increase in value over time.
Plus, owning a vacation home allows families to have a place to escape from the hustle and bustle of every day life, relax and spend quality time together. It also gives you an excuse to explore the surrounding area and make new memories with your loved ones.
By investing in a vacation home, you can enjoy the freedom of being a homeowner without having to commit to living in one place all year round. This is especially attractive to people who wish to relocate or enjoy traveling because it allows them to take advantage of seasonal changes in the area and enjoy a variety of experiences.
Key Considerations Before Investing in a Vacation Home
Fortunately, there are a number of important factors you can consider before investing in a new property. This can help you determine if investing is right for you. If you want to learn what to know before taking the plunge, here are six key considerations to help:
Remember Your Goals
When shopping for a new property, it can be easy to get caught up in the fun of it all. But it is important to revisit your goals for the home. Do you plan to stay in your vacation home for several months at a time, or just during holidays? Are you hoping to create an income from the property, or just use it for leisure? Remember to keep your goals for your vacation home at the forefront of your mind in order to proceed with making arrangements that are beneficial to you, rather than a waste of time and money.
Ongoing Costs
Before investing in a vacation home, consider just how much it might cost you. By investing in another property, you are on the hook for two mortgages, plus property taxes and insurance associated with owning a home. And if you plan to rent out your vacation home, there are additional costs of repairs to cover in order to ensure that the property is safe and that everything is in working order for your guests.
Emergencies
If you purchase a home in an area prone to hurricanes, such as the Gulf Coast, consider that you may need additional insurance costs. You should also think about buying emergency supplies, such as a generator, or investing in hurricane-proof windows and shutters.
To further cover your bases, research professional services in the area for common household needs such as HVAC, pest control, or plumbing. This way, you can have a trusted professional to call in case of an emergency.
Location, Location, Location
Before investing your money, consider the location of the property. For example, if you plan on vacationing frequently it is important to make sure your vacation home is conveniently located. Whether you own a vacation home next to the beach or on top of a mountain, ensure that you are in close proximity to necessary services including a hospital, grocery store, fire department, and police station. And if you are trying to maximize rental income, it may be beneficial to purchase a property in an area with popular tourist destinations.
Abide by the Rules
If you plan to rent your vacation home to guests, remember to research the rules for renters. Not every area operates in the same way when it comes to renting properties. For example, you may need to make sure that the property meets certain safety requirements. You should also be aware of any local laws for rental periods to ensure that you remain within compliance.
Cover Your Bases
Before investing, request a home inspection to ensure that existing problems are recorded and addressed. Speak with a real estate agent to get an understanding of the local market, review comparable sales in the area, and understand the current economic landscape. This can help save you time and money in the long run because you can identify potential issues before making the commitment because when it comes to investing, preparation and research are key.
---
---
homeownership
Home is a safe place where relationships flourish and the cornerstone of neighborhoods. We believe it's the setting that surrounds your phenomenal story.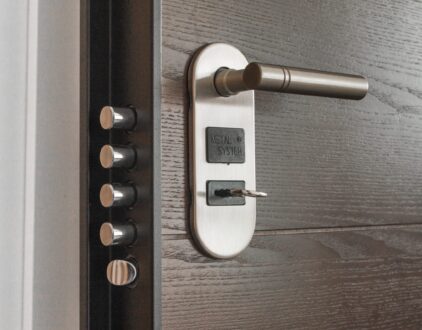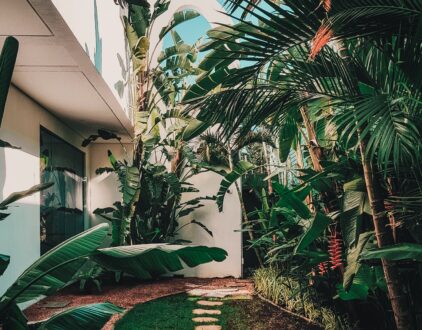 ---
Spaces
Whether it's luxury or ease, every area of your home should be as fabulous and unique as you.
FOLLOW ALONG ON INSTAGRAM
Find us on social for more home inspiration where culture, personal style, and sophisticated shopping intersect to help you create a home where you love to live.