If you're in the market for a home, budget, location and size are just a few of the things you should consider. Another thing to add to your list? Climate change.
Buying a home is an investment, and it's important to understand the climate trajectory that your potential–or current—home will face.
Rob Moore, a senior policy analyst that covers climate change at the Natural Resources Defense Council, offered some thoughts for homeowners to Real Simple magazine.
"Ask yourself how long are you planning to be there, and what may happen in that time frame," said Moore. "If I owned a home in Miami Beach, I'm not sure I'm going to count on being there for 50 years—it could be underwater in that time frame. What investments do I really want to make in a house that I'm not sure is going to be on dry land in 50 years?"
Here Are Tips To Make Your Home More Climate-Safe
View this post on Instagram
Use More Eco-Friendly Appliances
This is a tip everyone can start immediately. Try using appliances that save energy and will leave less carbon footprint. The market has plenty of energy-saving light bulbs, refrigerators, and other necessary machines your home needs. As the summers get hotter, more and more people will be dependent on the energy grid, which can cause a blackout when overpowered.
Learn To Landscape Smartly
You'd be surprised how much of a difference a few bushes and shrubs can make when it comes to scorching heat or floods. Also, consider planting flowers and greenery that are native to your home location. By doing so, you will boast your local ecosystem in a more positive way.
Invest in an Alternative Energy Source as a Backup
As a homeowner, one of the first things you should invest in is a backup generator or solar energy. Having a backup generator is typically what homeowners have when the lights go off in their homes for long spells. Installing solar energy in your home comes with a tax credit, so you should take advantage of that while you can.
Be Mindful of Your Water Usage
Oftentimes, we as humans take things like water for granted. If you are looking at homes on the West Coast or even parts of the Southwest, you may want to look for ways you can either conserve or preserve water. "One of the big climate risks is water scarcity and drought. Choosing highly efficient appliances can reduce your household's water use. That should be near the top of the list," Moore said.
Insulate Your Home
Not only will you save money, but your home will be much warmer (and cooler in the summer months) if you ensure heat and cool air don't escape through your windows.
---
---
homeownership
Home is a safe place where relationships flourish and the cornerstone of neighborhoods. We believe it's the setting that surrounds your phenomenal story.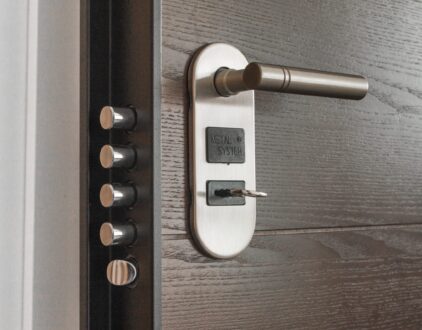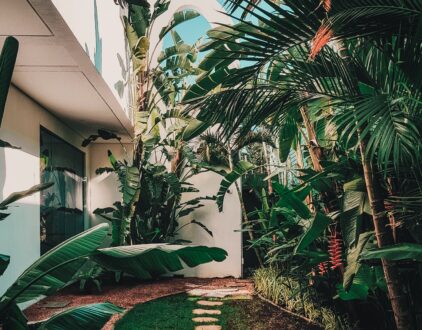 ---
Spaces
Whether it's luxury or ease, every area of your home should be as fabulous and unique as you.
FOLLOW ALONG ON INSTAGRAM
Find us on social for more home inspiration where culture, personal style, and sophisticated shopping intersect to help you create a home where you love to live.