As the seasons change, so do the textures that grace our homes. From the modern embrace of textured boucle to the sophisticated charm of smooth velvet, being intentional about the fabrics in your home creates a luxurious atmosphere. Better yet, most expert designers suggest mixing and matching textures for a stylish presentation. Whether selecting a couch, area rug, or something as simple as a throw blanket, you'll want to know which fabrics feel good against your skin and look good together. Read on for our complete guide to fabrics in your home, and never spend your money on an itchy accent chair again.
Boucle: The Statement Maker
Boucle debuted in interior design in the 1940s. Occasionally tapering off in popularity, this fabric's making waves again in every contemporary furniture design studio. With its iconic looped or curled appearance, the rugged fabric's appeal lies in its unique visual and physical aspects, satisfying both the eye and the touch. Cozy boucle home furnishings offer a soft embrace. From bar stools to comforters and rugs, its versatility knows no bounds, making it an essential addition to any interior designer's playbook.
Silk: Timeless and Luxurious
Silk, the epitome of elegance, continues to reign supreme as a signifier of refined taste. With its luxurious sheen and smooth texture, this timeless fabric exudes sophistication. Always in vogue, silk infuses any home with a touch of luxury that defies trends. While delicate, it demands proper care, requiring gentle hand-washing or professional dry cleaning to preserve its natural luster and longevity.
Cotton: A Classic for Everyday Comfort
As classic as it gets, cotton remains the standard. Its breathability and easy care are a few reasons it's a staple for bedding. Additionally, cotton's properties make it an ideal choice for curtains and towels. From Egyptian to Chenille, this fabric infuses a sense of crisp comfort and reliability with soft, attainable luxury.
Velvet: A Touch of Fun and Glamour
Step into the world of velvet, where luxury and comfort meet to create a playful, fashionable decor. With its plush texture and lustrous appearance, velvet commands attention, radiating richness and comfort. Couches, beds, desk chairs, and all, velvet invites you to relax and sink into its threads.
Wool: A Warm Embrace
With the chill of winter on the horizon, wool stands as a warm, cuddly companion. Sourced from sheep, this fabric's ability to regulate body temperature makes it an essential choice for bracing the cold in style. While sometimes itchy, wool's heavy threads surround you in a cozy embrace, making it best for blankets and pillows.
Leather: Suave and Polished
Leather's glossy smoothness evokes a sense of indulgence that's hard to resist. This fabric alludes to resilience, character, and an edgy yet sensual personal style. The experience of running fingers over its surface echoes its timeless charm. With proper care, leather only improves with age, so it's undoubtedly an irreplaceable pick for those who appreciate the finer things in life.
Linen: Effortless Elegance in Every Thread
Summery and lightweight linen home textiles invite relaxation, reminding us of a vacation getaway. Its relaxed aesthetic is both fashionable and functional, with natural wrinkles that give it a unique appeal. Linen's your choice when you want curtains in your living room that still allow the sunlight to peak through. Its gentle, delicate nature offers the home a charming, delightful ambiance that reveals the power of simplicity.
From the comforting warmth of wool to the luxurious allure of silk, there's a fabric for every mood, every season, and every style statement. When designing your home, let texture guide your senses, inspire your creativity, and elevate your interiors.
---
---
Decorate
Access design inspiration that infuses personality and culture into your spaces.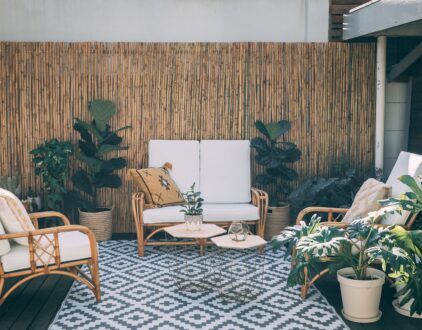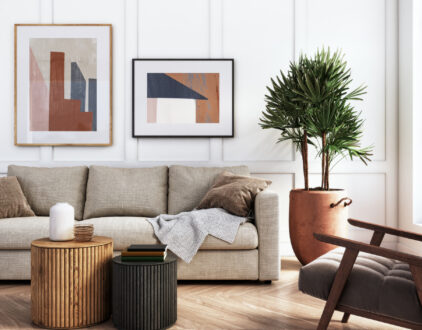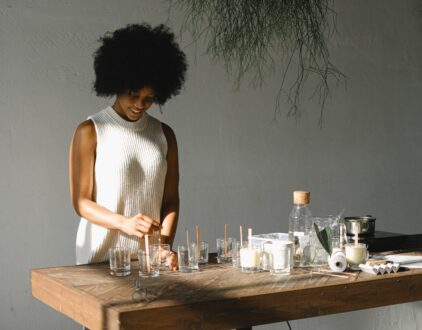 ---
Spaces
Whether it's luxury or ease, every area of your home should be as fabulous and unique as you.
FOLLOW ALONG ON INSTAGRAM
Find us on social for more home inspiration where culture, personal style, and sophisticated shopping intersect to help you create a home where you love to live.