Thanksgiving is a time of year that's traditionally associated with family gatherings, turkey feasts, and expressions of gratitude. But in recent years, a new tradition has emerged – Friendsgiving! This unique celebration allows you to gather your closest friends and create lasting memories while giving thanks for the cherished friendships in your life. Time to create some new traditions, and to do that, here are some ideas for hosting a memorable Friendsgiving!
1. Potluck Palooza
Friendsgiving is all about coming together, so why not make the meal a collaborative effort? Consider hosting a potluck-style feast where each guest contributes a dish. Assign different categories, such as appetizers, mains, sides, and desserts, to make sure you have a diverse spread of culinary delights. This approach not only reduces the workload for the host but also adds an element of surprise as you discover the unique dishes your friends bring to the table. From traditional roast turkey and stuffing to exotic international dishes, a potluck Friendsgiving promises a delicious and memorable meal.
2. Foodie Challenge
Take your Friendsgiving culinary experience up a notch by turning it into a friendly food competition. Invite your friends to prepare a unique dish that showcases their culinary talents. The twist? Everyone gets to sample and vote on their favorite creations. Consider awarding prizes for different categories, such as "Most Creative Dish," "Spiciest Delight," or "Best Dessert Masterpiece." This adds a playful and mini-competitive spirit to your Friendsgiving gathering.
3. Thanksgiving Trivia
Bookworms, this one's for you. Inject some intellectual fun into your Friendsgiving celebration with a Thanksgiving trivia game. Compile a list of questions that cover the holiday's history, traditions, and even pop culture references related to Thanksgiving. Challenge your friends' knowledge and see who emerges as the "Thanksgiving trivia Guru." You can even give prizes to make it even more engaging, like small personalized gifts such as candles or Amazon or Starbucks gift cards.
4. Friendsgiving Bingo
Add an interactive twist to your Friendsgiving festivities with a game of Friendsgiving Bingo. Create bingo cards filled with Thanksgiving-themed words and phrases. Include common occurrences like someone mentioning their favorite pie, a friend wearing a turkey-themed sweater, or an enthusiastic declaration of gratitude. As the game unfolds, mark off the squares and compete to shout "Bingo!" It's a fantastic way to keep the atmosphere light, engaging, and filled with laughter.
5. Gratitude Graffiti Wall
Expressing gratitude is at the heart of Thanksgiving, and what better way to do it than with a Gratitude Graffiti Wall? Set up a large poster board and provide colorful markers, pens, and stickers. Encourage your friends to jot down what they're thankful for, whether it's their cherished friendships, memorable experiences, or even their favorite Netflix series. They can also decorate the board with doodles, drawings, and heartfelt messages. By the end of the celebration, you'll have a beautiful and heartfelt masterpiece that serves as a tangible reminder of your Friendsgiving gathering.
6. Pumpkin Painting Party
Just because Halloween is over, you can recycle your pumpkin decor and make new creations for fall! For your celebration, host a pumpkin painting session. Set up a designated painting area with paints, brushes, and, of course, pumpkins. Encourage your friends to transform ordinary pumpkins into unique works of art.
7. Karaoke Competition
Transform your living room into a stage and let your friends showcase their vocal talents with a karaoke competition. Prepare a list of Thanksgiving-themed songs, including classics like "Turkey in the Straw" or let everyone select their go-to hits. Encourage your friends to sing their hearts out and entertain the crowd.
8. DIY Photo Booth
Create a DIY photo booth corner that serves as a source of entertainment and a memory-maker. Set up a backdrop with festive decorations, and provide props like turkey hats, feather boas, funny signs, and oversized glasses. Encourage your friends to take goofy photos throughout the evening.
9. "Thankful for Friends" Montage
Showcase your appreciation for your friends with a heartwarming "Thankful for Friends" montage. Ask each friend to share their favorite photos of your group and add captions expressing gratitude and friendship. Compile these images and captions into a heartwarming video or slideshow. Play it during your Friendsgiving celebration to create a sentimental moment and maybe even some laughter.
---
---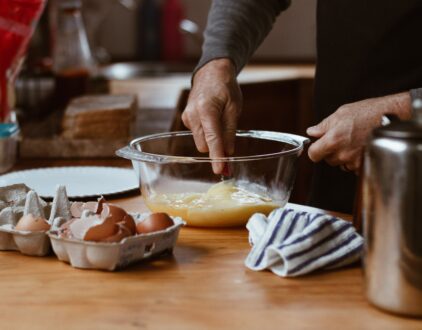 ---
Spaces
Whether it's luxury or ease, every area of your home should be as fabulous and unique as you.
FOLLOW ALONG ON INSTAGRAM
Find us on social for more home inspiration where culture, personal style, and sophisticated shopping intersect to help you create a home where you love to live.