A home should reflect all the residents that live in it. But when it comes to finally moving in with your significant other, figuring out how your new home will look can be stressful. However, home decorating should not be something that creates turmoil in your relationship. In fact, home decorating with your partner can be an adventure because you both get to pick and choose what works and what doesn't.
Jennifer Verruto, founder and CEO of Blythe Interiors, explained to Homes & Gardens that combining interiors that have different styles gives your home a much richer and more interesting appeal. "Thank goodness, blending styles is a wonderful design aesthetic! Homes are most welcoming when they portray all the residents," she said
Tips for Home Decorating With Your Partner
Here are a few ways you and your partner can cohesively decorate your home together without sacrificing your own personal style:
Embrace the Compromise
You both need to embrace and accept that some of your things may not make the final cut in your new home. Gideon Mendelson, founder and creative director of Mendelson Group, also shared some expert advice for couples with Homes & Gardens. "When a couple has different tastes, I don't really see it as a challenge. Sometimes they come to me nervous about their different styles. To me, it's an opportunity to create a very eclectic and unique environment. After all, it's the mix of things that makes a space interesting and personal," he said.
Select a Color Palette You Both Agree On
Once you settle on which colors should be used for each room, decorating can become a lot easier. If all else fails and you can't pick a color, choose neutrals. Colors like warm grays, soft beiges, or calming blues can serve as a foundation that allows you to build upon them with accent colors that reflect your individual tastes.
Lean Into Things You Both Agree On
Whether it's colors, textures, or furniture, whatever you both love, allow that to be the center of the room. Love their couch? Do they love your bed? No matter what it is, start off with the things you both love and streamline your items from there.
Carve Out Your Own Individual Spaces
While it's important to have a cohesive home decor look, you still want to carve out a space just for you as an individual. Whether it's a walk-in closet, a home office, or just a section of a room, it can be important to have a space that celebrates you.
Giving up things you've had for a long time can be hard. But moving into a new home is exciting and a great opportunity to revamp your home decor style. Especially when you are doing it with someone you love.
---
---
Decorate
Access design inspiration that infuses personality and culture into your spaces.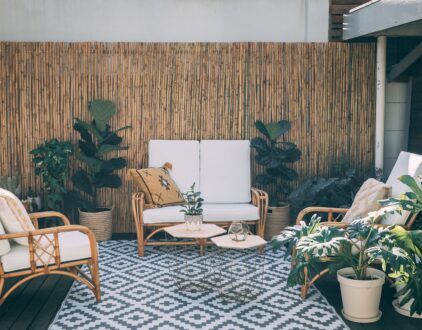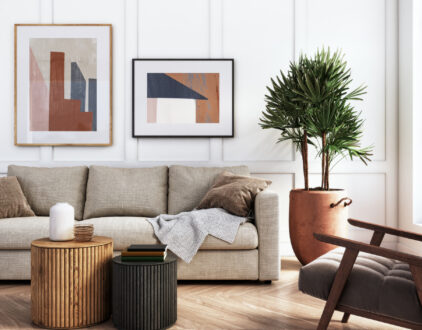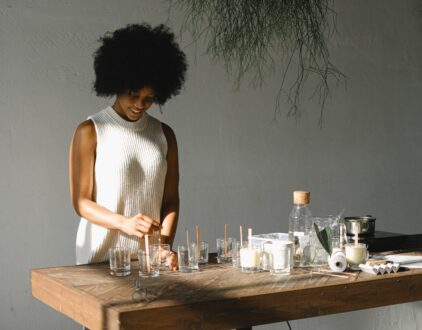 ---
Spaces
Whether it's luxury or ease, every area of your home should be as fabulous and unique as you.
FOLLOW ALONG ON INSTAGRAM
Find us on social for more home inspiration where culture, personal style, and sophisticated shopping intersect to help you create a home where you love to live.