Because no one should be able to tell you you can't be on your own private island or jet set to an exotic private cabin for some quality time with the fam, it's time to take matters into your own hands. Get the margarita mix ready and pause all of the notifications, because you're taking a permanent staycation right in your home. With a little creativity and some thoughtful planning and design, you can enjoy the relaxation, or thrilling excitement, of your own retreat 24/7.
Create a Tranquil Oasis Inside
Start by transforming any room—we suggest the bedroom—into a serene oasis. Choose soft, soothing colors like ocean blues or sandy beiges for your walls and bedding. Add some tropical-themed decor, such as palm leaf prints or seashell accents.
To truly capture the essence of your wanderlust, think about the details. Add sheer curtains that billow in the breeze and create a dreamy, beach-like atmosphere. A few well-placed scented candles with aromas like coconut or lavender can transport you to a faraway spa. The key is to engage all your senses to make your space truly immersive.
Outdoor Retreat
If you have an outdoor space, like a patio or a backyard, even better. Invest in comfortable outdoor furniture and add some cozy cushions. Create a mini herb garden or hang some fairy lights to set a relaxing ambiance. You can even set up a small fire pit for those cozy evening gatherings.
Seating is by far one of the most important features of a staycation. If you have tiny, uncomfortable chairs, replace them with something more carefree, like a hammock or a swinging chair. Create a space that beckons you to spend time outdoors, whether it's for reading a book, sipping a cocktail, or just soaking in the natural surroundings.
Al Fresco Dining
If the weather is forgiving, take your dining experience outdoors. Set up a picnic in your backyard or enjoy a candlelit dinner on your balcony. It might surprise you how much fresh air and a change of scenery can make a meal feel extra special.
While grilling is usually a summer activity, your staycation can throw out all the traditional rules. Grilling your favorite meats and vegetables while enjoying the open air, even with a chill? Delightful. Don't forget to set up some soft background music to elevate the ambiance.
Family Game Tournament
A family game tournament is an excellent way to bond with loved ones intentionally and create lasting memories. Here's how you can make it a memorable experience:
Choose a variety of games.
Select a variety of games to cater to different preferences. Include classic board games like Monopoly, Scrabble, or Chess for some strategic fun. Card games like Uno, Poker, or Go Fish can also add a competitive edge.
If you prefer video games, consider multiplayer options that the whole family can enjoy, like VR or a dance game!
Set a tournament schedule.
Make things official and create a tournament schedule that spans over the weekend, depending on the number of games you have. Assign points for wins and keep track of each family member's score. You can even design a simple trophy or certificate for the overall winner.
Offer family prizes.
Indulge in some competition and offer small prizes for daily winners or winners of specific games. Prizes can range from choosing the next movie to watch, getting a night off from chores, or having a special homemade meal prepared by the losing family members.
Decorate the gaming area.
Transform your gaming area into a lively and fun space. Use colorful decorations, set up snacks and drinks, and create a welcoming atmosphere.
Document those memories.
Capture the moments with photos or videos of the tournament. Of course, your staycation will be talked about, but who knows, it could even evolve into a new tradition.
Cultural Exploration
A cultural exploration staycation allows you to immerse yourself in the arts, history, and diverse traditions from around the world. Make it an enriching experience with these ideas.
Virtual Museum Tours
Did you know many renowned museums offer virtual tours of their collections? Explore the Louvre in Paris, the British Museum in London, or the MET in New York from the comfort of your home.
Theater and Performances
Watch theater performances, ballets, or operas online. Many theaters and performing arts companies provide streaming options. You can even organize a "theater night" where you dress up and enjoy a live-streaming performance together.
Music Exploration
When was the last time you updated your playlist? There's a whole world of sound out there, so dive into some new music genres and cultures. Create themed playlists and learn about the history of music in different regions.
Culinary Adventures
Explore the culinary traditions of different countries by trying out recipes from various cuisines. Each day, prepare a meal inspired by a different culture. Share the cooking experience with family or friends and enjoy a feast of international flavors.
Art and Craft Projects
Get creative by replicating famous artworks or trying your hand at traditional crafts from different cultures. You can paint like Van Gogh, create Japanese origami, or try your hand at clay sculpture.
---
---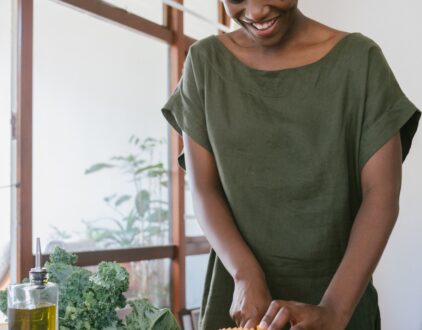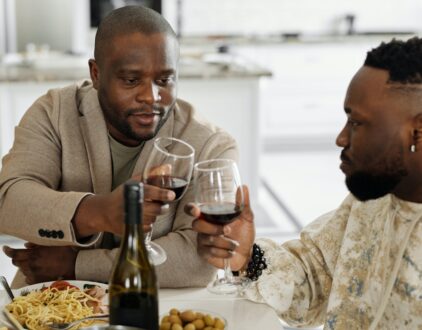 ---
Spaces
Whether it's luxury or ease, every area of your home should be as fabulous and unique as you.
FOLLOW ALONG ON INSTAGRAM
Find us on social for more home inspiration where culture, personal style, and sophisticated shopping intersect to help you create a home where you love to live.