Believe it or not, not all white paints are the same. Choosing the right white paint for each room in your home can be daunting due to the vast array of available options. However, with careful and intentional consideration, you can find the perfect shade of white to enhance the ambiance and aesthetic of each room.
Here's what you should consider when selecting the perfect white shade for each room in your home:
Natural Light
Rooms with tons of natural light are great for handling cooler shades of white, like crisp whites, with blue or gray undertones. On the other hand, rooms with limited natural light look great when painted in white paint with yellow or beige undertones. This adds warmth to the space and prevents it from looking too stark.
Size of Room and Ceiling Height
The size and proportions of a room can impact your choice of white paint. Lighter shades of white work well in smaller rooms as it creates a sense of airiness and spaciousness. Use a warmer white for rooms with high ceilings, as this makes the room feel more intimate.
Existing Aesthetic
Take into account the existing aesthetic, color palette, and furniture in each room. Choose a shade of white that complements and works well with these existing elements. If the room has warm undertones, opt for a warmer white. To achieve a minimalist or modern look, select a cool-toned white that works well with sleek and clean lines.
Sample and Test Outcome
Don't commit to a specific shade of white paint without sampling and testing. Apply paint samples to different walls in the room and spend a week observing how they look in various lighting conditions throughout the day. This is a great way to determine how the paint works with the room's specific characteristics and will help with narrowing down your choices.
Finish and Texture
Consider the finish and texture of the white paint. Matte or eggshell finishes are great for hiding imperfections on walls. Glossier finishes can create a more contemporary and reflective look. Textured whites are a great choice for adding depth and interest to walls in certain rooms. They especially work well with kitchen backsplashes and as a feature wall in living rooms.
Professional Opinion
If you're unsure about which shade of white paint to choose, consult with a color specialist or an interior designer. They can provide you with valuable insights and help you navigate the array of options to find the perfect shade of white to complete your room.
---
---
Decorate
Access design inspiration that infuses personality and culture into your spaces.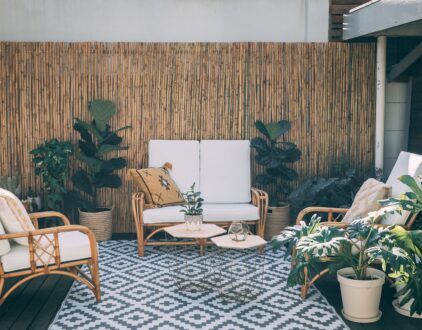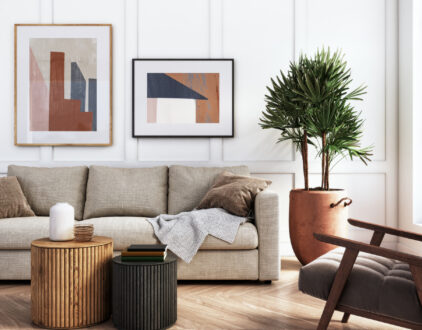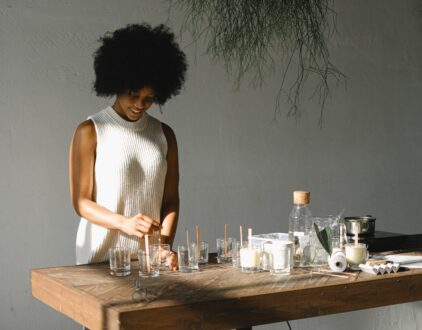 ---
Spaces
Whether it's luxury or ease, every area of your home should be as fabulous and unique as you.
FOLLOW ALONG ON INSTAGRAM
Find us on social for more home inspiration where culture, personal style, and sophisticated shopping intersect to help you create a home where you love to live.