Iconic cookware brand Le Creuset and design powerhouse Sheila Bridges have teamed up to drop a limited-edition collection that's all about celebrating self-expression, confidence, and cultural heritage. The Harlem Toile Collection is a vibrant marriage of Bridges' revered Harlem Toile de Jouy pattern, brought to life in sharp black on Le Creuset's timeless white background.
Bridges has deep connections to Harlem, using her experiences to create spaces that are bold, colorful, and full of stories. With clients like former President Bill Clinton and Vice President Kamala Harris, Bridges mixes classic and contemporary vibes. She draws inspiration from architecture and historical elements to curate an impactful space.
Harlem Toile de Jouy was created as a personalized twist to the traditional French toiles. The design showcases the dynamic scenes of everyday Black life. The pattern quickly gained traction, making its mark on various products and being featured in prestigious museums. Harlem Toile de Jouy symbolizes a pivotal moment in design history.
"I think of toile as the 'little black dress' of pattern. It's classic, it's timeless, it kind of goes with everything," Bridges shares with Le Creuset.
A Breath of Fresh Air
The Le Creuset x Sheila Bridges Harlem Toile Collection is like a breath of fresh air. The collection blends the legendary aesthetic and culinary functionality of Le Creuset with the modern elegance and rich narratives of Harlem Toile. This collection promises to be the centerpiece of conversation and culinary creativity in the kitchen. It adds a new dimension to at-home dining experiences.
This collection features standout pieces like the Harlem Toile de Jouy Signature Round Dutch Oven and distinct mugs that tell the story of Black life like 'Girls Jumping Rope,' 'Ladies in Waiting,' 'Basketball Players,' and 'Arc de Triomphe.'
With their sleek black details on Le Creuset's signature white, the pieces are versatile additions to any Le Creuset collection already in your kitchen.
More than just a marriage of design philosophies, this collection is a harmonious blend of artistic flair, historical richness, and top-notch quality, showcasing the creative genius of both Le Creuset and Sheila Bridges. Every piece is a timeless piece of art. It's the perfect collection to pass down through generations.
---
---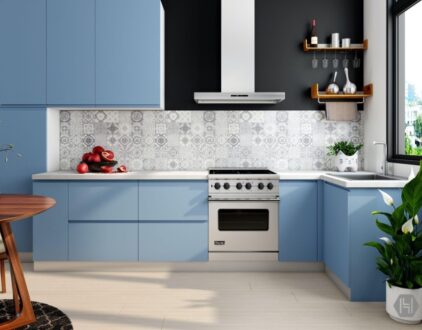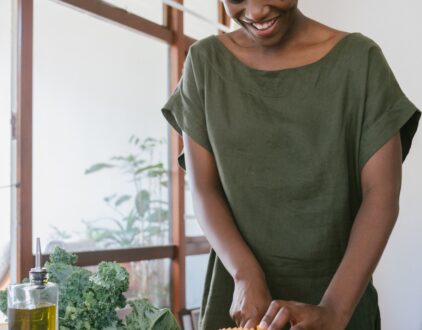 ---
Spaces
Whether it's luxury or ease, every area of your home should be as fabulous and unique as you.
FOLLOW ALONG ON INSTAGRAM
Find us on social for more home inspiration where culture, personal style, and sophisticated shopping intersect to help you create a home where you love to live.