If you haven't heard of East Fork, you're in for a treat. This pottery brand is based out of Asheville, North Carolina, and is known for its gorgeous pottery dishes that elevate your dining experience. They're also adored by fans for re-releasing their plates and mugs every season in new colors. East Fork recently released its Piglet and Butter collections in celebration of spring and has now launched the perfect new colors for summer. The brand recently released its Orchard and Char colors, a stunning green and charcoal grey duo. They are reminiscent of hot summer days spent in nature and charming nights under the stars with delicious food and your loved ones.
View this post on Instagram
Although Orchard has been released twice, it's back again for a larger collection in partnership with the restaurant group Momofuku. Thanks to the East Fork and Momofuku collaboration, you can shop the brand's most-loved bowls, plates, mugs, and more in seasonal colors. You can also shop Momofuku pantry staples like its chili crunch and tingly salt. These flavors will take your grilled food to another level this summer. If you're new to both brands, you can shop the East Fork x Momofuku bundles to discover the best of both worlds.
View this post on Instagram
This collaboration has eight tabletop pieces, each designed to last for years and be used on the daily. Mix and match the colors or go monotone — whatever suits your design style.
Keep scrolling to discover our favorite pieces from the East Fork x Momofuku summer collaboration.
Jump to Products
---
East Fork x Momofuku Collaboration
East Fork x Momofuku Soup Bowl
This soup bowl can be used for more than warm, savory stews, chilis, and soups. It can also be used as a nice, deep bowl for cereal and oatmeal. It has enough space for berries and other toppings. If you have a sweet tooth, this bowl is perfect for a brownie ice cream sundae topped with hot fudge. This bowl is made with 100% lead-free and regional materials. It's crafted in Asheville, North Carolina, and is dishwasher- and microwave-safe. There are a variety of core colors to choose from, as well as seasonal colorways like a beautiful buttery yellow and jade green.
East Fork x Momofuku Dinner Plate
Elevate your dining experience with this stunning dinner plate from the East Fork x Momofuku collaboration. After testing hundreds of prototypes, East Fork and Momofuku agreed that this was the one. The plate has a slight lip, which makes it stack neatly and fit perfectly in standard dishwasher racks. It's great for formal dinners at your home with your loved ones as well as casual mornings eating eggs and toast from the comfort of your bed. The plate is the perfect size for all of your favorite dishes and is dishwasher and microwave safe. It's crafted in Asheville, North Carolina.
East Fork x Momofuku Popcorn Bowl
Have you been on the search for the perfect bowl to eat popcorn out of? Look no further than this popcorn bowl from the East Fork x Momofuku collaboration. The bowl fits a full microwavable bag of popcorn and is the perfect accessory for movie night. This multi-functional bowl is also great for making a delicious, fresh salad, eating ramen, serving sides at dinner parties, and whatever else you may be craving. It fits up to eight cups of goodness. This bowl was made with love in Asheville, North Carolina, from 100% lead-free and regional materials. It also comes in a variety of colors to suit your aesthetic.
East Fork x Momofuku The Mug
This stunning mug will quickly become a favorite part of your morning coffee routine. It can hold up to 12 ounces of liquid to the brim and 10 ounces comfortably. It's a great mug for tea, coffee, hot chocolate, and even if you want to discreetly drink a cocktail during the day — because who's judging? This mug was crafted to fit perfectly in your hand and is durable for daily use. You'll want to stock up on these mugs because they're just that good. They fit an Aeropress and are dishwasher and microwave safe. The stunning colorway choices make this mug a must for your kitchen.
East Fork x Momofuku Everyday Bowl
This bowl lives up to its name. You can use it every day, and you won't want to go without it. It's the kind of dish you can use for every meal. In fact, East Fork's Co-Founder Connie Matisse swears by it. She believes that when her kids go to college, they will just need one Everyday Bowl and one Mug in their room to survive. You can eat everything out of this bowl, from cereal to pot roasts and even decadent desserts. This bowl is also a hit for hosting dinners and can be used to serve side dishes. It's dishwasher and microwave safe and comes in a variety of colors to align with your personal design style.
Our editors love finding you the best products and offers! If you purchase something by clicking on one of the affiliate links on our website, we may earn a commission at no extra cost to you.
---
---
Decorate
Access design inspiration that infuses personality and culture into your spaces.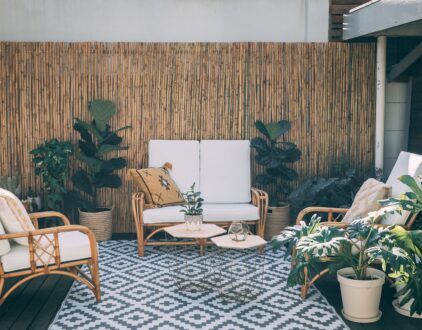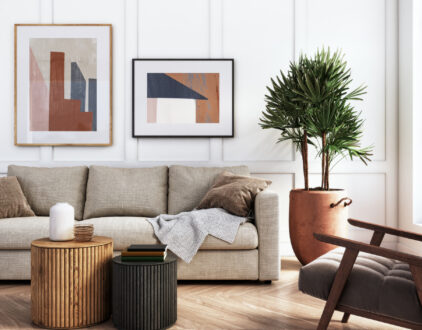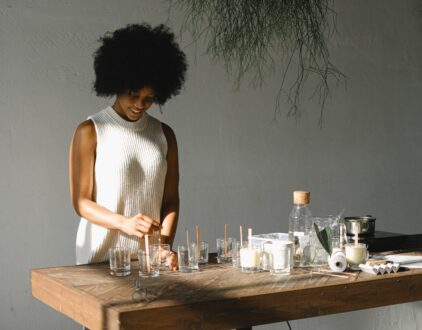 ---
Spaces
Whether it's luxury or ease, every area of your home should be as fabulous and unique as you.
FOLLOW ALONG ON INSTAGRAM
Find us on social for more home inspiration where culture, personal style, and sophisticated shopping intersect to help you create a home where you love to live.