Similar to humans, home design is constantly evolving. What was popular in the early 2010s is slowly phasing out, and we're ushering in a new era of leaning into our personal design style and new concepts. When it comes to kitchen design, homeowners want to create a functional and stylish space—one that's great for cooking and meal prep but also represents their personal style and aesthetic.
If you're looking to give your kitchen design an update, check out the modern kitchen ideas we love:
Open Shelving
Walk into most modern kitchens, and you'll find some type of open shelving. This concept is great for adding storage and style to a modern kitchen. To create open shelving in your kitchen, remove the upper cabinets and replace them with open shelves. This creates a more airy and spacious feel. Open shelving looks great when displaying decorative dishes, glassware, and vases. It's a chance for you to add a personal touch to your kitchen.
Smart Appliances
Modern kitchens are all about implementing technology and convenience, and smart appliances are the best way to do so. These appliances are designed to be monitored remotely through a mobile app or voice activation. Your meal prep can be transformed as the appliances learn and remember your cooking preferences.
Multi-Functional Islands
Kitchen islands have received a major upgrade and are now multi-functional. Modern kitchens now have islands with a sink, stovetop, and additional storage. The islands are even made to seat up to four people comfortably and are perfect for entertaining. Kitchen islands have become the hub of the kitchen where you can meal prep, cook, dine, and socialize.
Minimalist Approach
The popularity of the minimalist design style has made its way to kitchens. Homeowners are looking for ways to simplify their lives, declutter, and have a clean space. Minimalist kitchens feature clean lines, focus on functionality, and incorporate simple color palettes. This looks like adding modern appliances to your home, keeping your countertops clear, and adding hidden storage solutions to your kitchen, such as pull-out pantries or under-cabinet storage.
Combining Textures
You don't have to use the same materials throughout your kitchen. Combine textures and finishes like metal, wood, and stone to give it a modern upgrade. This creates a visually captivating space. When combing textures, think of a mix of stainless steel appliances, a tiled backsplash, wood cabinets, and a marble countertop.
Make A Statement
Neutral color palettes are popular in modern kitchens, but many homeowners are opting for bold colors. You can achieve this look through statement backsplashes, colorful appliances, or vibrantly colored cabinets. These are all great ways to add your personal design style to your kitchen.
---
---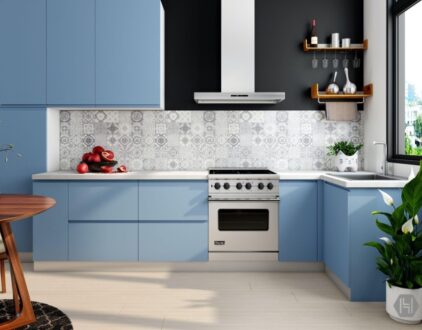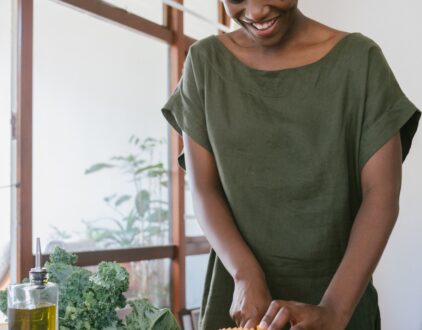 ---
Spaces
Whether it's luxury or ease, every area of your home should be as fabulous and unique as you.
FOLLOW ALONG ON INSTAGRAM
Find us on social for more home inspiration where culture, personal style, and sophisticated shopping intersect to help you create a home where you love to live.