Peloton's founder and former executive chairman John Foley has a goal to change the rug industry with his new venture Ernesta. Foley shook up the fitness industry with Peloton, an interactive workout equipment and media company, and in his latest venture, he's bringing a direct-to-consumer approach to custom rugs.
Ernesta was announced last November with an alpha phase, which was successful. The beta phase launched this week and included a collection of rugs that can be ordered custom-sized. Ernesta is currently delivering to 3,700 zip codes across Chicago, Dallas, Miami, and New York. The brand plans to launch in another 30,000 zip codes soon.
Foley has always been interested in the interior design industry. He's particularly fascinated with the rug category and how to improve it. "The store-bought model works, sometimes. But if you have a bigger space or want a better fit, often you wouldn't know where to go to get a custom-cut rug that would look bespoke, well-designed, and well-executed," Foley tells Architectural Digest.
Foley wanted to create a brand where the consumer can customize the size of the rug they purchase to fit perfectly in their home. The brand's first collection includes a mixture of textured solids, stripes, and plaids. There are 38 colorways, with most rugs being crafted from wool and sisal.
Consumers can order up to five samples of rugs before committing to a purchase. The box costs $50, and the cost can be applied as a credit when purchasing. To Foley, providing consumers with rug samples is important. It's a way to see how the rug works in your home and meshes with your family, pets, and other decor.
Ernesta also aims to provide an elevated delivery service. "We will help you install the rug, which sometimes is a lot harder than you might think if you have to deconstruct your king-size bed or move your dresser," the founder said to Architectural Digest. Foley hopes to surprise and delight consumers with a brand focused on the customer experience and quality rugs.
---
---
Decorate
Access design inspiration that infuses personality and culture into your spaces.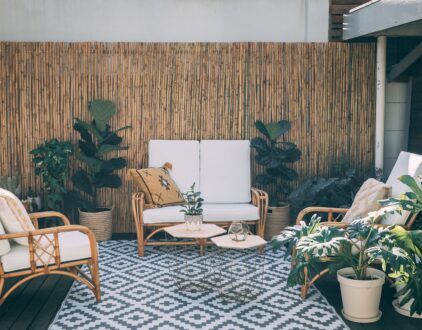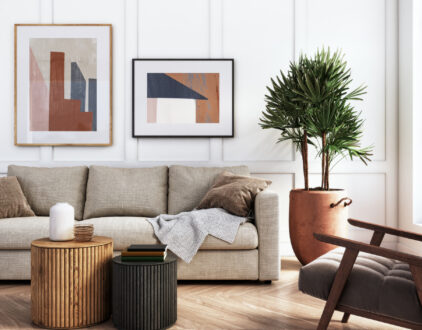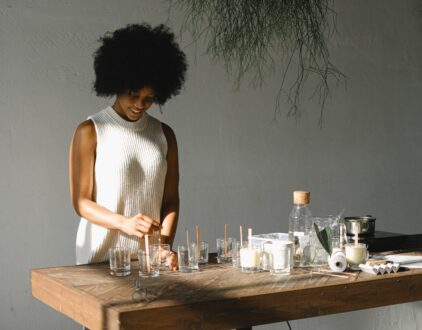 ---
Spaces
Whether it's luxury or ease, every area of your home should be as fabulous and unique as you.
FOLLOW ALONG ON INSTAGRAM
Find us on social for more home inspiration where culture, personal style, and sophisticated shopping intersect to help you create a home where you love to live.