There may still be four months left in the year, but Sherwin-Williams is already looking ahead to the design trends of 2024. The brand recently introduced its Colormix Forecast 2024, Anthology: Volume One. This biennial approach is new for the annual color trend report. The inaugural Anthology collection explores four chromatic families — taking a deep dive into why the colors were chosen, their role in modern design, and where they fit in the future.
View this post on Instagram
"In releasing a new volume of the Anthology collection every other year, we hope to bring new color insight to the distinct chromatic families that our designers, industry pros, and savvy DIYers have come to know and love," said Sue Wadden, director of color marketing at Sherwin-Williams. "These palettes organized by color family for ease of use will represent the beautiful shifts we are seeing within the world of color here at Sherwin-Williams."
With 48 hand-selected colors, this curated collection is comprised of four palettes ranging from deep and dark hues to delicate tints. They are the perfect palettes for interior designers, homeowners, and industry professionals.
Exploring The Palettes of 2024, According to Sherwin-Williams
Palette 1 – Blues and Greens
The first palette ranges from subtle to bold. Natural influences inspire this palette. You can find hues of gray-blue shades to bluish-greens in this palette. Use this palette in your home to create a calm yet energizing flow.
Palette 2 – Reds and Purples
Ranging from warm red hues to soft pinks and purples, this palette intends to add a cheerful pop of color to any room in your home. Palette 2 finds balance with its natural, earthy pigments, which was a popular trend this year, and experts expect it to carry over into 2024.
Palette 3 – Deeps and Darks
This deep palette will add an alluring vibe to your home. To create a captivating and daring vibe, contrast this palette with gilded metallic accents. It's a great palette for creating a cozy and sexy atmosphere.
Palette 4 – Delicate Tints
If you're a minimalist, this palette is for you. Made up of soft and airy hues and balanced by cool undertones, this palette is all about creating a serene atmosphere.
All 48 hues included in the Colormix Forecast 2024, Anthology: Volume One, are available at Sherwin-Williams stores nationwide and online.
Learn more about the Sherwin-Williams Colormix Forecast 2024 here.
---
---
Decorate
Access design inspiration that infuses personality and culture into your spaces.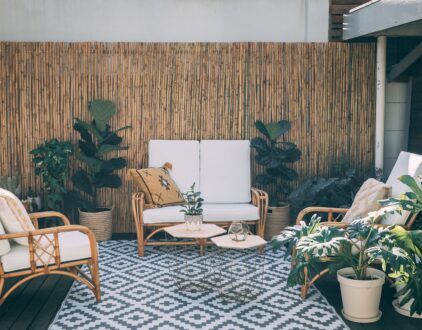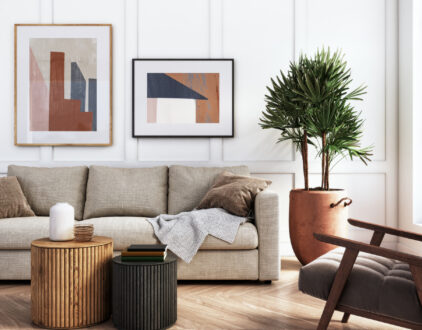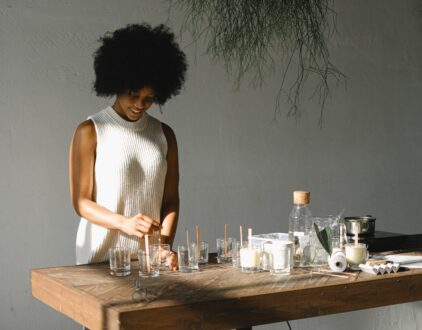 ---
Spaces
Whether it's luxury or ease, every area of your home should be as fabulous and unique as you.
FOLLOW ALONG ON INSTAGRAM
Find us on social for more home inspiration where culture, personal style, and sophisticated shopping intersect to help you create a home where you love to live.