Summer is a time of warmth, joy, and vibrant energy. It's a season that inspires us to spend more time outdoors, soak up the sun, and embrace the beauty of nature. Infusing the spirit of summer into your living space with color can create a welcoming and refreshing atmosphere that lifts your mood and energizes you every day. With today marking the official start of summer, now is the perfect time to decorate your home with summer colors.
How To Decorate Your Home for Summer
There are many ways to decorate your home for summer. Even better, they are quick and easy to do. For example, you can open up your curtains and blinds to let natural light flow into your space. By doing this, you can create the illusion of a brighter and more open space.
You can also opt for lightweight, breathable fabrics — i.e. linen and cotton — for curtains, pillowcases, and tablecloths. This can help keep your space breezy and comfortable.
No matter how you decide to decorate, incorporating summer colors into your space provides a bright and refreshing summer vibe. You can decorate with bold colors like viva magenta or even muted colors that reflect the vibes of the season. Here are five summer colors to incorporate into your home decor to kick off the summertime fun:
Aqua
Aqua is a tranquil color reminiscent of the clear, blue waters at tropical destinations such as Turks and Caicos or the Bahamas. You can add a touch of the Caribbean to your home by incorporating aqua throw pillows and blankets, vases, or artwork.
Coral
Coral is another popular color as it can add warmth to a space. It's reminiscent of coral reefs found in oceans, reflecting the beauty of marine life and coastal environments. By incorporating coral into your summer decor, you can evoke a beachy and seaside ambiance, even if you're far from the coast. Add this summer color to your home in the form of coral candles, cushions, or throw rugs.
Lemon Yellow
For a cheerful space, lemon yellow is the perfect choice. Yellow is known for being a bright color that evokes feelings of happiness and energy. Try incorporating this bold color in accent pieces such as lamps, table runners, or patio furniture to add a pop of brilliance to your space.
Seafoam Green
Seafoam green is a calming color that can add a sense of seaside tranquility to your home. This delicate shade of green is reminiscent of the sparkling waters of the ocean and the refreshing coolness of a coastal breeze. For loungey beach vibes, try decorating with this color through vases, artwork, and kitchenware.
Peach
To create a welcoming environment, peach is the way to go. This sweet color is soft and feminine, perfect for fostering an inviting space for guests. You can introduce peach accents through bedding, curtains, or decorative accessories to achieve a quietly sophisticated summer atmosphere.
---
---
Decorate
Access design inspiration that infuses personality and culture into your spaces.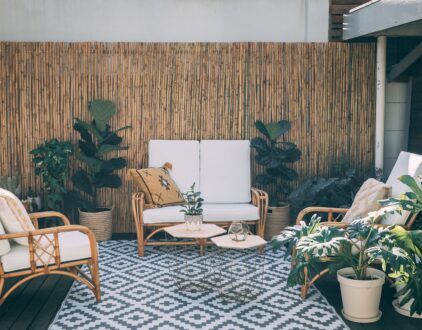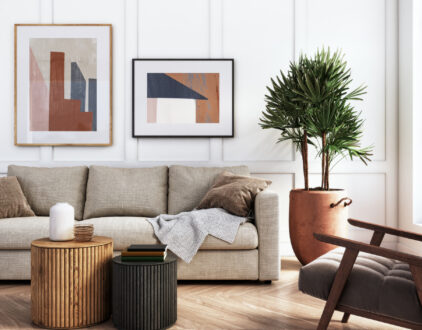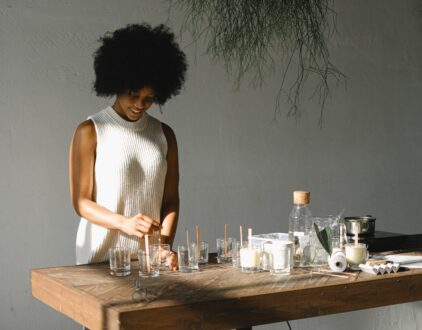 ---
Spaces
Whether it's luxury or ease, every area of your home should be as fabulous and unique as you.
FOLLOW ALONG ON INSTAGRAM
Find us on social for more home inspiration where culture, personal style, and sophisticated shopping intersect to help you create a home where you love to live.