Hosting a party is a great way to connect with friends and family, and now that the summer season is upon us, the options for backyard barbeques and pool parties are endless. With the warm, sunny weather, you can make the most of your outdoor space, too. Whether you have a large backyard or a rooftop terrace, you can make plenty of room for socializing, games, and other recreational summer activities for fun in the sun.
How To Prepare Your Home for Summer Hosting
To embrace the season and start organizing fantastic summer events, here are seven ways to prepare your home for summer hosting:
Ward Off Insects
When it comes to hosting outside, mosquitoes, flies, and other insects can ruin outdoor gatherings quickly. To get your home ready for summer bashes, stock up on insect repellents to keep annoying pests away. Use expert-recommended ingredients such as DEET to protect against bites and keep insects at bay.
You can also try citronella candles, which naturally repel mosquitoes. The best part? Citronella candles are easy to use — just place them around your outdoor areas to stave off insects. If you equip your space with insect repellent or citronella candles, your guests can enjoy the festivities without the annoyance of buzzing pests.
Set Up Outdoor Heating
To accommodate cooler evenings during your summer hosting, consider what you can do to make your outdoor space warm.
For example, a fire pit can be a great place for people to gather and socialize, enjoying the warmth and ambiance it provides. It is also perfect for roasting marshmallows to make s'mores, which adds a bit of summer fun to the party. Or if you prefer, you can place an outdoor heater in designated seating areas to provide warmth instead.
Install Pathway Lights for Added Ambiance
When it starts to get dark outside, you can brighten the area by installing solar-powered pathway lights. Pathway lights serve the dual purpose of providing necessary illumination and adding an attractive touch to walkways, garden areas, and other outdoor spaces. Plus, solar-powered pathway lights are a sustainable and affordable option since they use solar power during the day and turn on automatically at night.
Adding pathway lights can also make your outdoor party safer, especially during evening events. Even better, solar-powered lights are easy to maintain as they do not require wiring or batteries.
When installing pathway lights, consider the layout of your outdoor space, and strategically place them in areas with the most foot traffic. This not only helps to guide your guests but also shines a spotlight on your beautiful landscaping.
Have a Backup Plan
When getting your home ready for summer hosting, always have a backup plan in case of rain, wind, or extreme heat. Having a backup plan means that you can smoothly move the celebration to a different area of the home without interrupting the fun.
For example, if you have enough indoor space, you can also gather in your living room, dining area, or even a roomy garage if possible. Decorate the place with lighting, decorations, and comfortable seating to create a welcoming atmosphere.
Provide Shading Options
To protect your guests from harmful UV rays, be sure to provide plenty of shade options outside. This can help them stay cool, preventing the risk of heat stroke.
To do this, you can add umbrellas, canopies, or shade sails to your outdoor space. For convenient and adjustable shade, place large umbrellas in outdoor seating areas, patios, or nearby dining spaces. And if you prefer a more durable solution, install canopies or gazebos in your backyard to create permanent shaded hideaways. For a trendy look, you can try shade sails, which are triangular or rectangular fabric canopies that are suspended between posts or anchored to structures.
You can also add climbing plants, retractable covers, or permanent roofs for consistent shade. And remember to make use of natural shade by planting trees or positioning potted plants strategically.
Replace Worn Outdoor Cushions
Make sure to inspect and replace any outdoor cushions that are faded or worn out. Outdoor cushions can enhance the coziness of your seating areas, but only when they are maintained. Environmental factors can cause cushions to lose color, deteriorate, or develop mildew over time.
So carefully examine each cushion for signs of wear such as fading, rips, or flattened padding. If you find any damage or signs of deterioration, the cushions need to be replaced. When buying new cushions, make sure to choose ones designed for outdoor use as they can endure exposure to sunlight and moisture.
Check Your Wi-Fi Connectivity
No summer party is complete without entertainment so make sure your Wi-Fi signal reaches outside areas so your guests can connect to the internet to share pictures, stream music, or access social media during the party.
If you want to improve your Wi-Fi coverage outdoors, you can easily do so. Start by testing the strength and reach of your current Wi-Fi network in different outdoor areas to identify any weak signal spots. Then, consider moving your router closer to your outdoor space to increase coverage, or upgrade to a stronger one. You can also use Wi-Fi extenders or mesh systems to amplify and extend the range of your network if needed.
From creating inviting outdoor spaces and refreshing your indoor decor to organizing entertainment areas and planning for comfort, these preparations will set the stage for unforgettable summer gatherings. Whether you're hosting a barbecue, a pool party, or simply enjoying quality time with friends and family, a well-prepared home will enhance the overall experience and leave lasting impressions on your guests.
---
---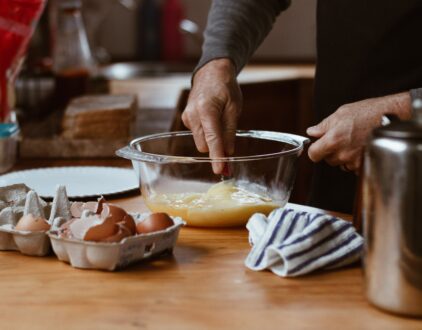 ---
Spaces
Whether it's luxury or ease, every area of your home should be as fabulous and unique as you.
FOLLOW ALONG ON INSTAGRAM
Find us on social for more home inspiration where culture, personal style, and sophisticated shopping intersect to help you create a home where you love to live.