Accent walls are trending in the world of interior design, and it's no surprise why—they're a great way to add texture, color, and new designs to your home. Through accent walls, you can show off more of your personality and design style in your home. A typical accent wall adds a pop of color to your home, but you can spruce it up even further with wood trim.
Wood trim accent walls are versatile and customizable and there are endless designs to choose from. It's also not as hard as you think, and you can do it yourself without the help of a professional. If your wall needs some tender love and care or some originality, think about switching it up with these ideas.
Required Materials and Tools
Before you get started on choosing which design you want, take a look at some materials you will need to complete this DIY project.
Sheet of MDF/wood in the width you want
Paintable caulk
Nails and nail gun
Sand/sandpaper
Paint color of your choice and paint roller (or paint sprayer)
Painting prep tape to mark your walls before laying strips
Wood filler
Steps To Take Before You Build Your Wall
Once you have your required tools and materials. Take these steps to build your wall.
Sketch out your design
Paint your wall
Strip and sand your wood panels
Paint your wood slats
Use tape as outline on your wall
Glue and lay your strips
Here are a few ideas for wood trim accent walls that will surely make a huge impact:
Slat Accent Wall
Wood slat accent walls are perfect if you're one who loves minimalistic, contemporary, or modern interior design. It includes a panel of closely aligned slatted wood lined up evenly on the wall of your choice. At first glance, it could possibly come off as an outdated style, but with the right touch and area, it can be modern, too. It brings an organic and earthy feel to your home. Complete this look in your bathroom, bedroom, or your family entertainment area. Think about areas of your home that don't contain much decor or furniture. That way the wood slat accent wall will be the focus of the room and make a greater impact.
Angled Accent Wall
Angled wood trim is nice if you're looking for an actual design on your wall. The process is slightly different when it comes to the wood. Depending on how you'd like your angled wood trim to look, this design will challenge you to cut your wood strips at 30, 45, or 60-degree angles to pair up with the other slatted wood pieces. You can think of angled wood trim as a modern geometric design. Compared to others, this will take a few extra steps, but it'll be worth it.
If you like change, this design may be perfect for you. This can be created in your dining area as pictured above, or you can implement it in an entryway area or your bedroom. Think about how this specific design will add to your room of choice and get creative with it.
Board and Batten Accent Wall
This style is becoming more popular in the design world and features long and narrow wood slats that are a bit more spaced out than the slat wood trim design. There's more than one style of board and batten trims—for example, you can decide to create square shapes or narrow rectangular shapes like pictured above. It's modern and minimal and sure to bring a new look to your space. A design as such is great for your bedroom if you want a little something extra but with a more subtle effect. Board and batten designs add depth and turn your plain wall into one of character and elegance.
Shiplap Accent Wall
Most accent walls emphasize color nowadays, but with shiplap accent walls, you can add texture to your space. It's vintage and adds a rustic touch to your home while acting as a great focal point in any room. Shiplap boards have precise cuts and grooves for an overlapping fit. This design is one of the easiest to accomplish for an accent wall.
Each of these designs is likely to be a showpiece in any room you'd like to use it in. Use this opportunity to take a blank wall and transform it into an elegant space by adding depth, texture, and a modern touch that will stay in style through the seasons.
---
---
---
Spaces
Whether it's luxury or ease, every area of your home should be as fabulous and unique as you.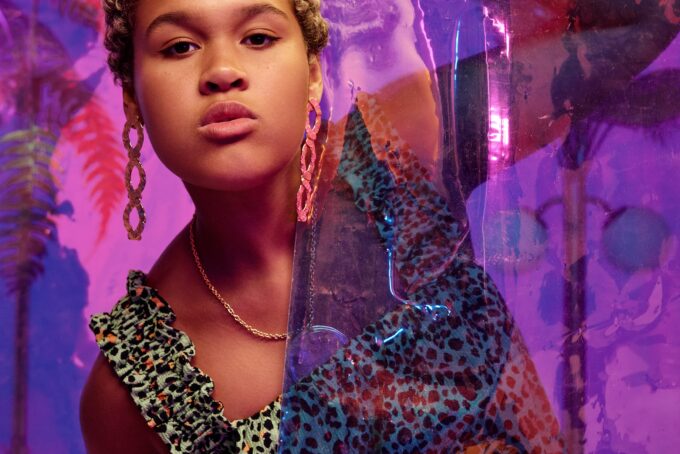 FOLLOW ALONG ON INSTAGRAM
Find us on social for more home inspiration where culture, personal style, and sophisticated shopping intersect to help you create a home where you love to live.