If there's one thing that can make a foodie's heart skip a beat, it's the thought of snuggling up with a cozy blanket and a plate of their favorite dish. But forget about your typical fleece or knit throws, because we've rounded up the weirdest blankets for foodies to shop this year. These cozy coverings not only keep you warm on chilly nights but also show off your love for all things food. And with Prime Day just around the corner, there's no better time to indulge in the quirky side of home decor. From tortillas to bacon, here are some of the most bizarre blankets for foodies to add to their collection.
Why Amazon Is the Best Place To Shop for the Weirdest Foodie Blankets
Not just another annual sale event, Amazon Prime Day has become a cultural phenomenon. Millions and millions of people eagerly await this special day every year, with many creating shopping lists to prepare for the hordes of discounts.
Foodies can expect to find a number of product options to choose from, but blankets are an unsuspecting choice for them to shop on Prime Day. And when it comes to blankets for foodies, Amazon has everything you need.
Whether you're a die-hard foodie or just looking for a fun and quirky addition to your home decor, these weird and wonderful blankets are a must-have. Don't miss out on the chance to shop for them on Prime Day and add a little bit of culinary flair to your home while taking advantage of the great discounts. You'll be able to find realistic blankets for just about every food imaginable, from boba tea to chocolate chip cookies. So if you plan to shop this year, here are five weird and hilarious blankets you can explore for inspo:
1
Tortilla Throw Blanket
Have a fiesta with this quirky Tortilla Throw Blanket. Made from quality flannel material, this throw blanket is soft and warm to wear. It features a realistic tortilla design that not only looks delicious, but will bring a smile to your face. Perfect for lazy movie nights or fun birthday gag gifts, this Tortilla Throw Blanket is the best way to keep warm on cooler nights.
2
Toast Blanket
This hilarious flannel blanket is the perfect gift for the jokester in your life. Designed with 285 grams of flannel, this Toast Blanket has a soft, fuzzy texture, which is ideal for cuddling up on a chilly night. Plus, it uses eco-friendly materials to create its lightly toasted pattern. And its dyes are fade-resistant, so you can use it and wear for a long time.
3
Novelty Breakfast Food Blanket
For the travel enthusiast, try this Novelty Breakfast Food Blanket from BATTILA HOME. Featuring a traditional English breakfast, each blanket comes with a fried egg, bacon, sausage, sliced bread, tomatoes, mushrooms, and black pudding. The great thing about this blanket is its resistance to fading, which means you can enjoy its vivid colors for years to come. Plus, its anti-pilling fabric can keep it looking like brand new even after multiple uses.
4
Pink Donut Blanket
If you love desserts, this blanket is for you! This pretty-in-pink donut is speckled with tons and tons of colorful sprinkles to provide a classic donut that is sure to set off your sweet tooth. You can wrap yourself in it or use it as a throw blanket for functional decor. It also can be a great addition on camping trips, long flights, or picnics. Even better, this blanket comes with an anti-pilling feature so you can keep it looking nice and clean for years to come.
5
Fried Bacon Blanket
You can never have too much bacon, right? Well, that seems to be the case with this quirky blanket. Ideal for bacon lovers, the Fried Bacon Blanket is a playful homage to one of the most iconic breakfast foods of all time. But even though this blanket is designed to look like a sheet of crispy, fried bacon, its premium Microfiber materials make it soft and fuzzy. It measures 40 inches by 50 inches, so you can use it in your home office, dorm room, or on the couch.
6
Beef Blanket
This Beef Blanket might look cold and slimy, but it's actually made from premium flannel material for a soft and plush feel. Not just for meat lovers, its lightweight construction makes it a great choice for anyone looking for a bit of added warmth.
Our editors love finding you the best products and offers! If you purchase something by clicking on one of the affiliate links on our website, we may earn a commission at no extra cost to you.
---
---
Decorate
Access design inspiration that infuses personality and culture into your spaces.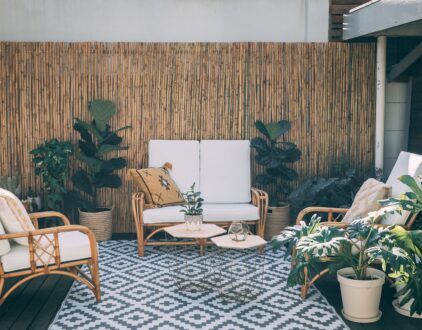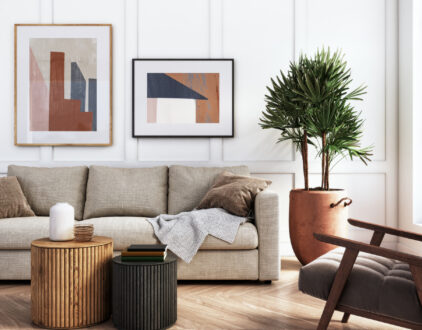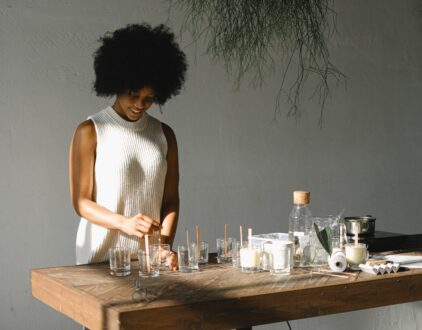 ---
Spaces
Whether it's luxury or ease, every area of your home should be as fabulous and unique as you.
FOLLOW ALONG ON INSTAGRAM
Find us on social for more home inspiration where culture, personal style, and sophisticated shopping intersect to help you create a home where you love to live.