Balconies are an extension of your apartment living space and offer an opportunity to further elevate your home. In the past, renters often underestimated their design potential by leaving them empty and or adding just a few pieces. Now that apartment balcony transformations are trending on TikTok, more renter-friendly balcony design products are out there.
Since these outdoor areas are so small, there is limited room for styling and decorating. Though you might pull from various design styles in your interior space, it is essential to choose pieces for your balcony that are similar in design and work together. You want to focus on making your balcony feel connected to your home and incorporating pieces that will encourage you to actually use it.
Here are some tips on how to maximize the design potential of your small outdoor space.
Cover the Ground
With flooring, your balcony will resemble a patio or deck, adding a simple yet effective touch of luxury and aesthetics. You can find renter-friendly decking tiles at Ikea, Wayfair and other home decor stores. These tiles click together and connect for quick and easy assembly or removal. They come in various patterns and colors, so you can mix and match if you would like. A popular pairing is combining artificial grass tiles with solid colored ones, such as black, brown or gray.
Photo credit: Artur Aleksanian
Furnish it
Whether you're going for a cool and collected look or warm and cozy vibes, your balcony needs furniture. For a more simplistic look, go with a couple of aluminum, rattan or wicker chairs, and a small table. While an outdoor sofa and coffee table is best for creating an inviting atmosphere. Give some excitement to your pieces by adding accent pillows, an outdoor throw blanket or a small outdoor pouf.
Along with furniture, you'll need to add some lighting. String lights around the railings of your balcony or hang them from one corner to another. If those options sound like a little too much work, shop around for portable lamps and lanterns. Some are made as outdoor styling pieces, so you won't have to look too hard for one that complements your balcony decor perfectly.
Photo credit: Roberto Nickson
Design With Texture
While your balcony furniture will take up majority of the space, you can add texture beneath your feet or along the walls and railings. When adding your decking tiles, leave a narrow rectangular path or medium-sized hole for some outdoor rocks. This is an expert and subtle styling choice that stays on trend with designing your balcony to mimic a patio.
Rocks aren't the only option. You also can incorporate texture and add privacy by hanging outdoor curtains or building a greenery wall with artificial panels.
Add Greenery
Indoor plants attract bugs and are challenging to keep alive, due to limited sunlight. Think about growing some on your balcony. Plants add sophistication and signs of life to your outdoor space. Hang plants, mount them to the wall and set them on tables or the floor. With so many options, you can create a layered, plush look that can be seen from above and below. If you don't have time to care for plants or if it is just not your thing, faux plants are a perfect addition.
Photo Credit: Nguyen Dang Hoang Nhu
Remember the Small Touches
Once you've styled and designed the core elements of your balcony, it's time to focus on the little details. Place candles, coasters and other small decor pieces on your outdoor table. If you have enough room, consider buying a small tabletop fire pit for those nights enjoying the view. You can also add paintings, wall-hangings or any other art to tie everything together and show off even more of your personality.
No matter the size, these renter-friendly balcony design ideas will transform your outdoor space from basic to fabulous. Take the time to design a balcony that feels like more than an addition to your home, but a carefully curated piece of it.
---
---
---
Spaces
Whether it's luxury or ease, every area of your home should be as fabulous and unique as you.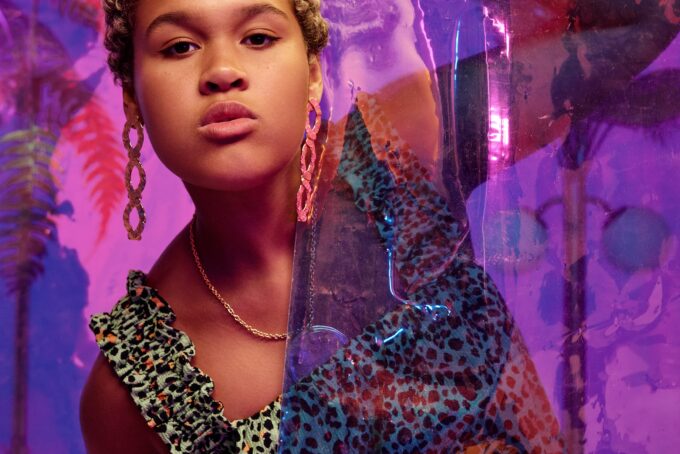 FOLLOW ALONG ON INSTAGRAM
Find us on social for more home inspiration where culture, personal style, and sophisticated shopping intersect to help you create a home where you love to live.