An important rule to remember when decorating your home is to consider your entire space. Whether you're a maximalist, minimalist or styling your living room or porch, each element should complement another.
You can begin curating a cohesive look and feel through large or small pieces, but lighting is what really sets the tone. When choosing lights for indoor spaces, there is typically a guide for placement and a map of electrical wiring to follow. Outdoor lighting ideas are less obvious, which makes styling a little more complicated.
Since outdoor lights are most often used at night, creating a warm and cozy ambiance is the best design strategy. The goal is to illuminate your outdoor space in a way that preserves the darkness. Keep reading for tips on how to add a luxurious and modern feel to the exterior of your home through lighting that makes your space feel serene and comfortable.
Select Soft Lights
Light bulbs range in color temperature with bases of cool and warm. For outdoor lighting, it is suggested to go with warm tones. This means that bulbs between 2000 to 3000 kelvins are ideal. One thing to note is that the higher the number of kelvins, the brighter and cooler the bulb will be.
There are also several types of bulbs to choose from, such as incandescent, standard fluorescent, compact fluorescent, halogen, LED and smart. You can choose any of these for your home. It all depends on your preferences. Each bulb has distinct qualities, but most modern homes incorporate LEDs and smart bulbs.
Layer Lighting
After identifying which bulbs you're shopping for, then it's time to add some flair. Mix ambient and accent lighting to avoid spaces that are unevenly bright or dim. You want to provide an optimal source of light without overpowering the elements of nature. Add lights above and below for visual appeal and sophistication. Lead with lighting by illuminating paths, walkways and highlighting gathering spots. For an even sharper look, place outdoor wall sconces along or near doorways.
Find Something Dimmable
Outdoor lights usually are placed all around and controlled by a couple of switches. Once turned on, your backyard becomes an enchanting, glowing oasis. However, what about those moments when you're in the mood for a snack on the patio without such bright scenery? This outdoor lighting idea is perfect for you: dimmable lights. These options allow you to have the best of ambient and accent lighting without spending cash on both. These will provide the necessary lighting effect across the entire space, instead of a small area.
Combine Styles
Outdoor light fixtures come in multiple styles. From lamps to lanterns, there are several lights that matches the decor. Flex your creative muscle by pairing styles together for a unified, yet unique approach. Place lights in interesting places for some allure, and hide them from view to keep things from feeling cluttered.
Frame with a Focal Point
Frame the center of your space by hanging string lights across the yard and adding a glamorous outdoor chandelier to a seating area. You also can place colorful floating globe lamps in the pool. It's not about being flashy, but finding a way to incorporate a piece that calls attention, which allows room for a little less leg work. You'll still need small light fixtures here and there, but statement pieces embody style and can alleviate some of the pressure when designing the perfect set up.
Take advantage of all the space your home has to offer by transforming your backyard into a beautiful escape. With these outdoor lighting ideas, you can approach your backyard with a hint of complexity and loads of creativity. Introduce your unique style to outdoor lighting.
---
---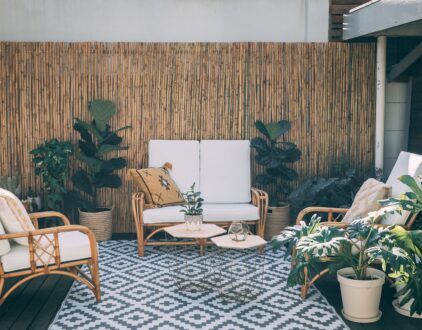 ---
Spaces
Whether it's luxury or ease, every area of your home should be as fabulous and unique as you.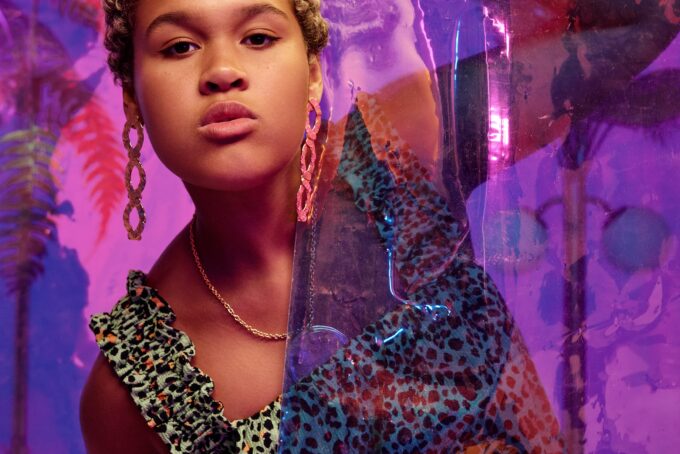 FOLLOW ALONG ON INSTAGRAM
Find us on social for more home inspiration where culture, personal style, and sophisticated shopping intersect to help you create a home where you love to live.