If your home has a basement, chances are it's being underutilized. Basements are one of the most underutilized spaces in homes. Fortunately, creativity and planning can transform it into a functional and inviting area. Whether you're looking to curate an additional living space, a cozy entertainment hub, or a versatile home office, there are numerous design ideas to make the most of your basement.
Keep scrolling to discover five design ideas for your basement.
Entertainment Area
Turn your basement into the ultimate entertainment zone. You can set up a home theater with plush seating, surround sound, and a large screen or projector. Create a dedicated gaming area with a pool table, ping pong table, and consoles. Add a wet bar or mini kitchenette for snack and beverage storage. Design the space with dimmable lighting, comfortable furniture, and soundproofing to ensure an incredible at-home entertainment experience.
Home Office or Studio
Take your work-from-home days to a new level by transforming your basement into a productive home office or creative studio. Add lots of storage space with shelves and cabinets, along with a spacious desk area. Ergonomic furniture and good lighting work together to create a comfortable and efficient workspace. You can even designate an area for art supplies and equipment or turn one of the walls into a gallery wall to spark creativity.
Guest Suite
Create a cozy guest suite or an additional bedroom in your basement. You can even install a bathroom if possible. Add a comfortable bed, soft lighting, and storage solutions to bring the bedroom to life. For added functionality, incorporate a sitting area or a small desk in the room. For complete privacy, add soundproofing and window treatments.
At-Home Gym or Wellness Area
Transform your basement into an at-home gym or wellness area. Install rubber flooring or mats for exercise. Equipment like a treadmill, stationary bike, or weightlifting area will be worth canceling your gym membership for. Add a yoga or meditation corner for ultimate relaxation. You can even elevate the space with a steam room or sauna. Install mirrors on the wall to expand the space and enhance your workout experience.
Multi-Purpose Room
A multi-purpose room is great for serving various functions. You can install modular furniture that can be rearranged according to the activity you're doing. Whether it's game night, movie night, or a pajama party, this room is a great place to create new memories. Include a comfortable seating area for entertaining guests and a wall-mounted table for an added workspace. Storage solutions will also help to keep the space organized.
---
---
Decorate
Access design inspiration that infuses personality and culture into your spaces.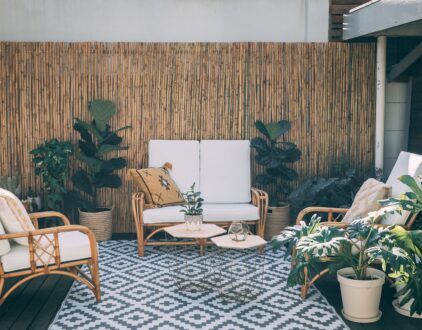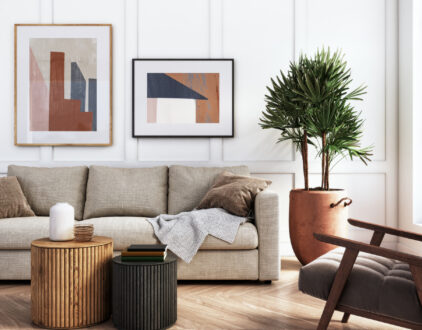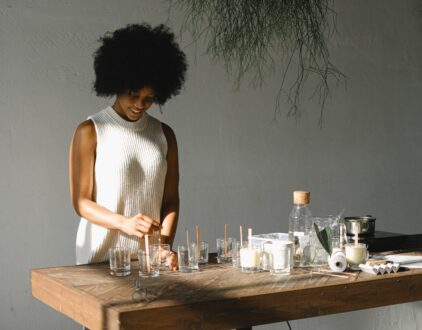 ---
Spaces
Whether it's luxury or ease, every area of your home should be as fabulous and unique as you.
FOLLOW ALONG ON INSTAGRAM
Find us on social for more home inspiration where culture, personal style, and sophisticated shopping intersect to help you create a home where you love to live.