Every foodie needs cooking boards, and there are different types of boards for everyone's cooking needs. Some people need a  cooking board that's sturdy, easy to maintain and portable, while others are looking for something that is matches their home decor.
Why Do You Need a Cooking Board?
Everyone needs a cutting board to avoid damages to their counter tops. When you cut food on kitchen counters, the knife can leave unsightly marks. A cooking board will help keep your knives sharp and the damages to a minimum. You don't want to risk ruining your counters and plates with knife imprints. The risk and fear could be avoided altogether with a brand-new cooking board.
Multipurpose Cooking Boards
View this post on Instagram
A multi-functional kitchen tool always is a great household find. Some cutting boards are equipped with the functionality to serve meals. Other cooking boards can double for regular pieces of home decor. You can transform your cooking board into a beautiful charcuterie presentation.
It's time to shop for a new cooking board for your kitchen. Check out Home and Texture's best cooking board picks that is sure to satisfy any foodie.
Jump to Products
---
Ironwood End Grain Union Cooking Board
This Ironwood End Grain Union Cooking Board is sleek, attractive and sturdy, and a must-have for any home cook. You will love the contrasting colors and the vibrancy of the acacia wood this cooking board provides. It is easy to wash and maintain. This cooking board will last for years in your kitchen. It is a multifunctional cooking board that is tougher than it looks. Weighing over sixteen pounds, this cooking board is made to withstand heavy culinary duties in both a professional kitchen and a home kitchen.
Millennium Falcon Cooking Board
If you consider yourself a Star Wars nerd and love to cook, here is a cooking board that will keep your imagination wandering in space. Imagine having this unique cooking board hanging up in your kitchen. This cooking board has an authentic rustic appearance with a one-of-a-kind attractive board design of the legendary cosmic ship, Millennium Falcon. Star Wars fans will rejoice when they set their eyes on this beauty. There is one thing to remember when it comes to this board: the force will be with you.
Soulfino Acacia Wood Cutting Board
Notable Israeli Chef Charlie Fadida loves a good cutting board. He put his stamp of approval on this Soulfino Acacia Wood Cutting Board because it is a generous-sized board that comes with a groove. That additional feature help keep your juices and extras tidy, as you prepare food on the board. For that days you don't feel like cooking, this board can transform into a cozy serving table that can serve up to four people sitting. It is made from high-quality acacia wood. The material allows this  cutting board the ability to withstand sharp knives.
John Boos Walnut Wood Chopping Block
You'll feel like a professional chef with this beautiful, rich John Boos Reversible Walnut Wood End Grain Chopping Block. At eighteen inches long and wide, you'll have more than enough space to braise, season, cut and marinate your food. This cooking board is trusted by professional chefs and restaurants across the glob. It is highly regarded throughout the food industry. This prestigious cooking board also comes with a specific cleaning oil that will help ensure that your wood doesn't spread from usage. It is recommended that you should hand wash this cooking board and let it dry.
Extra Large Acacia Board
If you're looking to upgrade your charcuterie experience, then give this Acacia board a try. You'll find that has plenty of room to hold a variety of cheeses, meats and other accoutrement. If you aren't into meats and cheeses, then try out a dessert board, a fruit board or a sandwich board for some variety.
Epicurean Gourmet Cutting Board
For foodies and cooks that need more elbow room to throw down, you need to check out this Epicurean Gourmet Cutting Board. With twenty-seven inches of room, you can prepare all your meats or serve an elaborate tray of snacks for your family and guests. Unlike a lot of cooking boards, this is lightweight and has a dual side that has a reliable juice groove on the side. This cooking board can withstand heat up to 350 degrees on the stove, and it won't produce any unwanted bacteria. For more experienced cooks, this cooking board is NSF certified, so you can use this in and out of your home kitchen.
Maple Wood Reversible Pastry Board
Calling all the bakers out there! This product is for you. This cooking board is especially designed with bakers in mind. The Maple Wood Reversible Pastry Board by Tableboards has a high-quality solid, maple wood. It is designed to not only withstand cuts from knives, but also give you options. You can use the elevated side for your meats and the opposite side for rolling the dough needed to bake your favorite desserts.
Our editors love finding you the best products and offers! If you purchase something by clicking on one of the affiliate links on our website, we may earn a commission at no extra cost to you.
---
---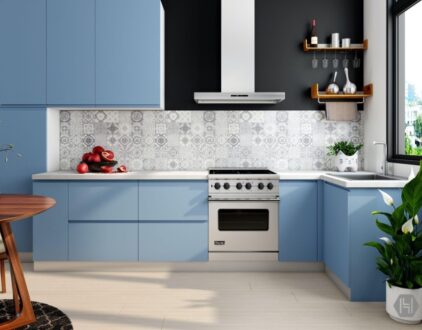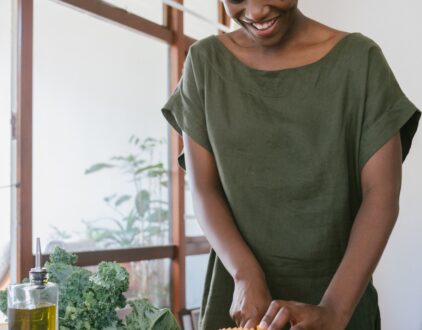 ---
Spaces
Whether it's luxury or ease, every area of your home should be as fabulous and unique as you.
FOLLOW ALONG ON INSTAGRAM
Find us on social for more home inspiration where culture, personal style, and sophisticated shopping intersect to help you create a home where you love to live.