Looking for some delicious Black-owned pantry items to stock up on? Home & Texture's got you covered.
Even though Black History Month is every month around here, it hits different when there's an opportunity to support Black-owned businesses in the home space. (Of course, we're definitely more than a little biased!)
But "your home space" doesn't just involve your furniture and decor. Rather, "your home space" also involves things you use in your everyday life. Whether you're looking for bathroom gadgets to turn your toilette into a smart room, or you're looking for bakeware that will up your cupcake game, it's important to keep your home stocked with all the essentials.
Black-Owned Pantry Items: Why Buy Black?
When it comes to patronizing Black-owned businesses, the debate rages on about its importance. And while the nuance of such things is beyond the purview of this writer, it's important to note that buying Black isn't just about "giving back to the community" (although that should be incentive enough). Rather, buying Black creates a self-sustaining system with impact that goes above and beyond a "feel-good" trope.
According to the Brookings Institute, "if Black-owned businesses reached parity with non-Black businesses, they would bring in more than $670 billion in revenues and add approximately 1.6 million jobs."
Equality — and, indeed, equity — remains a goal to be achieved. Why not help reach that goal by stocking up on these Black-owned pantry items? Check out our favorites below.
Jump to Products
---
1
Partake Foods Vegan Cookie Variety Pack
If you're looking for a perfect cookie to satisfy your sweet tooth without all the artificial preservatives of a traditional cookie, the Partake Foods vegan cookie variety pack is right for you. This Black-owned pantry item isn't just a mom-and-pop shop — it's got celebrity investors like H.E.R., Rihanna, and Jay-Z behind it. Boasting itself as an "allergy-friendly food company," Partake offers a cookie variety pack featuring three different flavors that are sure to please even the pickiest of palates. Plus, it's vegan and gluten-free, so sustainable and sensitive households can get their sugar fix in a smart way...while also supporting a Black woman-owned business.
2
Yolélé Fonio Grain Pilaf Variety Pack
Have a hankering for jollof (or yassa) but don't have the time to make it? Yolélé has you covered. Founded by the Senegal-born, NYC-based chef Pierre Thiam, Yolélé uses millet rice (as opposed to the enriched and bleached rice found in comparable, mass-produced brands) to create authentic African dishes that are ready in 5 minutes. The Greens!, for example, is made with moringa and spinach, while the Dakar Curry is made with currants. Plus, Yolélé is a sustainable business, meaning it's committed to providing authentic fair-trade and wage opportunities throughout the continent. This is the perfect opportunity to get back to your roots without breaking the bank...or your back.
3
SPARK BITES Vegan Snack Bites
One of our favorite Black-owned pantry items is the SPARK BITES vegan snack bites. Apart from packing a nutrient-rich punch with each serving, SPARK BITES is gut-friendly and allergen-free. It also comes in a variety of flavors that are both savory and sweet — so you can enjoy them regardless of whether you have a sweet tooth. (Do check out the coffee flavor if you're looking for something that has both nutrients and a dash of caffeine because we all need a little extra to get us through it.) Best of all, it has no trans fats and only 10g of sugar, making it perfect for those who follow low-carb diets.
4
BLK & Bold Single-Origin Ethiopian Coffee
Founded by Rod Johnson and Pernell Cezar in 2018, the BLK & Bold coffee brand has come a long way from its humble beginnings. Originally made available in about 31 Whole Foods Markets across the Midwest, BLK & Bold really struck it big when they partnered with the NBA to "co-brand, co-market, and collaborate" with the league for the development of new products. But regardless of your basketball loyalties (NYK all the way...), BLK & Bold specializes in creating single-origin coffees — such as this single-origin Ethiopian coffee that's a must-have Black-owned pantry item — with a flavor profile, that's unmatched by any other company. What better way to support two young Black men than to be BLK & Bold?
Alexandra's Pikliz Spicy Pepper Relish
Finally, for those of Haitian descent — or for those who appreciate good Haitian cuisine — Alexandra's Pikliz spicy pepper relish is perfect for you. This must-have Black-owned pantry item was created by Alexandra Baker, a Haitian-American television personality who also has a huge presence in places like HSN (formerly The Home Shopping Network). Available in Spicy Pepper or Hot Honey, the brand is the first-ever Haitian-owned (and Haitian-inspired) brand that's available for American consumers. Try spreading it on some toast for a spicy start to your day, or use it as a marinade in a chicken or beef dish for that extra kick of flavor!
Our editors love finding you the best products and offers! If you purchase something by clicking on one of the affiliate links on our website, we may earn a commission at no extra cost to you.
---
---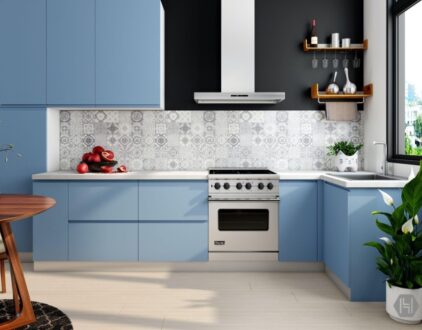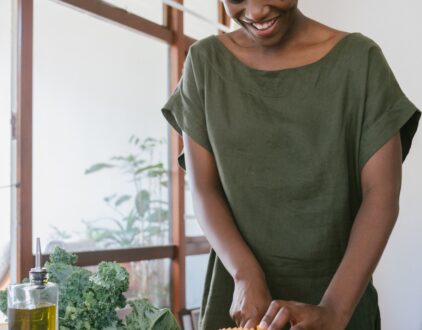 ---
Spaces
Whether it's luxury or ease, every area of your home should be as fabulous and unique as you.
FOLLOW ALONG ON INSTAGRAM
Find us on social for more home inspiration where culture, personal style, and sophisticated shopping intersect to help you create a home where you love to live.