When it comes to fixing things around the house, having the right tools can make all the difference. And what better way to keep those tools organized and easily accessible than with a high-quality toolbox? Whether you're a DIY enthusiast or just need to make a few repairs here and there, the best toolboxes are sure to provide you with all the storage and functionality you need.
Why Every Homeowner Needs a Toolbox
Having a toolbox at home can really come in handy for a number of reasons. For example, toolboxes can be useful in the case of small emergency repairs. Whether a leaky pipe or a squeaky hinge, unexpected problems can and do occur. When this happens, having the proper tools can help you make quick work of the repair.
Beyond basic maintenance and repairs, a toolbox becomes indispensable when you need to assemble furniture or hang photos. It provides the necessary tools to make these tasks more manageable and ensures that you have the right equipment on hand to complete them efficiently. Whether it's tightening screws on a new bookshelf or measuring for precise placement of artwork, a well-equipped toolbox empowers homeowners to take control of their living space.
Toolboxes are also beneficial for learning basic DIY skills. When you have the tools needed to perform a job, you're more likely to do it yourself. And when you do, you have the opportunity to learn new skills and build upon them.
7 Toolboxes for Quick Fixes Around the House
Having a toolbox is an important part of maintaining your home, which is why every responsible homeowner should invest in one. There are so many to choose from to meet your unique household needs, which is why we've compiled a list of seven of the best toolboxes to help you tackle your home projects:
1
21-Piece Household Hand Tools Kit
To tackle more than just your basic home improvement project, this 21-piece toolbox is the perfect buy. It includes a 12-volt cordless impact drill so you can easily power through any material. Plus, it's portable, which means you can work inside and outside of the home.
2
Merseyside 14″ 149-Piece Household Tools Kit
For a more comprehensive toolbox, this 149-piece kit has everything you need and more to ensure your home improvement project is a success. Each tool is carefully crafted using 45C carbon or chrome vanadium steel, making them built to last.
3
67-Piece Pink Tool Set
Touted as "The Perfect DIY Tool Kit for Creative Ladies," this toolbox is great for crafty homeowners. It comes with 67 tools that are great for tackling any DIY project around the house, from furniture assembly to arts and crafts.
4
UBesGoo 799 Pcs Tool Set
For the seasoned fixer-upper, this tool set includes a whopping 799 pieces for all your repair needs. The tools come in a convenient silver trolley case with wheels so you can transport your tools wherever and whenever you need them.
5
140-Piece 1/4 and 3/8-inch Mechanics Tool Set
This toolset from HART is a helpful solution for homeowners looking to fix even the most tedious problems around their homes. It includes a wide selection of tools and accessories to suit your every DIY project. And each tool is finished with chrome to prevent rusting so you can use them for years to come.
6
Hyper Tough 118-Piece Tool Set
If you need a quick repair, this 118-piece tool set is for you. Forget calling the pros, you can handle any home repair task with ease thanks to its wide range of tools.
7
GOXAWEE 108-Piece Hand Tool Set
For general household fixes, this handy toolkit has you covered. It comes with 108 pieces of all your most essential tools. From screwdrivers to nose pliers, each tool is ergonomically designed to provide a comfortable grip for lasting use.
Our editors love finding you the best products and offers! If you purchase something by clicking on one of the affiliate links on our website, we may earn a commission at no extra cost to you.
---
---
---
Spaces
Whether it's luxury or ease, every area of your home should be as fabulous and unique as you.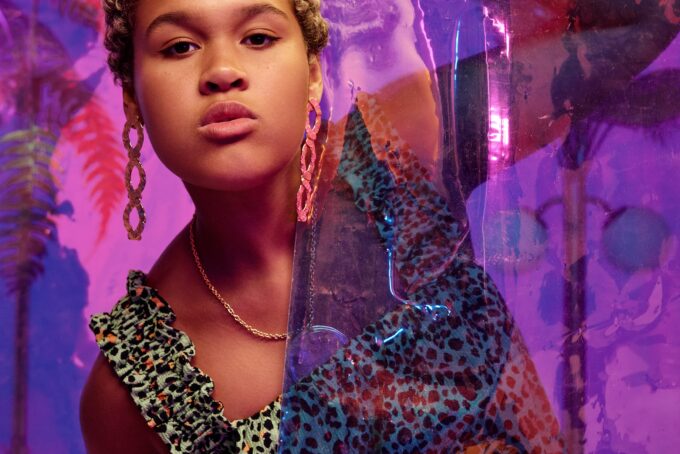 FOLLOW ALONG ON INSTAGRAM
Find us on social for more home inspiration where culture, personal style, and sophisticated shopping intersect to help you create a home where you love to live.