Homeowners insurance is especially important because it can protect your finances in cases of emergency. It acts as a safeguard against not only any risks and damages that can happen to your property but your belongings as well. No matter if you experience a natural disaster or theft, homeowners insurance provides a number of benefits that can help you recover from unforeseen incidents.
Why You Should Consider Homeowners Insurance
A significant benefit to having homeowners insurance is property protection, which covers the structure of your home. This safeguards your walls, roof, and foundation against disasters such as fires, storms, vandalism, and more. If your property is damaged, your insurance company can help with the costs of repairs or rebuilding so that you can protect your investments.
Another reason why homeowners insurance is beneficial is because it also protects things, like furniture, appliances, and heirlooms. So if you experience any damage or lose your any of your things, you can be compensated to replace them.
Homeowners insurance also includes liability protection. You might think that you won't ever need liability coverage, but it can actually be a great safety net. If someone is injured at your property and decides to sue you, your insurance can help cover the legal fees and medical expenses.
Of course, when it comes to shopping for insurance, coverage and limits can vary depending on the insurance policy and your needs. Consider consulting with a professional to understand the best options for you and your home.
Types of Insurance Every Homeowner Needs
As a homeowner, it's important to protect yourself and your loved ones in case of emergency. To ensure comprehensive coverage, here are five types of insurance coverage homeowners should consider:
Personal Umbrella Liability
This coverage extends beyond the limits of your homeowners insurance to provide even more liability protection. It protects your assets in case someone tries to sue you over an accident or injury that occurred on your property.
Flood or Earthquake
If the area you live in is prone to flooding or earthquakes, your standard homeowners insurance policy may not cover it. Instead, you can obtain a separate flood or earthquake insurance policy through private insurers to safeguard your home and belongings.
Sewer Backup Coverage
Experiencing a sewer backup can be a downright disgusting event. To prevent making matters worse, this insurance policy provides protection for damages resulting from a backup, which can be pretty costly. It covers expenses related to repairs, cleaning, and replacing belongings that have been damaged due to incidents involving sewage.
Scheduled Personal Property Coverage
When it comes to expensive assets such as jewelry, artwork, antiques, or electronics, homeowners insurance places limits on how much to cover. But investing in scheduled personal property coverage can provide peace of mind that your belongings are fully protected.
Identity Theft Insurance
With tech becoming a more integral part of our lives, identity theft is a growing concern. Fortunately, having identity theft insurance can provide financial support for expenses related to identity theft, such as lost wages or identity restoration services.
---
---
homeownership
Home is a safe place where relationships flourish and the cornerstone of neighborhoods. We believe it's the setting that surrounds your phenomenal story.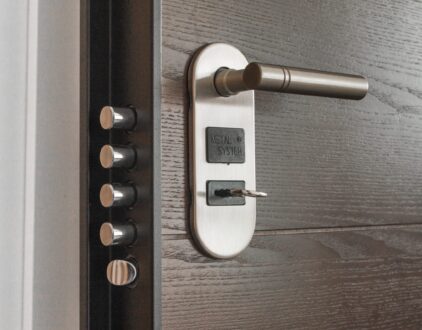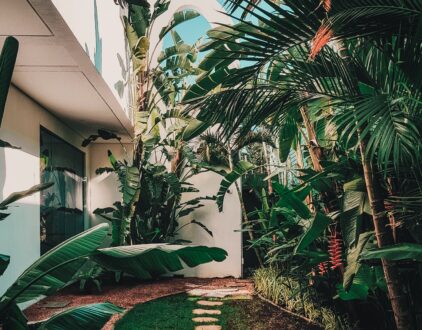 ---
Spaces
Whether it's luxury or ease, every area of your home should be as fabulous and unique as you.
FOLLOW ALONG ON INSTAGRAM
Find us on social for more home inspiration where culture, personal style, and sophisticated shopping intersect to help you create a home where you love to live.