Boutique hotels have been admired for their ability to curate visually stunning, unique, and cozy spaces. Each room is intentionally designed to create an ambiance that is luxe. Whether it's the soft glow of the lighting, the captivating artwork, or the high-quality fabrics, every detail is chosen to engage the senses of guests. The allure of boutique hotels doesn't have to be confined to travel, though—these design principles can be translated into your home as well. You can infuse your living space with the same touch of luxury and personalized charm by stealing a few design tricks from boutique hotels.
Here's how you can capture some boutique hotel magic in your home:
Master the Art of Lighting
Boutique hotels take advantage of using lighting to set the mood. You can do the same by swapping out generic overhead lights for intentionally placed lamps, pendants, and sconces. Dimmable lights are great for instantly transforming a room from an energetic vibe to relaxation mode. Natural light is also super important — use sheer curtains to diffuse daylight and create a soft, warm glow.
Invest in Quality Bedding
Nothing feels better than sinking into a luxurious hotel bed. You can get the same feeling in the comfort of your own home by investing in high-quality bedding. Look for bedding made from materials like Egyptian cotton or silk. A plush duvet and pillows can make your bedroom feel like the perfect retreat. Opt for bedding in neutral tones or white for a classic look, or add a splash of color for a modern appeal.
Curate a Signature Scent
Many luxury hotels have a signature scent, creating a memorable experience for guests. Create a signature scent of your own to revel in while at home. Through diffusers, scented candles, or room sprays, your signature fragrance will be consistent throughout your home, adding a layer of lavishness.
Add an Artistic Flair
Boutique hotels often have visually striking art pieces reflecting the local culture or an avant-garde design. Make a statement in your home by incorporating art pieces that tell the story of your lived experiences and personal style. Support local artists or find prints that represent your taste. It's all about choosing pieces that make you feel good.
Design a Spa-Like Bathroom
Transform your bathroom into a spa-like getaway with a few key touches, like using natural materials such as stone or wood or adding plants for a pop of green and a calming vibe. A rain shower, plush towels, and high-end bath products are also great options to complete your shower experience.
---
---
Decorate
Access design inspiration that infuses personality and culture into your spaces.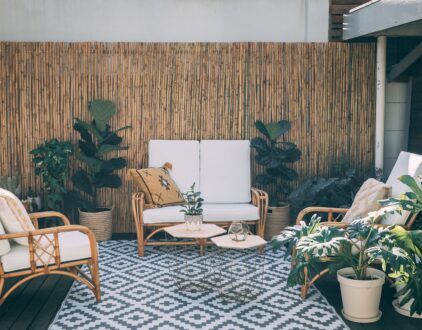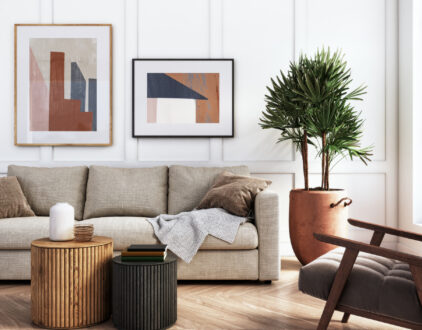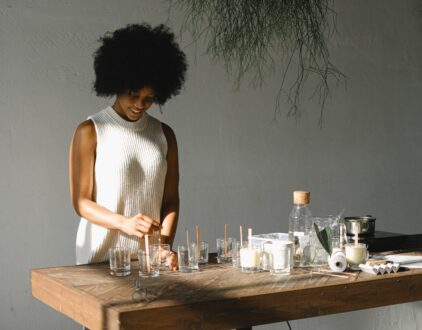 ---
Spaces
Whether it's luxury or ease, every area of your home should be as fabulous and unique as you.
FOLLOW ALONG ON INSTAGRAM
Find us on social for more home inspiration where culture, personal style, and sophisticated shopping intersect to help you create a home where you love to live.