For many, Sunday is arguably the best day of the week, and with good reason. It's a day for rest, rejuvenation, and spending time with the special people in your life. There's nothing like waking up on a Sunday morning, knowing that the day ahead will be dedicated to feeding yourself and pouring into others. Meeting your girls for brunch is a great way to maintain relationships, nourish your soul and reconnect with your crew. However, it can also be quite costly, with an average brunch costing upwards of $50 per person.
Save money and try healthier options by hosting Sunday brunch at your place. As spring quickly approaches, this is a great time to usher in the new season with a new tradition. Invite your girls over for Sunday brunch, put on your favorite Sunday vibes playlist, and get ready to host a day filled with good energy, excellent food, and plenty of laughter.
Hosting Sunday Brunch At Home
We understand that it could be intimidating if you've never hosted Sunday brunch at your home before. Here are some tips for hosting brunch in your own space with ease:
View this post on Instagram
Serve food buffet style
This allows you to sit back and relax as your friends fill their plates with the desired foods. You won't have to stress about fixing plates. Plus this tactic gives you more time to spend enjoying the day with all of your guests.
Prepare food everyone can enjoy
While it's hard to please everyone, having a variety of choices will make it easier for every guest to find something they can eat. When hosting Sunday brunch, start with a colorful fruit tray, coffee, orange juice, and mimosas. It's ideal to have eggs, a meat dish, and a vegetarian option.
Lock in RSVPs
Confirm who will be in attendance two days before your brunch. Things come up, and sometimes people may need to cancel last minute; however, it's helpful to lock in RSVPs at least 48 hours in advance. This allows you to prep for the amount of food and seats available in your home.
Curate a cozy space
One of the best things you can do when hosting Sunday brunch at home is to make sure you curate a cozy breakfast nook. You can congregate, eat well, and feel comfortable in this area of your home. While many breakfast nooks come in sets, you can mix and match tables and chairs to make a nook that works for you, your design style, and your space.
Home & Texture has rounded up five breakfast nook furniture ideas to get you ready to host your very own Sunday brunch.
Jump to Products
---
5 Breakfast Nook Furniture Ideas
Pine Solid Wood Breakfast Nook Dining Set
This solid wood breakfast nook is great for homes with a coastal or bohemian aesthetic. Each piece of the three-piece set is built with solid pine wood and is hand-distressed for an antique look. The set comes with a picnic-style trestle-base table and two benches. The neutral palette of the set goes well with a variety of colors. Add a bouquet of flowers to the table to usher in a new season. Then, invite your girls over for a delicious brunch, unlimited mimosas, and a great time. The set seats about five people and is cozy yet spacious when hosting guests.
MARIEDAMM Black Marble Effect Table
You don't need a matching set when curating a breakfast nook. All you need is a cozy area with beautiful decor that sparks communication and connection with your friends and family. This circular black marble table is a great starting piece when curating your nook. The marble is excellent for those with a luxe legacy design style. With crisscrossed legs, this table is sleek and modern and works well with minimalist and contemporary design styles. You can choose which bench and chairs to add to the table based on the aesthetic you want to achieve. Add plants and vessels as a finishing touch.
Mid-Century Modern Fabric Upholstered Wood Dining Nook Set
Welcome your girls to pure luxury with this breakfast nook set. The Mid-century modern set includes a table, one armless bench, one backless bench, one corner bench, and one chair. The sofa benches create an L-shape design, perfect for adding coziness to your breakfast nook. The set is made in Malaysia and mixes both mid-century design and modern minimalism. The set is intentionally designed to be placed in the corner of your kitchen or dining area to create a beautiful nook while optimizing space in your home. This set is so effortlessly chic that your girls will not want to leave.
2-Piece Wood Dining Nook Banquette Set
This two-piece mid-century modern dining nook banquette set includes one armless and corner bench. It's a great piece to mix and match with a rectangular or circular table, depending on the aesthetic you're going for. The padded bench makes it comfortable for your crew to sit while conversing over brunch and sipping their Sunday coffee. The sleek design of the bench is great for contemporary and minimalist design styles. This two-piece banquette set will fit perfectly without taking up too much room if you live in a smaller space. The angled legs are unique and would complement most design styles and color palettes.
Backless Breakfast Corner Nook Set
This breakfast nook has everything you could possibly want: beauty, comfort, and extra storage space. The hidden storage under the seats is perfect for hiding unwanted items before guests arrive. The two-tone set will look incredible in homes with a cottage or farmhouse style. It's simple yet elegant and really sets the tone for Sunday brunch with your girls. Enjoy a brunch with coffee, mimosas, fruit, eggs, toast, and more. There's no better feeling than sitting around a table with your closest friends and bonding over food and laughter.
Our editors love finding you the best products and offers! If you purchase something by clicking on one of the affiliate links on our website, we may earn a commission at no extra cost to you.
---
---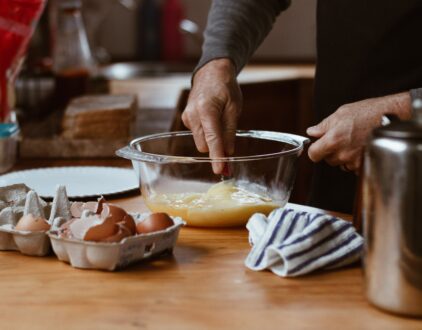 FOLLOW ALONG ON INSTAGRAM
Find us on social for more home inspiration where culture, personal style, and sophisticated shopping intersect to help you create a home where you love to live.